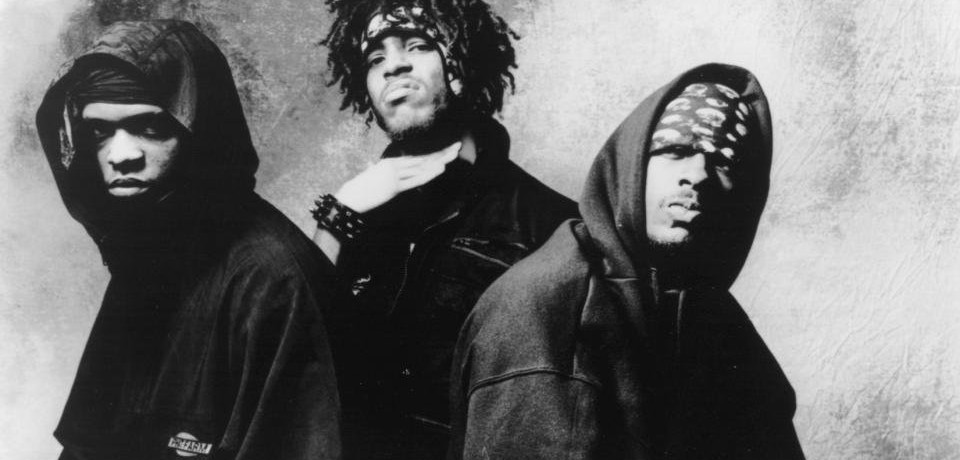 Russell Simmons tried to promote "Horrorcore" as a new Hip Hop sub-genre in the 90s, here with his group The Flatlinerz. They put out an album called U.S.A (Under Satan's Authority). At the time of this promotion, their had already existed other groups who touch on dark, violent, nihilistic subject matters. For example you had the Geto Boys, Kool Keith, Esham, Dre Dog (Andre Nickatina), Brotha Lynch Hung, Tech N9ne, Bone Thugs n Harmony, The Gravediggaz (RZA and Prince Paul side project), and Three Six Mafia. Not too long you had Necro, Ill Bill, Cage, Eminem, and D12 experimenting with the "Horrorcore" aesthetics. You can even hear Goodie Mob experiment with "Horrorcore" on "Cell Therapy" off their Soul Food album (1995). "Horrorcore" didn't take off as expected, people weren't ready for it. You can see "Horrorcore's" influence in today's up and coming artist from Tyler The Creator/Odd Future to the Flatbush Zombies.
Russell Simons and The Flatlinerz on BET promoting "Horrorcore"
Here's some of our favorite classic Horrorcore videos. Warning, some of the visuals may be a bit disturbing.
Goodie Mob- Cell Therapy
Ill Bill- Paul Baloff
Necro- I Need Drugs
Gravediggaz- 1-800 Suicide