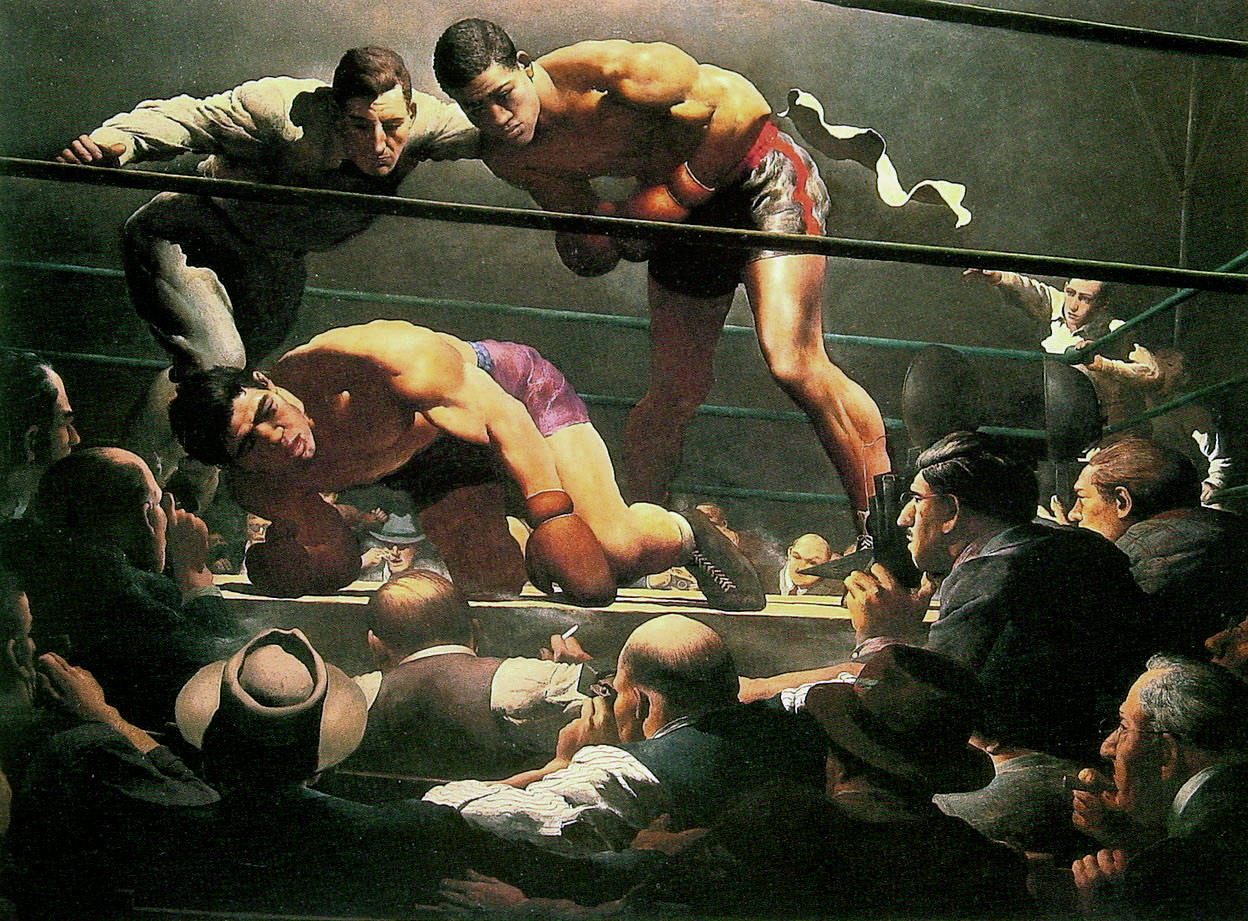 Psychopathic Ward, lithograph, ca. 140

Accident Ward, lithograph, 1911

Roman Nose, dry pigment, mastic varnish, and alcohol, on panel, ca. 1948
American artist Robert Riggs ran away from home and joined the circus. Born 1896 in Decatur, Illinois, Riggs first started studying art in 1915. He later served with the Red Cross in France at the beginning of World War I. He was best known for his paintings of prize-fighting boxing matches, circus-genre scenes, and giant lithographs. He had a long and storied career. Riggs died at 74 in 1970.