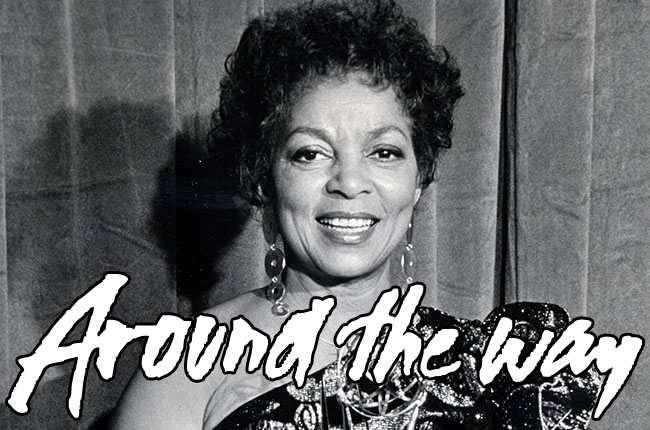 Ruby Dee, a ringing voice for Civil Rights, onstage and off, dies at 91. Ruby Dee had a long successful acting career, most of us as students may have read Lorraine Hansberry's play A Raisin in the Sun and was shown in class the movie based on the play in which Ruby Dee played the memorable role of Ruth Younger, more recently she was in 2007's American Gangster playing the role of Mama Lucas. She was also known for her work in the civil rights movement and her continued activism over the years. Ruby Dee will be missed, may her work continue to inspire future generations of artists and activists. [NY Times]
Vice News – Contra A Copa: The Other Side of Brazil's World Cup (Part 1)
– For the other parts of this Vice News piece check their Youtube channel. For a live stream of the ongoing unrest in Brazil head to Vice News site.
Girls in play: Prostitution and the World Cup – investigative comic series [Buzzfeed]
Comedian John Oliver's commentary on FIFA & the World Cup on his HBO show Last Week Tonight
A Documentary on Qatar's slave like treatment of migrant workers and the building of infrastructure for the World Cup in Qatar, 2022
The Guardian's series on modern day slavery – Globalized slavery: how big supermarkets are selling prawns in supply chain fed by slave labor [in Thailand] – video. [Guardian]
Podcast Futility Closet delves into the story of the ingenious escapes made by Ellen and William Craft, slaves from the state of Georgia around 1848. [Futility Closet]
African asylum seekers make epic trek through Latin America to reach the U.S. [Buzzfeed]
How to tell the difference between an open-carry patriot and a deranged killer – comic graphic [BoingBoing]
Street art to remember the victims of the School of the Americas (U.S. aid to train military in Latin America, who serve at the hands of dictatorships in Latin America) – video [Disinfo]
Local SF Bay Area DJs Ajax & Bryan Boogie put on blast the practice of club/event promoters passing their job of promoting on to DJs, and how this negatively affects the quality of events and the nightlife industry in the long run.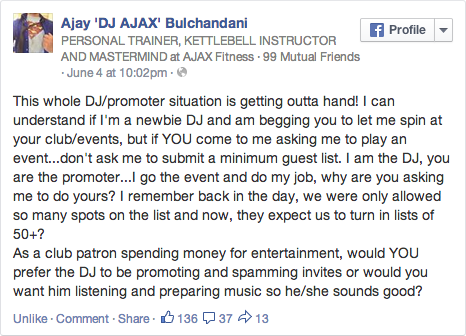 Bryan Boogie on his Love for Deep House and Why DJs shouldn't be promoters [SF Weekly]
Dave Chappelle interview on David Letterman 6-11-2014
Comedian/actor Tracy Morgan who was seriously injured in a car accident last Saturday June 7th is showing signs of improvement according to his publicist. We wish Tracy Morgan a speedy recovery. [CNN]
Chuck D challenges urban radio to "Get It Right Or Be Gone" + #RAGEAGAINSTTHERATCHET [Okayplayer]
Prominent Egyptian blogger Alaa Abdel-Fattah sentenced to 15 years in prison [BoingBoing]
Iraq in Crisis: Militant Advance Sparks Mass Displacement as "Failed" U.S. Experiment Disintegrates – Democracy Now 6-12-2014
Before Kehinde Wiley there was Barkley L. Hendricks: Magnificent portraits of African-Americans [Dangerous Minds]
The Okayplayer Interview: Bobby McFerrin Speaks On Human Orchestras, Hip-Hop + Collaborating w/ Questlove [Okayplayer]
'Damn Good' postcard portraits of Twin Peaks characters [Dangerous Minds]
Shepard Fairey: Obey This Film
Rik Mayall (RIP) in Don't Fear Death, one of his final works [Dangerous Minds]
Dance pride: The gay origins of dance music [Thump]
Nuria Riaza's evocative ballpoint-pen drawings [Hi-Fructose]
1949 chart shows difference between high- and low-brow taste [The World's Best Ever]
Rarity in the age of the Internet [Medium]