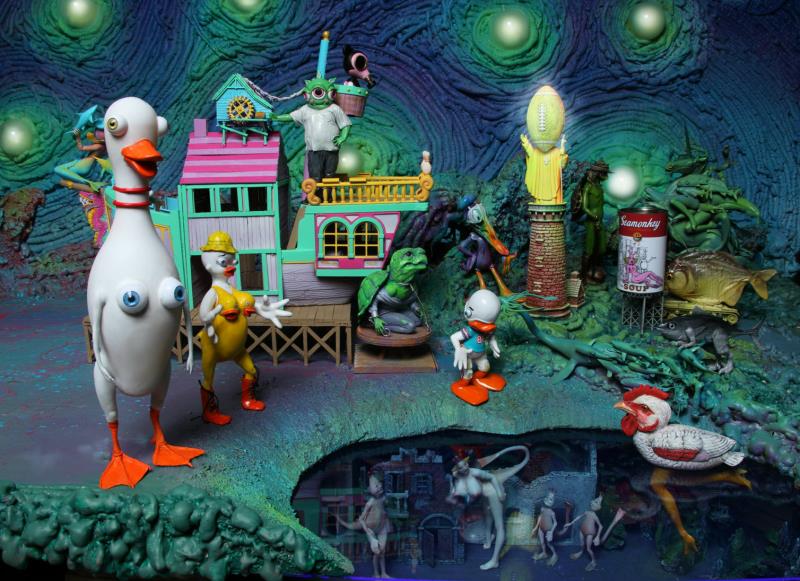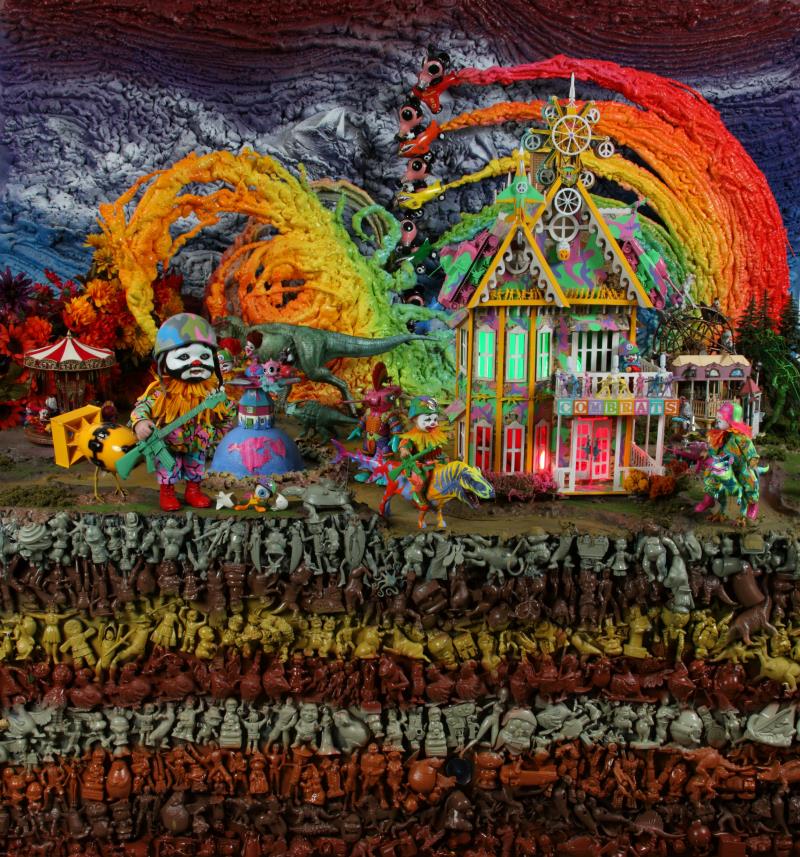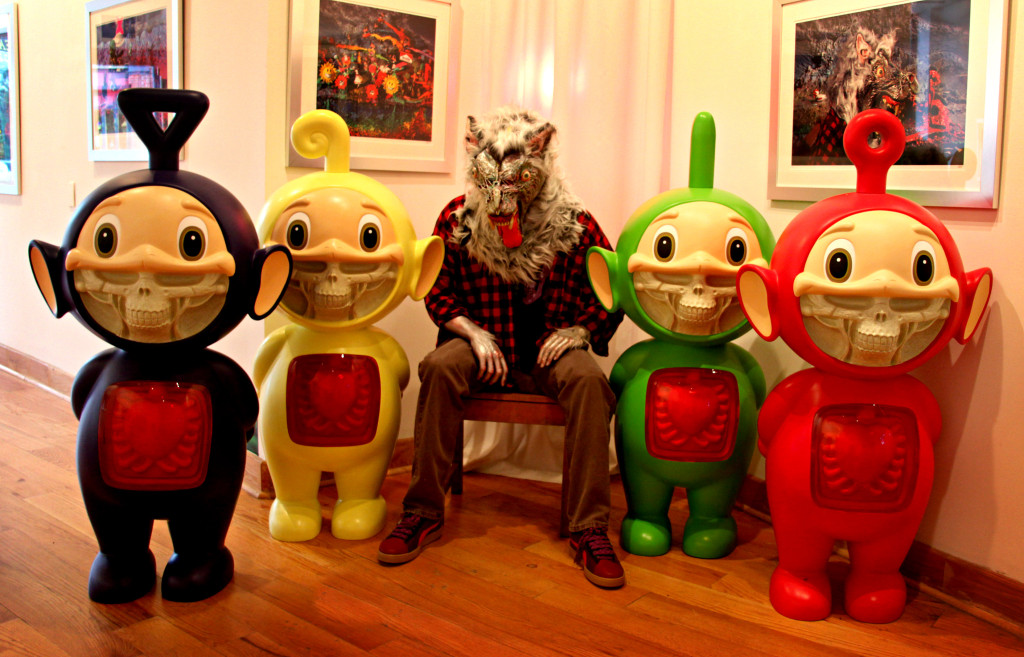 Legendary pop surrealist artist Ron English just had an art opening last Saturday at X On Main Gallery. For the first time in 25 years he's exhibiting his photographs. The show is called Between Two Scenes.
Before painting a naked Marilyn Monroe with Mickey Mouse breasts and combining President Obama and Lincoln's face to create Abraham Obama, English was a photographer.
Between Two Scenes runs through July 29th.
Peep the short documentary on English: POPaganda: The Art and Subversion of Ron English