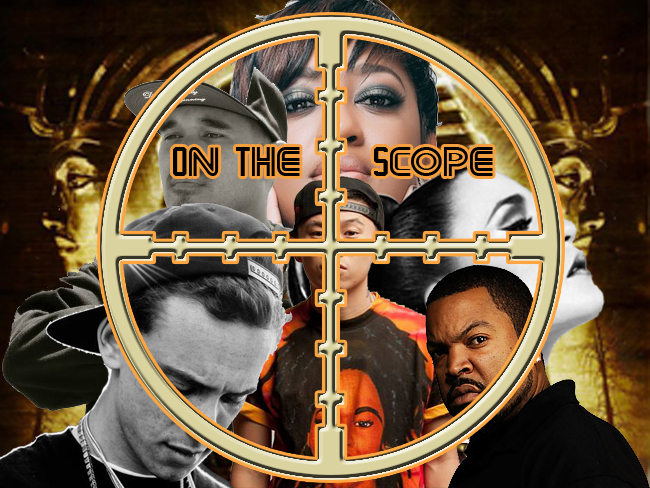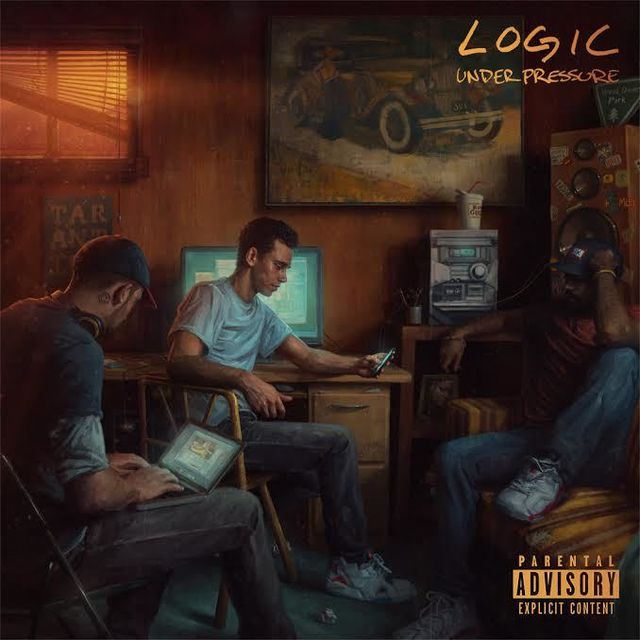 Logic Under Pressure (Deluxe Version) stream
Logic "Under Pressure"
Logic Discusses Hectic Press Week, His Album Being No. 1 on iTunes + An Off The Top Freestyle on Sway In The Morning
– Maryland rapper Logic has just released his debut studio album Under Pressure. As the robot lady voice speaks at the end of the track "Buried Alive" (a nod to A Tribe Called Quest's classic 90s Hip-Hop album Midnight Marauders) about the album's creation saying "Outkast, A Tribe Called Quest, The Red Hot Chili Peppers, and films by Quentin Tarantino were in rotations constantly throughout the duration of this album's creation." Sonically this album reflects these influences, nods to old school and more current styles of beat production. Producers on this album include No I.D., 6ix, DJ Dahi, S1, M-Phazes, Kevin Randolph, DJ Khalil, Dun Deal, Alkebulan, Arthur McArthur, Tae Beast, Terrace Martin, Skhye Hutch, Rob Knox, Swiff D and some production work from Logic himself. Lyrically on his debut album Logic touches on his days growing up, his family situations, living through hard times, and the life of an indie artist transitioning to a major label artist, tour life and more. "Nikki" is a track that will resonate with those who smoke cigarettes, nicotine fiends, and ex fiends. Under Pressure is a balanced album; with something for everyone and some repeat play value.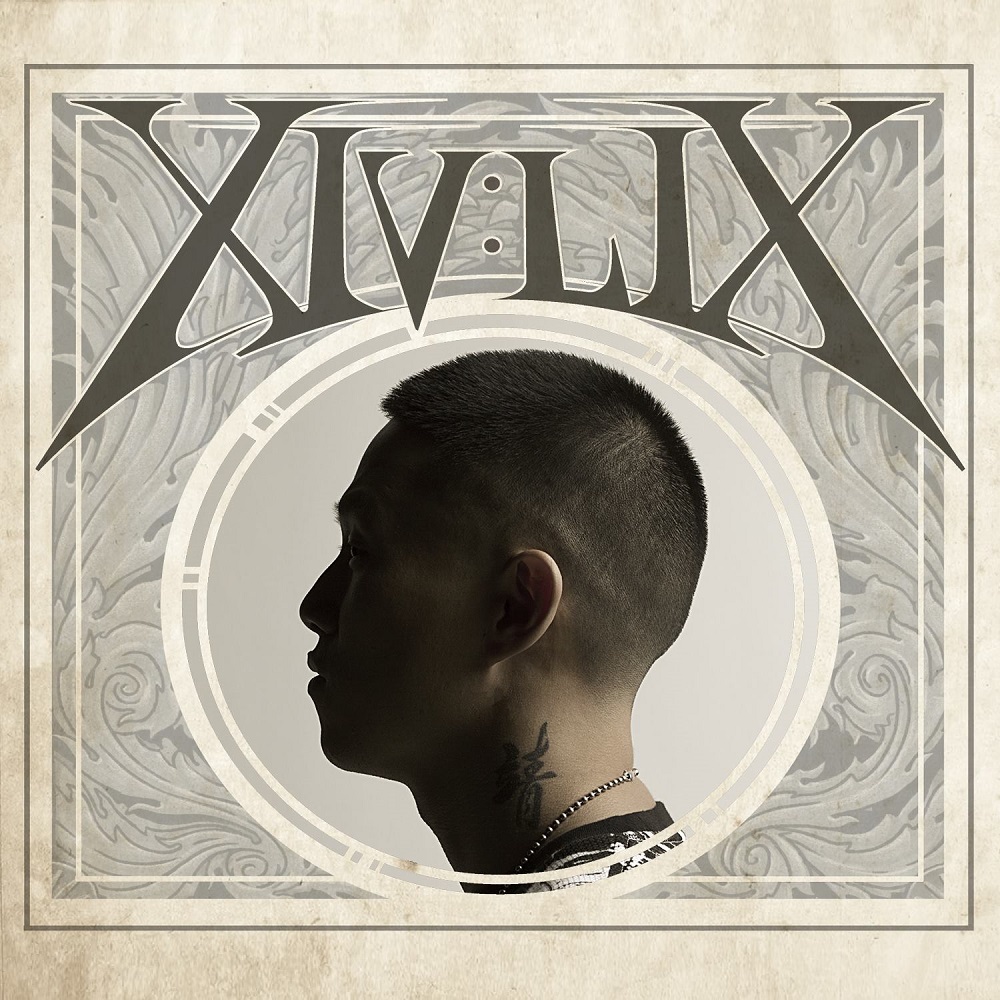 MC Jin XIV:LIX (14:59) stream
– MC Jin is back from Hong Kong ya'll with his latest studio album XIV:LIX (14:59), a title reference that Jin has explained in recent interviews, pointing out to the last second before your 15 minutes of fame is up, and the question of what are you going to do next when times up. With his recent discovery or re-discovery of his Christian faith, this album is surprisingly not as preachy Holy Roller as he has come off in some recent interviews, but it is definitely on the positive side of things (the most positive project in his discography). This album is a very personal one were Jin reflects on the ups and downs of his career, his relationship with fans, faith, love, family, culture and where his life is heading right now. For this reason this maybe Jin's best work to date, the honesty resonates. Much respect and continued success to Jin on his return to music and being back in the States, and hopefully this is not the last we'll be hearing from him contrary to the album title.
Jin Recalls Working with Kanye, Just Blaze & Wyclef on Vlad TV
– Jin speaks on the missed opportunity to really build a connection with Kanye West, Just Blaze, and Wyclef. He reflects on his days of working on his first album 10 years ago The Rest Is History.
MC Jin X Fung Bros EXCLUSIVE Interview (Career, Exploitation)
Jin Inteview On This Is 50
Global Grind – MC Jin Talks Working With Kanye, Joe Budden's Total Slaughter Loss, & More
GlobalGrind's Brittany Lewis sat down with formerRuff Ryder rapper MC Jin to discuss his forthcoming album, battle rap, Joe Budden losing to Hollow Da Don, working with Kanye West back in the day, and his Ruff Ryder days
Below are some ill off the album cuts from MC Jin.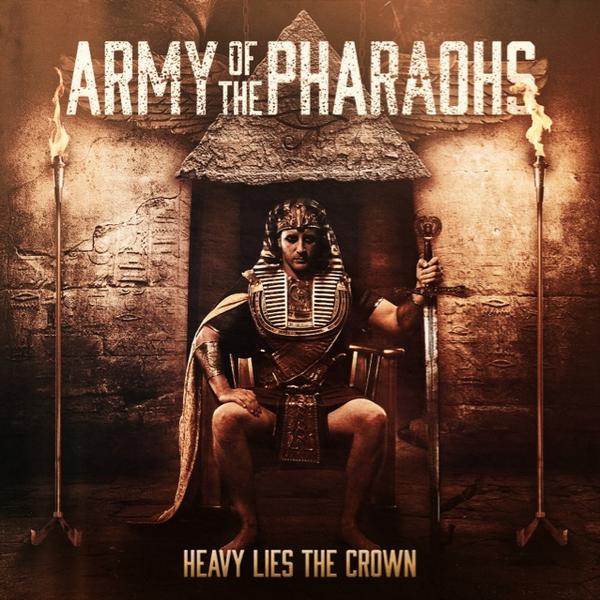 Army Of The Pharaoh Heavy Lies the Crown stream
– Super Hip-Hop group Army Of The Pharaohs (AOTP) have just released their 5th studio album Heavy Lies the Crown. This AOTP album is chalk full of fiery battle rhymes to satiate the hardcore heads out there, but its AOTP so you expect nothing less than fiery rhymes. This album takes you back to listening to late 90s-early 2000s Rawkus Record albums/compilations and indie Hip-Hop recordings.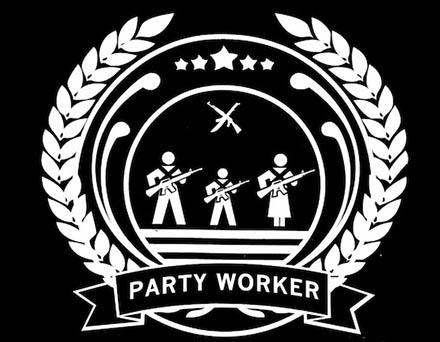 Bambu Party Worker stream
– LA/Bay Area based emcee Bambu (a member of the Hip-Hop group Native Guns) has just released his new album Party Worker. The album is filled with head nodding militant, political, conscious Hip-Hop tracks. In Party Worker Bambu speaks to the social conditions of his locales and critiques current day situations with a socio-politically militant gangsta's perspective. If you're into Public Enemy, N.W.A., Immortal Technique, Dead Prez and their RBG (Revolutionary But Gangsta) projects then you'll dig this one. This album (and the rest of Bambu/Native Guns discography) is some food for your soul, to inspire and teach revolutionary thinking through Hip-Hop aesthetics.
Rapsody Beauty And The Beast EP stream
Rapsody "Drama"
– North Carolina emcee Rapsody just released a new EP called Beauty And The Beast. A ten track EP that sees Rapsody dropping bars critiquing everything from the music industry to current social issues all on top of ill beats from 9th Wonder, Eric G., Khrysis, and Nottz with one feature from Problem on the track "Waiting On It (Baby Girl)". Hip-Hop heads put Rapsody on your radar if she's not already on there.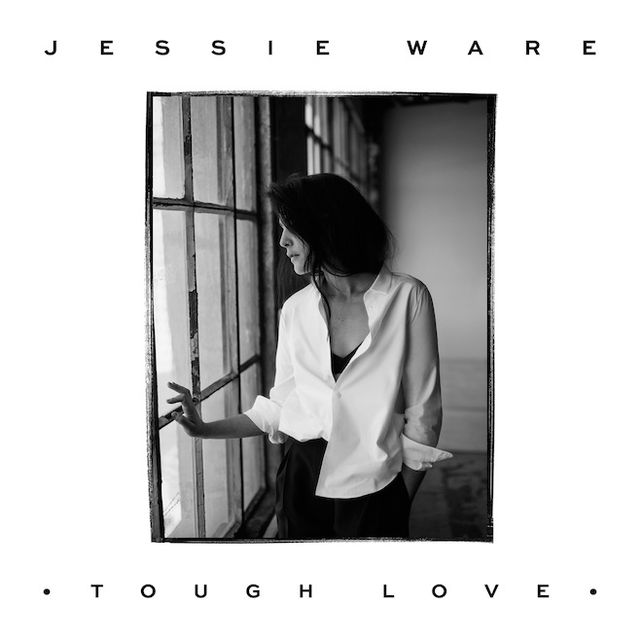 Jessie Ware Tough Love (Deluxe) stream
– UK singer/songwriter Jessie Ware's sophomore album Tough Love has just been released in the states. Jessie Ware shines with her brand of electronic soul music on this album (a follow up to her debut Devotion). The track "All On You" has a Boogie Funk/R&B vibe with a riff line that reminds you of Montell Jordan's "Get It On Tonite" which happens to sample Claudja Barry "Love for the Sake of Love". Tough Love is a solid release from Jessie Ware, sure to satisfy the soul/R&B fans out there looking for good vocals and forward thinking beats.
Montell Jordan "Get It On Tonite " (1999)
Claudja Barry "Love for the Sake of Love" (1976)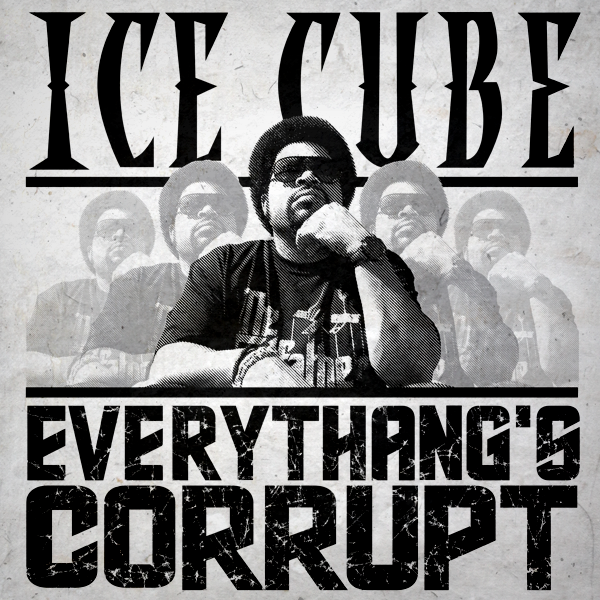 Ice Cube "Everythang's Corrupt" music video
https://vimeo.com/52637290
– Ice Cube's upcoming album titled Everythang's Corrupt appears to still be on the pushed-back-albums list (it was slated for an October 21st release). With good reason for Cube to make sure everything is right on this one, as his summer single "Drop Girl" with 2Chainz and Redfoo (LMFAO) received negative reviews from music critics and old Ice Cube fans. Cube has had ladies dancing in his videos before and has rapped about sex and women, it's just that he seems out of place and trying hard to relate to a younger "turnt up" crowd on the track "Drop Girl." Above we have the music video to Cube's title track for his upcoming album "Everythang's Corrupt" that is true to style of his earlier work like Amerikkka's Most Wanted, a throwback to his political street dude ethos.
PRhyme (DJ Premier & Royce Da 5'9) "U Looz"
– "U Looz" is a track from a new project between DJ Premier & Royce Da 5'9 as PRhyme. This is a promo track for their upcoming December 9th, 2014 release of the self-titled collaborative album PRhyme.
"Dark" featuring Syntax, Liggy (L.I.F.E. Long) and Elohemstar
-Production by French producer Fatra Beats, "Dark" is a single off cocoonmovements' compilation album Caterpillar Steps, due out 2015. Syntax and Liggy aka L.I.F.E. Long and Elohemstar come through with the spittles.
-"How To Kill God" is a new single off Blasphemy, a collaborative endeavor between producer Apollo Brown and veteran rapper Ras Kass. The song ridicules religion and invokes the involvement of the Illuminati. There's "Nature of the Threat"-moments on this record, Ras is hitting it raw dog. Some album guests include Pharoahe Monch, Rakaa Iriscience, Xzibit, and Royce Da 5'9."Blasphemy is out November 11.
A History of Rappers Who Tried (and Failed) to Bring New York Back. [Village Voice]
CyHi The Prynce, Rapsody, Caskey, Traphik aka Timothy DeLaGhetto (Prod. Chase Moore) – TeamBackpack Cypher Live at A3C
https://www.youtube.com/watch?v=WfxU3eWShIA
– CyHi The Prynce, Rapsody, Caskey, Traphik aka Timothy DeLaGhetto go in on a recently released TeamBackPack cypher.
Tiga "Bugatti"
– "Bugatti" is a new synthpop, new wave, and tech house track from Canadian electronic musician Tiga. "Bugatti" has all the visual cues of Internet micro-genre vaporwave; people in suits, 80s corporate cultural fashion, old technology, pseudo lost commercial footage aesthetics, absurd and surreal imagery. This track reminds you of the new wave, synthpop hit by Laid Back "White Horse" from the 80s, which was sampled by the 90s Club R&B hit by Monifah "Touch It".
Laid Back "White Horse" (1983)
Monifah "Touch It" (1998)
Below are some throwback tunes and beats from DJ Zobe's collection.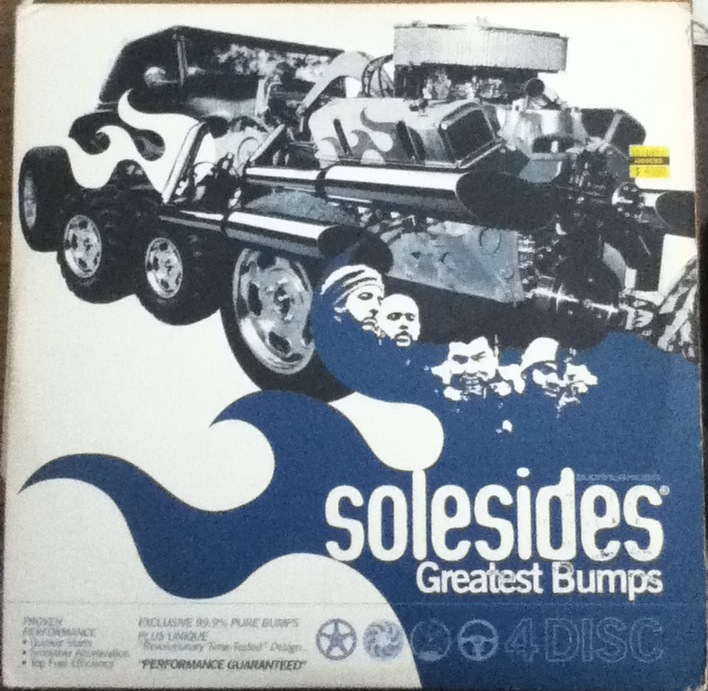 Solesides Greatest Bumps (2000) – [Disc 1 stream] [Disc 2 stream]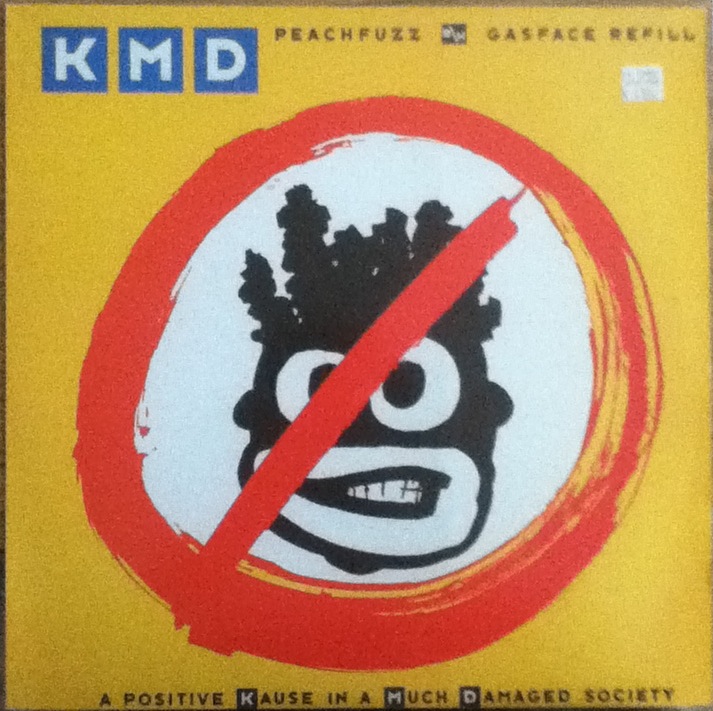 KMD "Peachfuzz" (1991)
KMD "Gasface Refill" (1991)
– KMD was a late 80s – early 90s Hip-Hop group which the one we know now as MF Doom use to be in as Zev Love X, along with his younger brother DJ Subroc (RIP) and MC Rodan.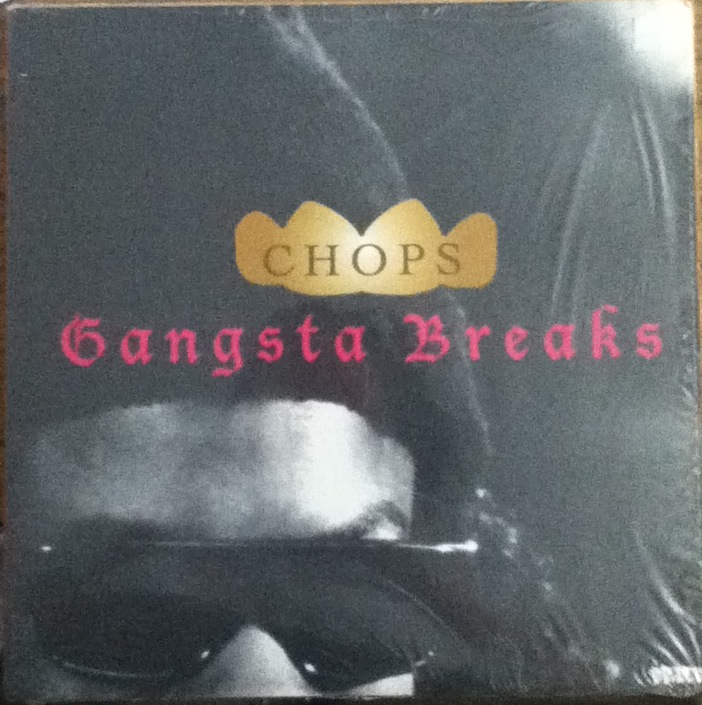 CHOPS Gangsta Breaks (2006) – [Sample Stream]
– Gangsta Breaks is an instrumental LP for "Gangsta" scratch DJs by producer/emcee CHOPS of the Mountain Brothers (Pioneering Asian American Hip-Hop group from Philly) who has made beats for the likes of Jeezy, Chamillionaire, Bun B, E-40, Keak Da Sneak, Raekwon, ODB, Hiero, Lonely Island and many more. On Gangsta Breaks CHOPS drops his best interpretation of West Coast G-Funk beats à la Dr Dre, DJ Quik and the like, for DJs to get "Gangsta" on when they scratch over these beats.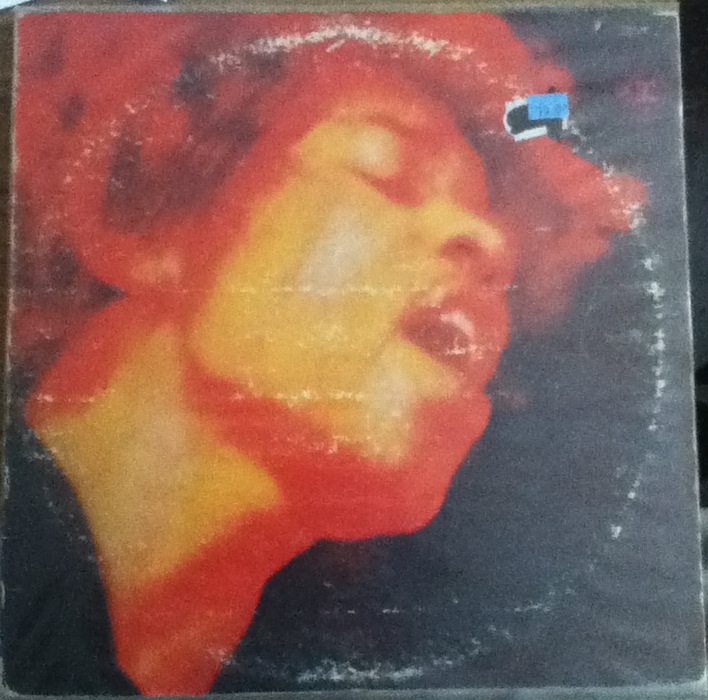 Jimi Hendrix Electric Ladyland (1968) stream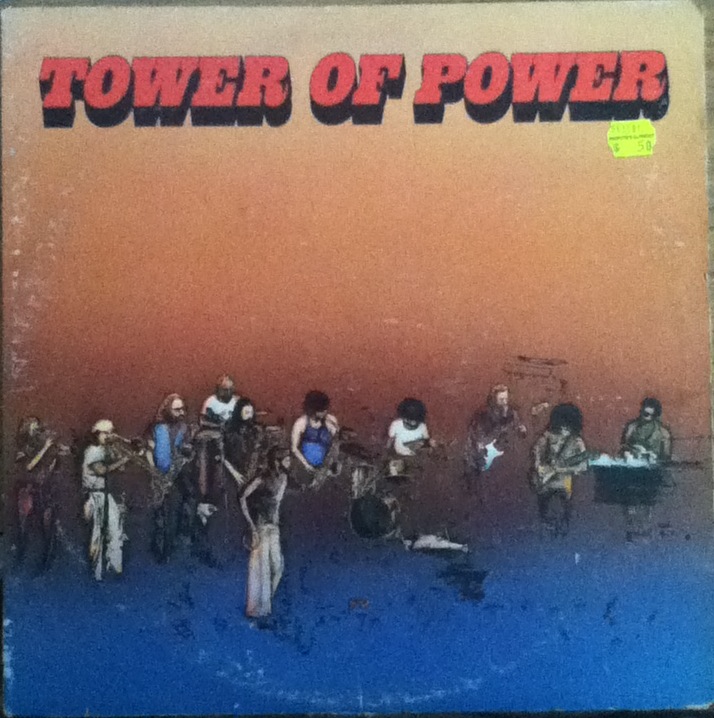 Tower of Power S/T (1973) stream
Tower of Power "What Is Hip?" (1973)
Tower of Power "So Very Hard To Go" (1973)
Tower of Power "This Time It's Real" (1973)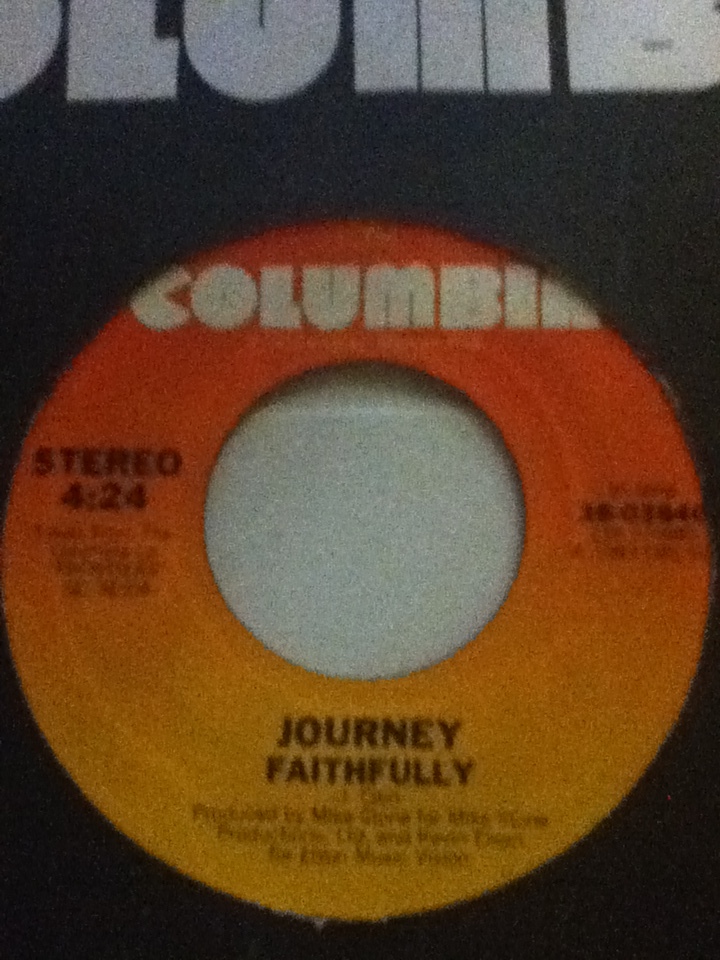 Journey "Faithfully" (1983)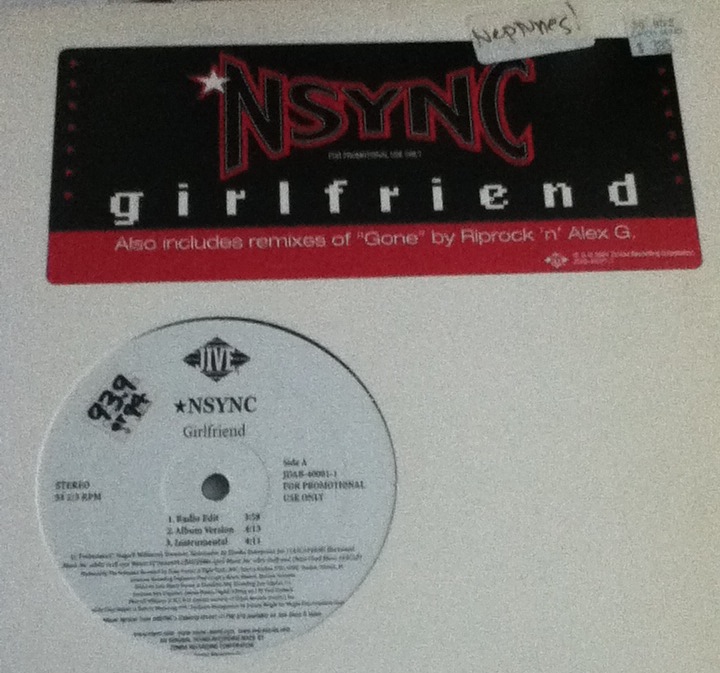 NSYNC "Girlfriend" (2001) – A Neptunes beat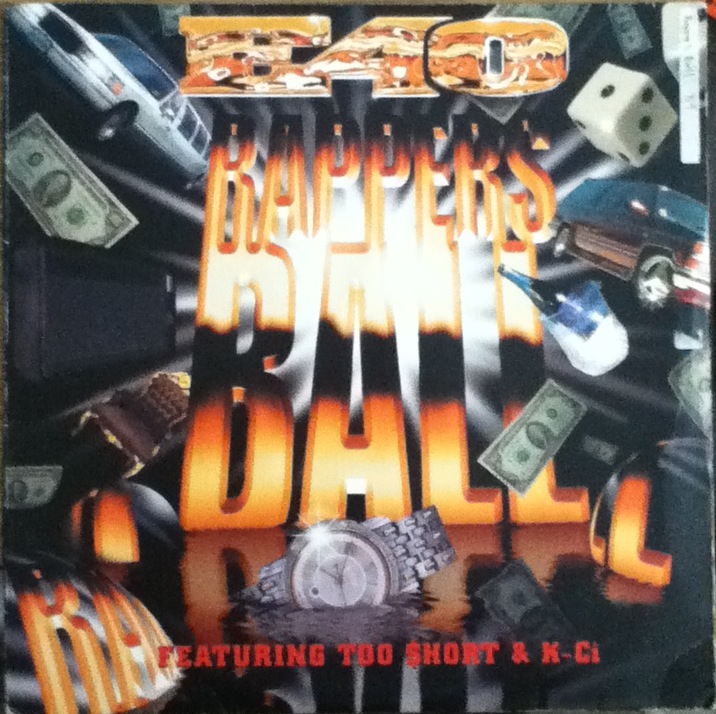 E-40 ft. Too $hort & K-Ci "Rappers Ball" (1996)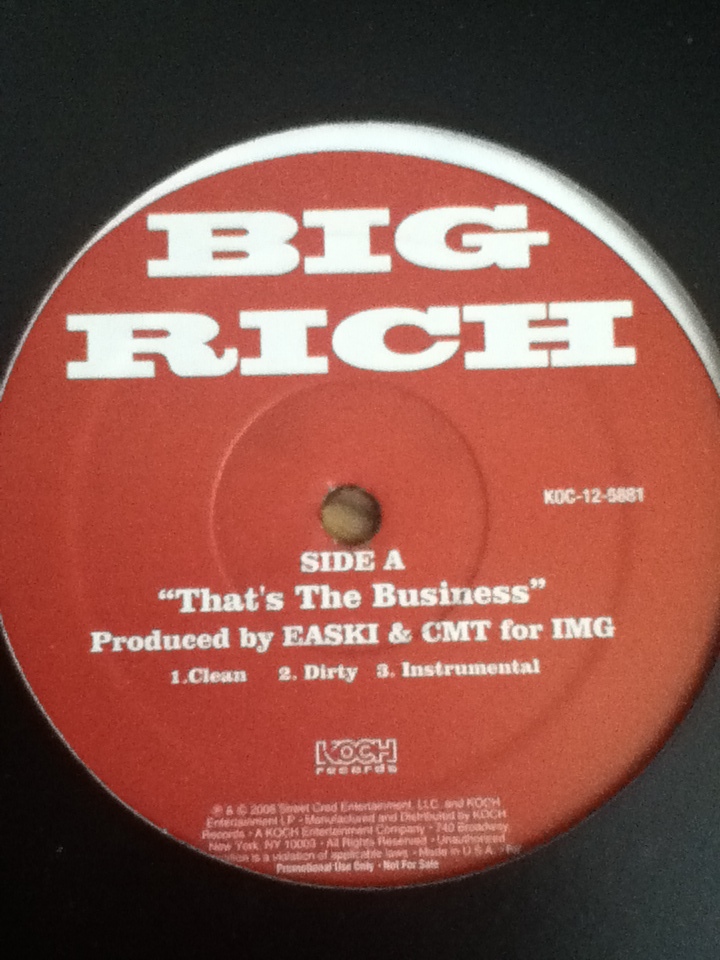 Big Rich "That's The Business" (2006)