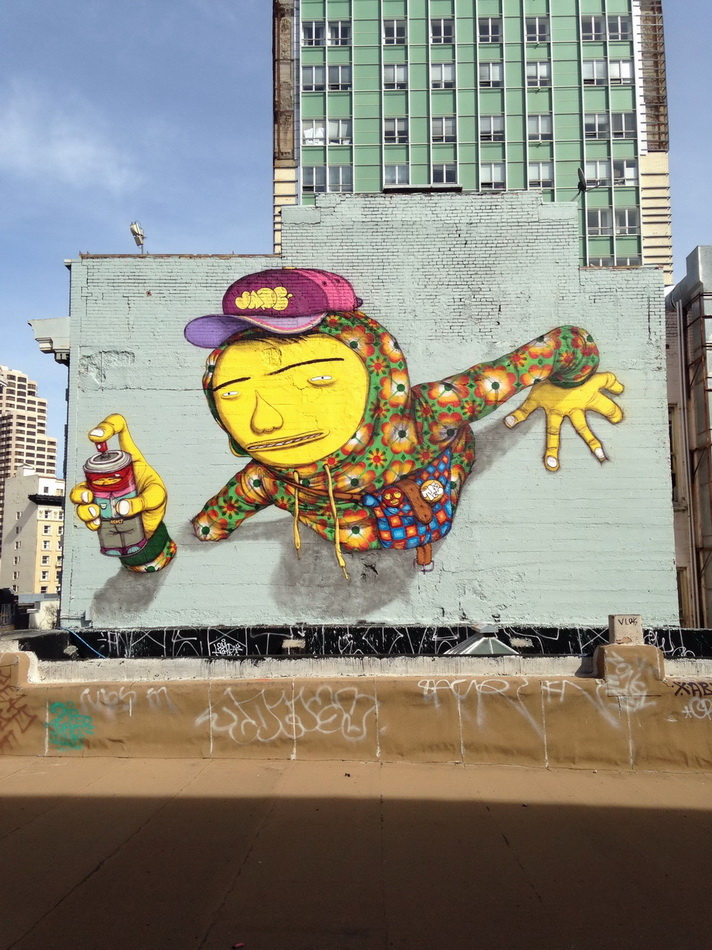 Os Gêmeos (pronounced OSE ZHEM-e-os) meaning "The Twins" in Portuguese, are Otavio and Gustavo Pandolfo, identical twins hailing from São Paulo, Brazil. OG have been doing graffiti and catching fame for a minute. Known for their yellow characters and Brazilian folkloric paintings, OG has painted everywhere. They're from the 80's when hip-hop was in its infancy, yet still managing to spread around the globe, "We knew hip hop culture in 1985. We live in a district where hip-hop culture was very strong in its beginning. We went to the street and saw our neighbors break dancing on the sidewalk. All night they practiced and we fell in love with this universe," said OG in a 2000 Art Crimes interview. Like most of us who didn't grow up in New York City (or with the internet), they discovered breaking through Beat Street (1984) and graffiti through Subway Art (1984). Although OG had been drawing together since four years old, they started they're journey into the culture as break dancers.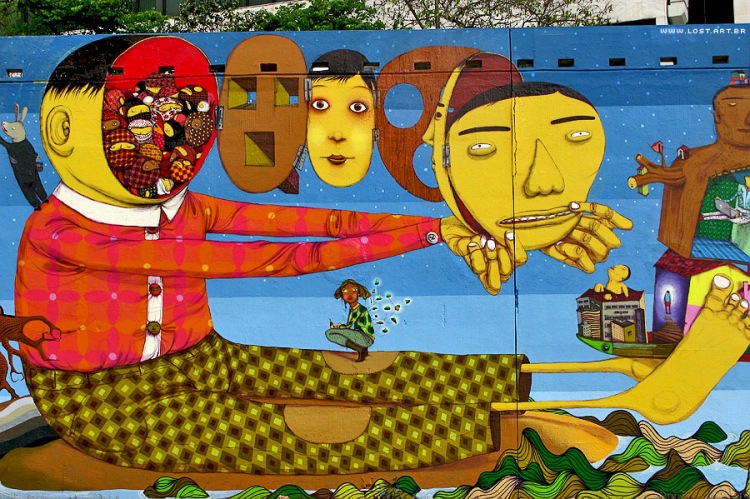 As the largest city in the southern hemisphere, São Paulo is a city of layers. Diverse walks of life from the largest population of Japanese outside of Japan to Germans, and Italian immigrants call this place home. Like most cities, it is also divided by rich, poor, corruption, murder and inequality, "If you don't use the street it will end up using you," said OG in a 2008 Bomb interview. By age 12 they were already drawing on the city's walls. It was their form of play. May be it was a subconscious way of critiquing the city and documenting their thoughts, almost like an open diary.

When they started painting letters, through a lot of trial and error, they used latex paint for the fill-in and spray paint for the outlines, "Perhaps because we had no information about graffiti in the beginning, it helped us a lot. We never watched anyone else painting. The only things that we had were some flicks and a piece of film that showed us graffiti. So we tried to discover how these things were done. We think we ended up discovering other things as a result," OG said to Art Crimes. After over five years of grinding out work and nearly conquering São Paulo, Barry McGee, an already legendary writer out of San Francisco, came to São Paulo for an exhibition. He saw an OG piece with their phone number literally spray-painted next to it. He called the number and they ended up drawing together for hours.
McGee showed them different caps for spray cans to get various effects, and he showed them the documentary Style Wars (1983). He eventually introduced OG to 12 oz Prophet, a highly respected and praised graffiti magazine, and the rest is now, but don't get it twisted, these guys worked their asses off. In the Bomb interview, OG describes it best, "one day we were in our studio waiting to see some sort of light, and we saw, from the window, this light coming to us and getting nearer. My brother grabbed my hand and said, 'Let's go.' We opened the window and saw a path and knew we had to follow it fearlessly. When you actually believe you can fly, you're able to fly!"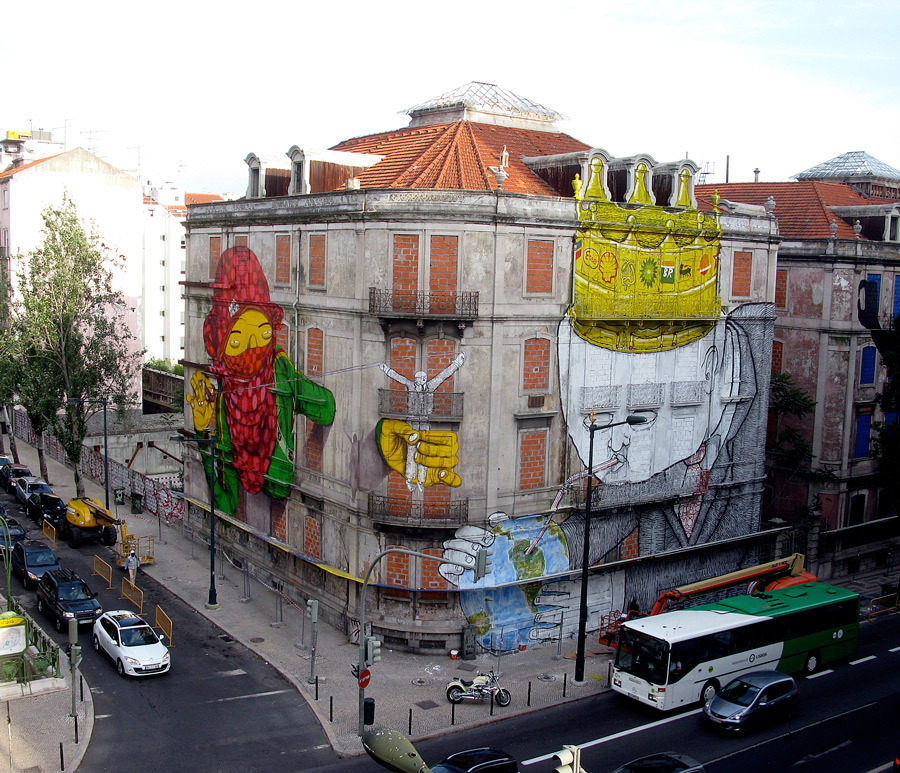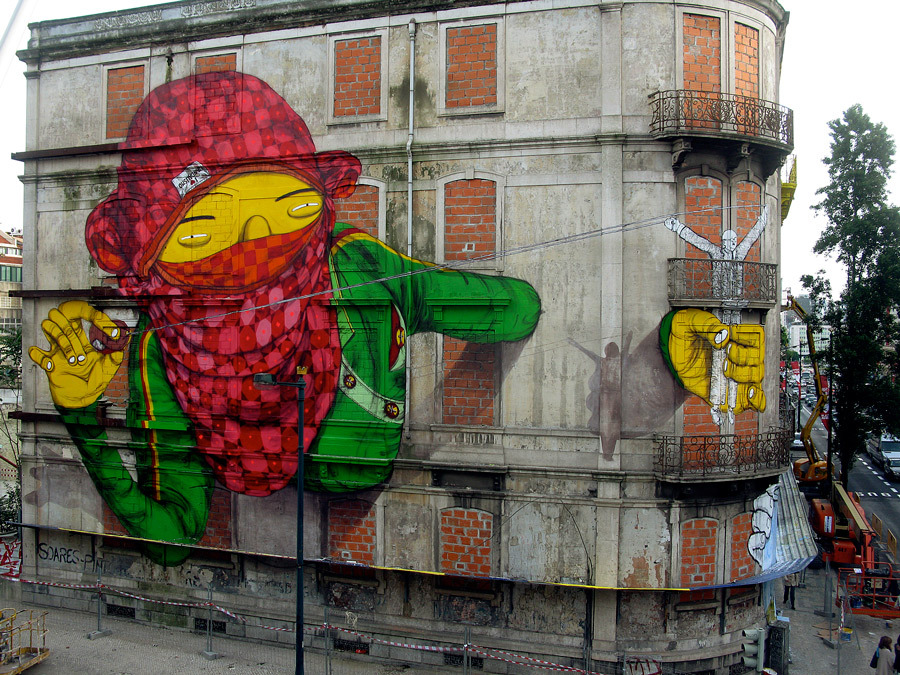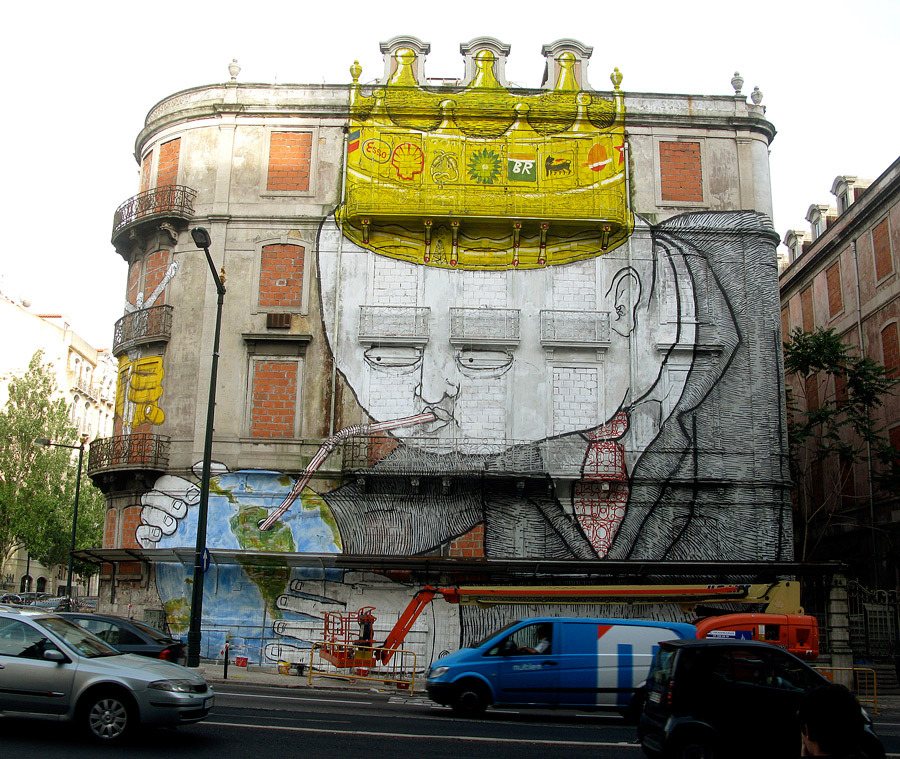 OG are having two solo shows at Galeria Fortes Vilaça June 2014, and at Lehmann Maupin Gallery in 2015.