Working the independent circuit for more than ten years now, BlackLiq has been making slow but steady strides in carving his niche of hip-hop. 2021 has proven a fortuitous year for the rapper, finally rewarding him with a signing to underground hip-hop label Strange Famous (home of alt-rapper Buck 65) and a feature on a new single by eminent hip-hop duo Atmosphere. BlackLiq's latest album, Time is the Price, a joint project with producer Mopes, pushes his lo-fi hip-hop into a ritzier quarter of high-production. Many of the tracks trade on old-school hip-hop rhythms, forgoing de rigueur trap beats and the usual R&B interpolations that find their way into many a hip-hop number these days. Choice cut is "Dumb," an ironic slice of East Coast hip-hop that pulls from a number of disparate influences like Pete Rock and C.L. Smooth and South Bronx punk-funkers ESG. An iron-striking groove that refers to a strip of gospel melody for its principal hook, "Dumb" gains further traction with some soul permutations partway through the song, introducing a little bit of Curtis Mayfield into its industrial grind.
"The song is about self-acceptance and also focusing on what you can control and not wasting energy over what you can't control," the rapper explains of "Dumb". "Every day I wake up I'm like 'Well, OK.' And I strive to make the most out of my time, whether I'm grateful or not. This life shit is hard and it often feels like so much is stacked up against you. But that's the point, it's never gonna be easy and it's always gonna be as hard as you make it."
Other numbers, like "Worst Best Friend" and the zither-riffed "Don't Ask Me", pitch sardonic humor against the heft of martial drum loops. Sparer tracks like "Guilty" offer reams of moody ambience and the diaristic "I'm Not Right" details a troubled father-son relationship over a rough, booming beat and horn sample.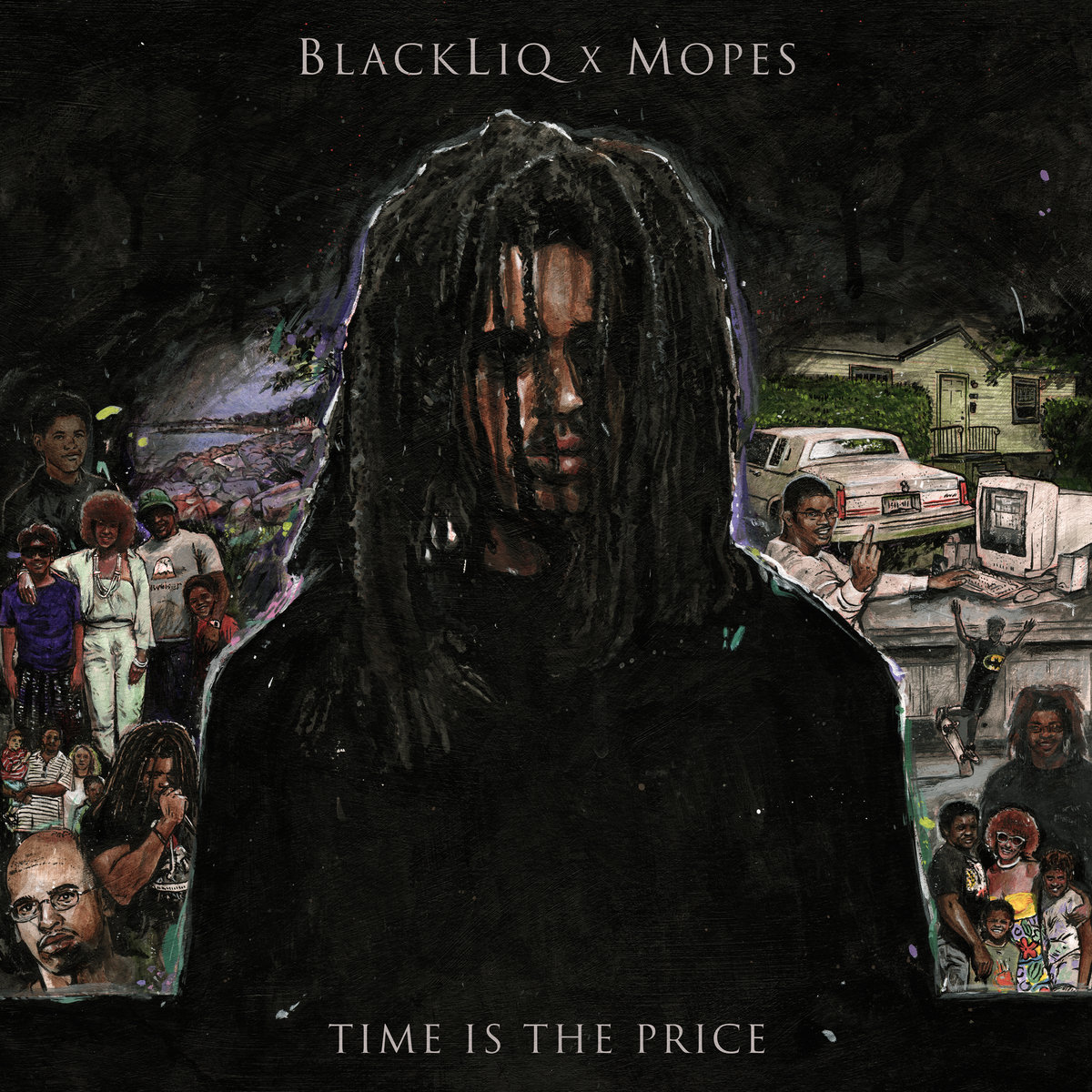 Time is the Price, released at the beginning of this October, follows his collab on the latest Atmosphere single "Pressed." Says BlackLiq of his friendship with the hip-hop group, "Atmosphere and I go way back. We first connected via my radio show HipHop 101 on WDCE 90.1FM. Over the years we've just been building as friends, from me playing soundset or just hanging at their shows whenever they are in town to giving feedback on each other's music and talking about life. Slug, Ant, and everyone in their team are true, brilliant, authentic people. One day Slug hit me and said, 'Hey I need a favor: I need your voice.' And that's how I ended up on their new album."
Imran Khan is a writer from Canada. He has written for Inside Entertainment and the Toronto Quarterly. He studied in the Creative Writing continuing studies program at the University of Toronto and is a Contributing Editor for PopMatters.