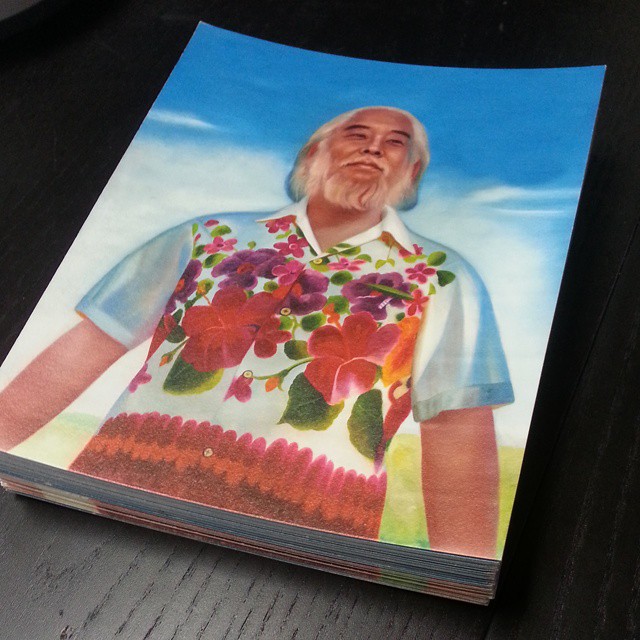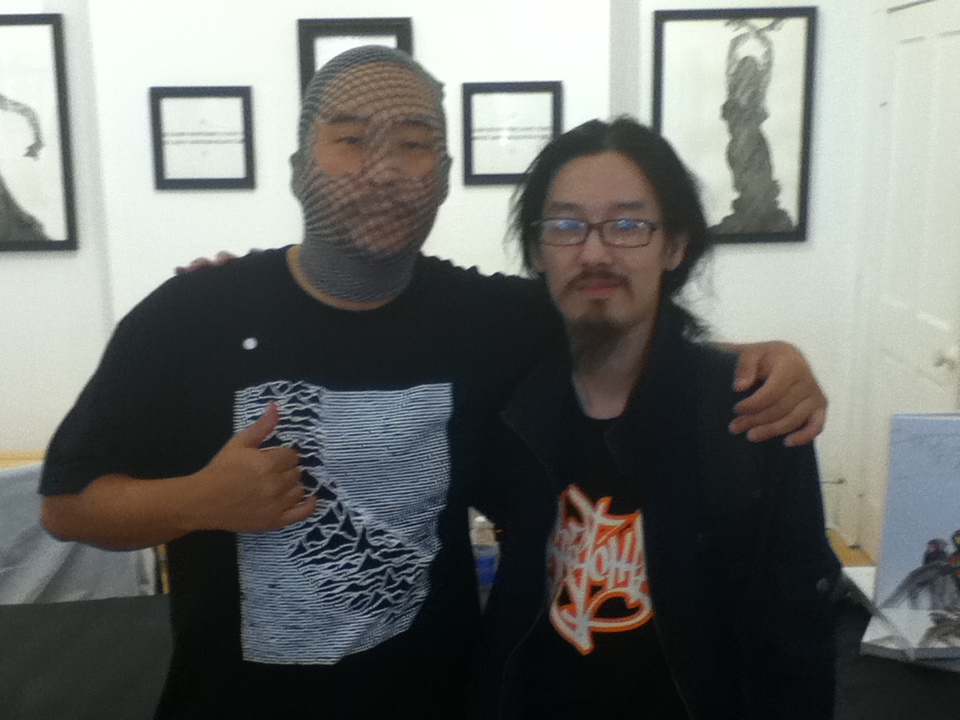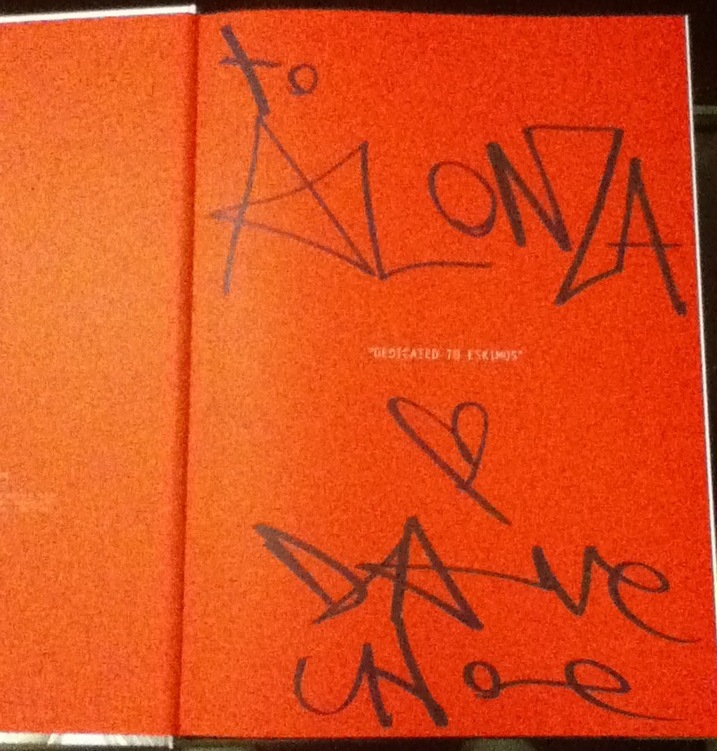 On Sunday 10-26-2014 I had the honor of getting my copy of artist David Choe's new art book Snowman Monkey BBQ at San Francisco's Upper Playground. In Dave Choe's mischievous style he intentionally misspelled my name and others waiting in line; later explaining on his IG:
Thanks to everyone who came out to my signing today @upperplayground if I misspelled your name, I'm not sorry. I did that shit on purpose because being ignorant is cool.

Via David Choe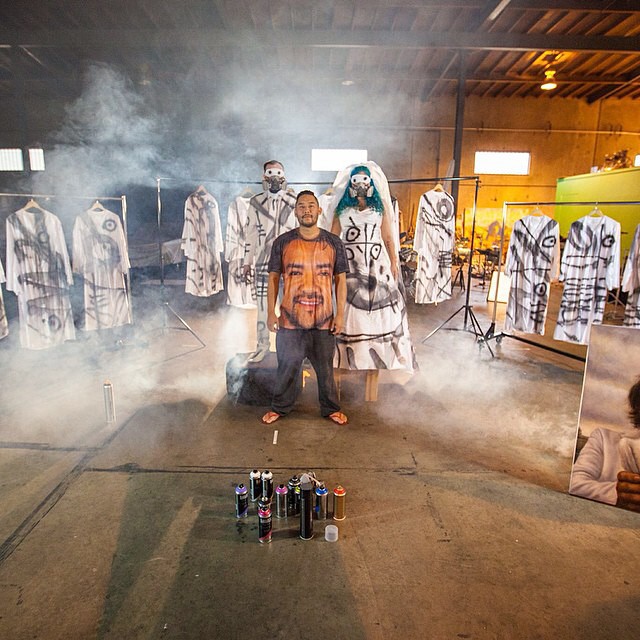 This past Sunday 11-2-2014 David Choe & Asa Akira's podcast DVDASA had a 25hr live stream event that kicked off at 12am in the morning and ended with a wedding ceremony of DVDASA fans Brokensketchbook and 69Dama69 followed by a concert with David Choe's new band Mangchi with Steve Lee (Comedian Bobby Lee's brother), former Beastie Boys collaborator Money Mark, bassist known to DVDASA fans as Heather Leather, singer Ci Ci Dee Cee. The DVDASA wedding/Mangchi concert was held in a venue in Koreatown, LA. The wedding ceremony of fellow DVDASA fans Brokensketchbook and 69Dama69 officiated by David Choe was beautiful, joyous, and humorous. Mangchi's performance was high energy and electric. Mangchi also shot a music video for their song "These Are The People" which included all the DVDASA fans/wedding party in attendance rocking out.
It was a wild night hosted by the David Choe, Asa Akira and the DVDASA crew with guests such as Slink Johnson (Black Jesus) and his cousin Endo, comedian Bobby Lee, artist James Jean (who played keys with Mangchi that night), world famous chef David Chang, TV/Radio/Podcast personality Rude Jude, a host of porn stars from Stacy Adams, Dana Dearmond to London Keyes, and many more in attendance.
Being in a room with all the DVDASA crew and special guests was very surreal for me and other DVDASA fans there. At the end of the night when the live stream of the event ended there was party favors in the form of a special limited edition small print of David Choe's "Vegan Cult Leader" handed out to all in attendance, which David Choe and the DVDASA crew autographed. As a DJ who has worked a lot of wedding gigs, this was probably the most entertaining and unique weddings I have ever attended, truly memorable. Best wishes to the newlyweds Borkensketchbook and 69Dama69. I believe we all will share this memory for the rest our lives, thank you for including your fellow fans in your celebration of love.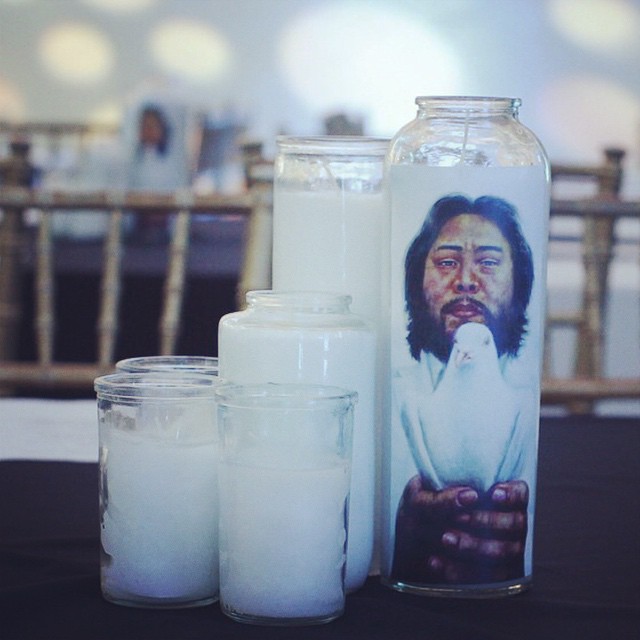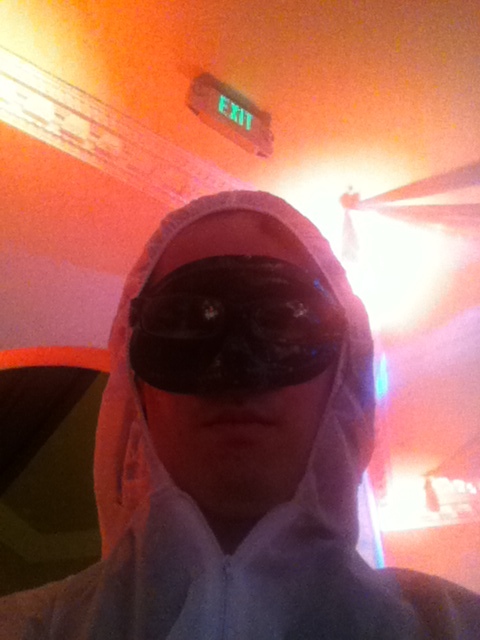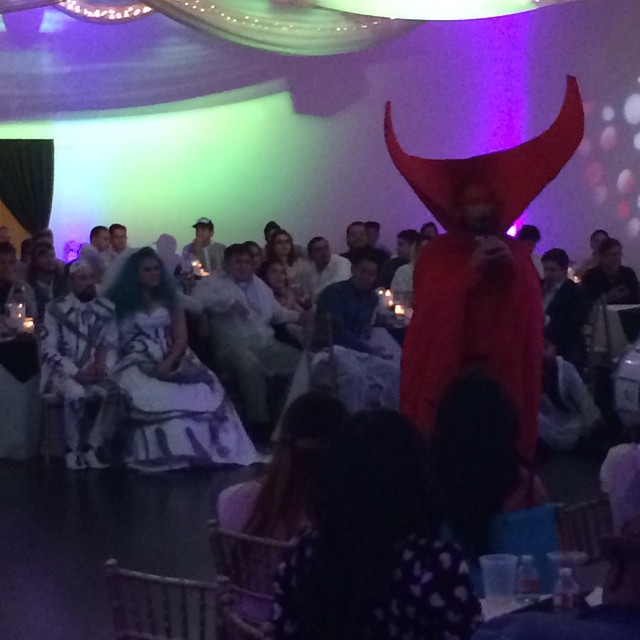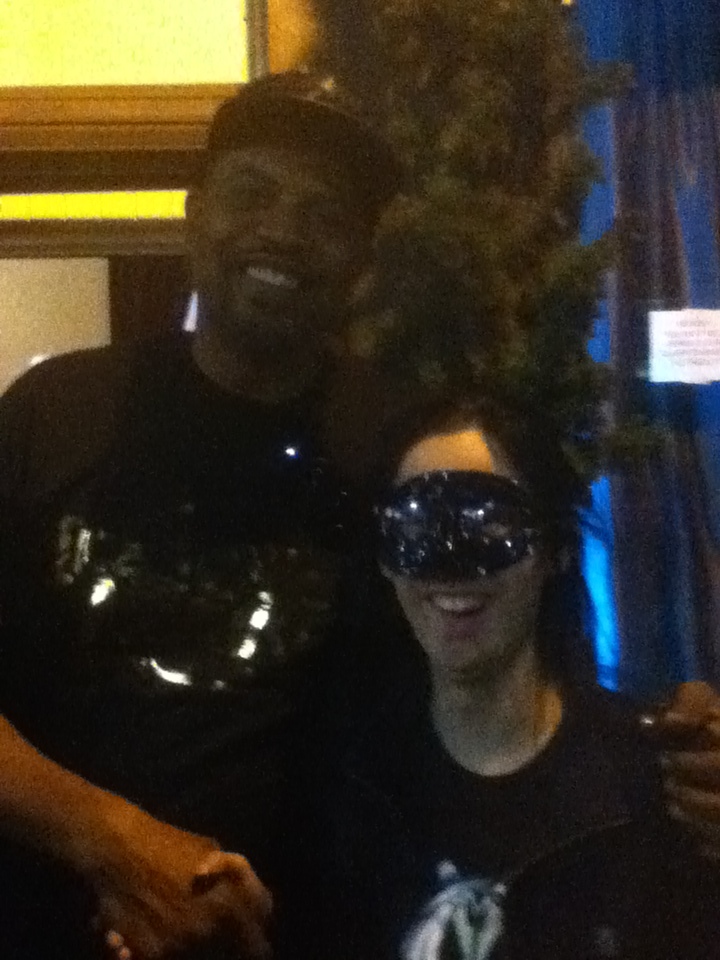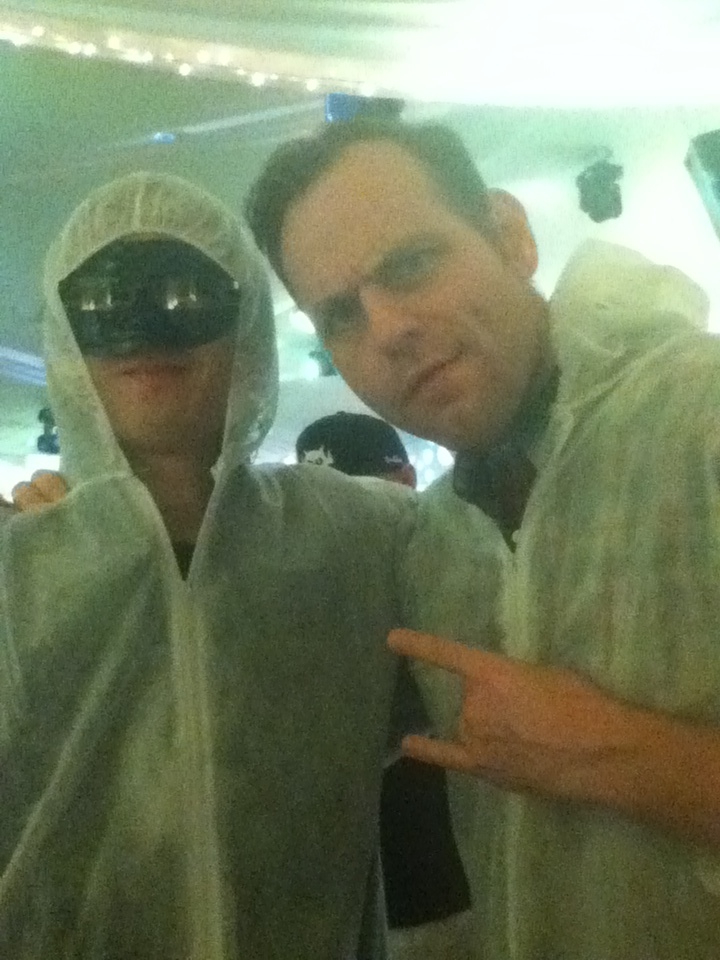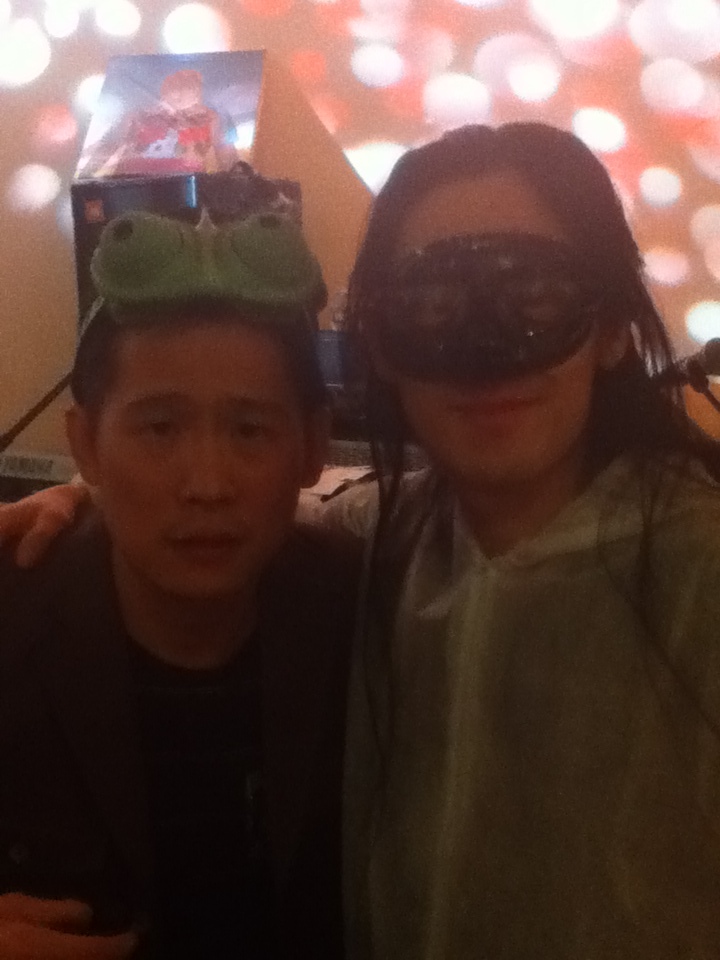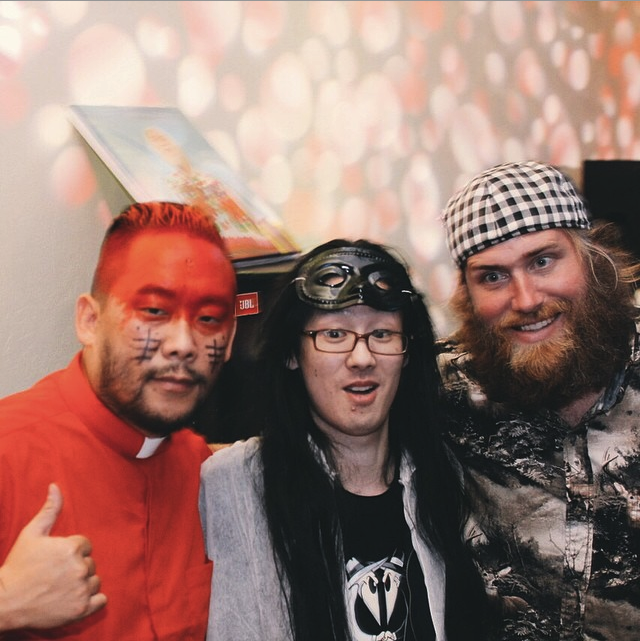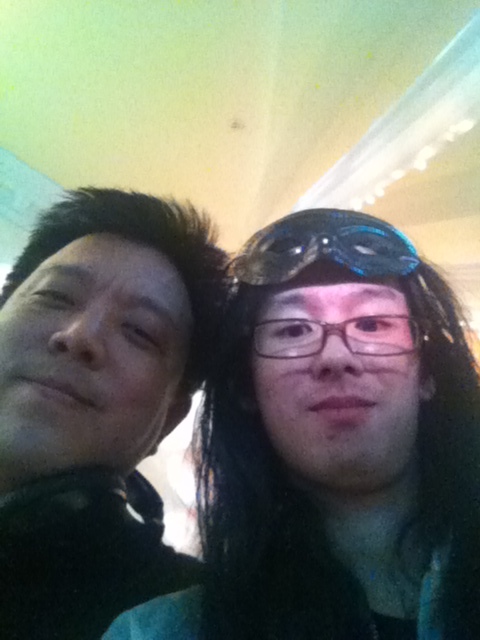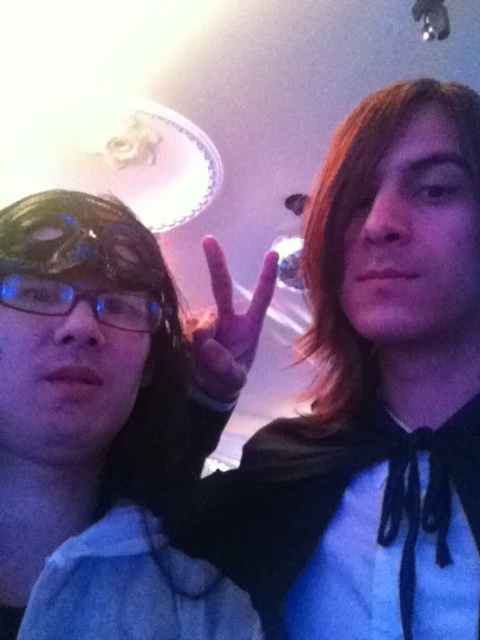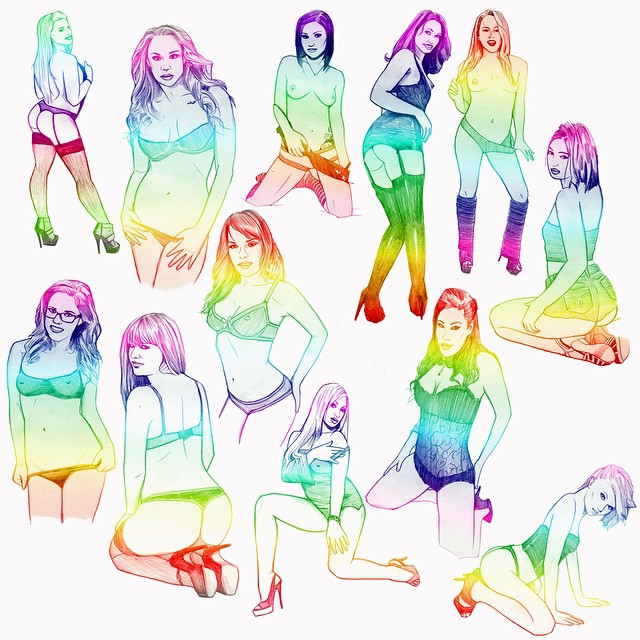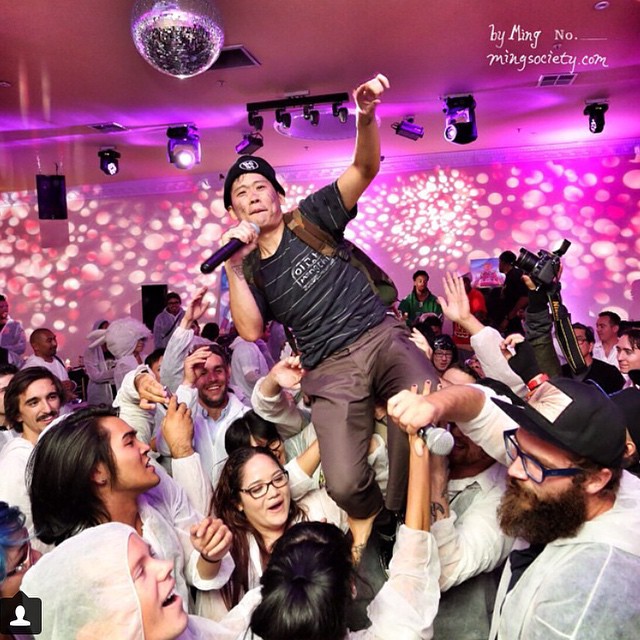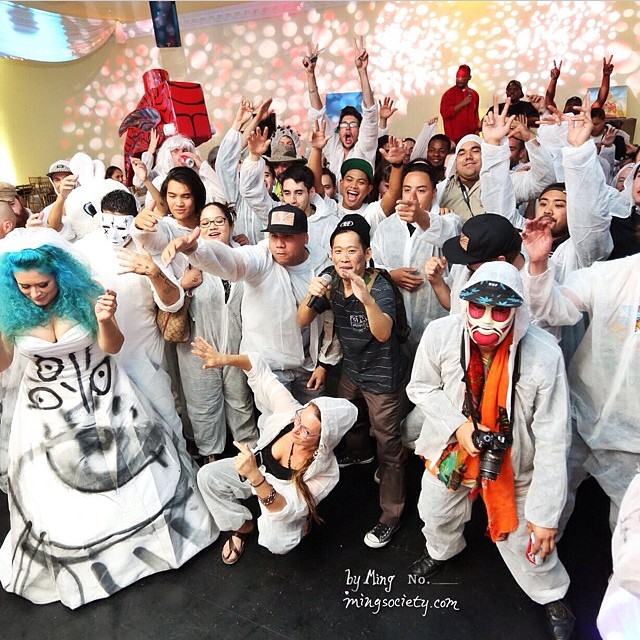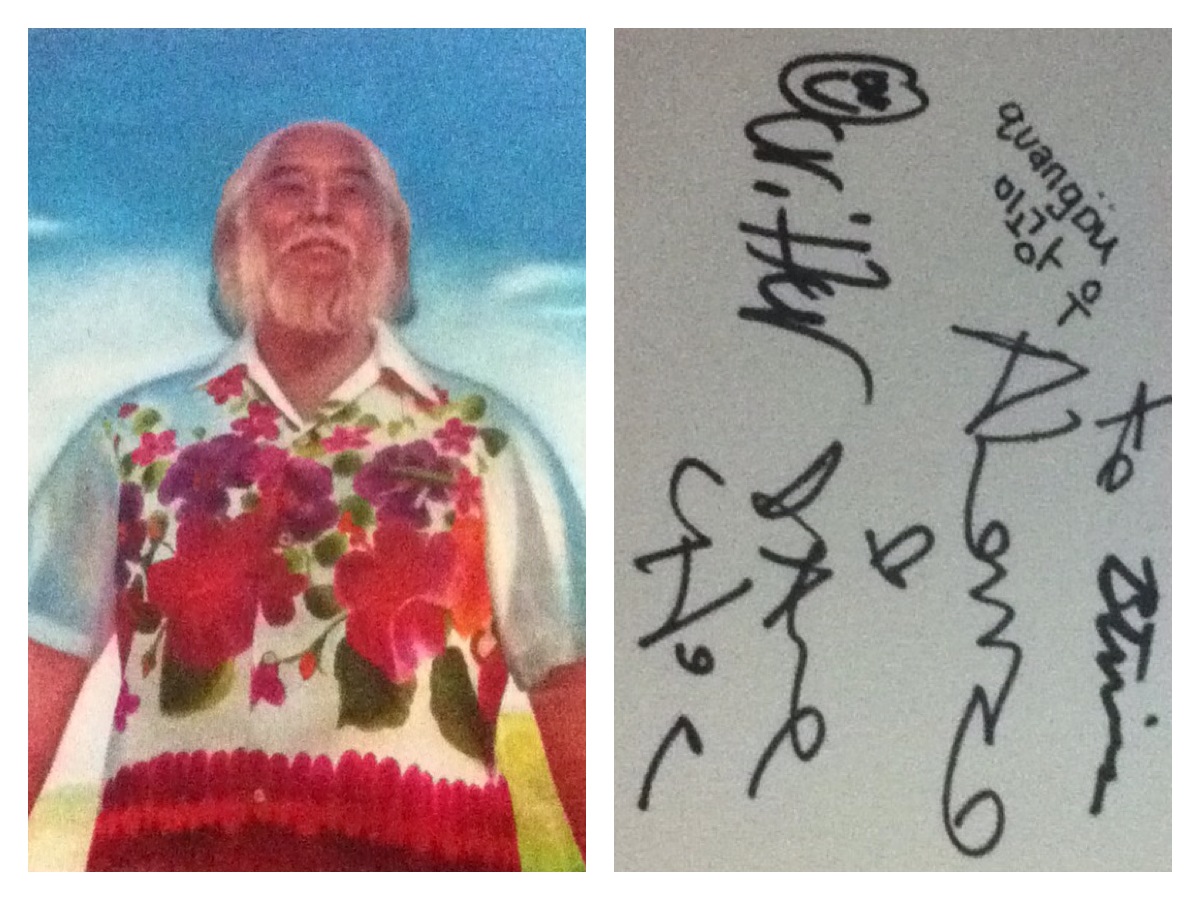 Below is a recording of the DVDASA wedding/Mangchi concert.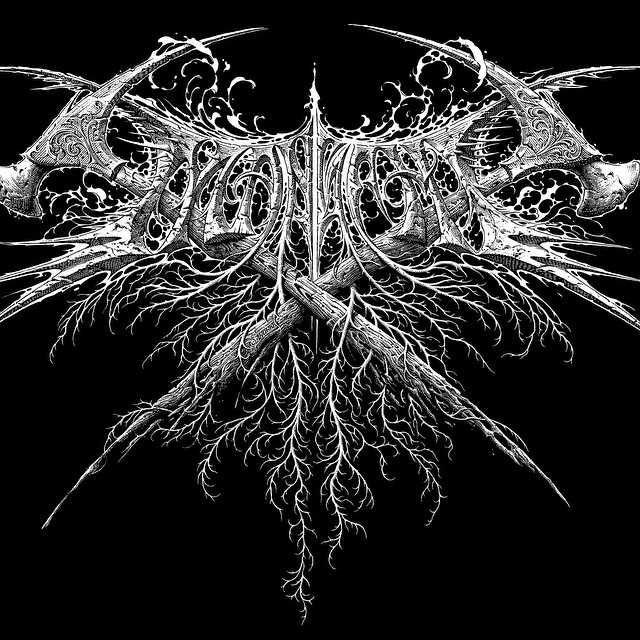 Mangchi Nela Mola stream
If you haven't checked out Mangchi's free EP Nega Mola head to Mangchi's website. The band has also recently released an album that follows up the EP called Nela Mola (extra remixes and bonus tracks) and it's available on iTunes, Amazon, and Google Play.
Mangchi has an upcoming show this Saturday November 8th in Tucson, Arizona for the Night Of The Living Fest show. If you're in the area or can get there grab your tickets and enjoy the Mangchi!