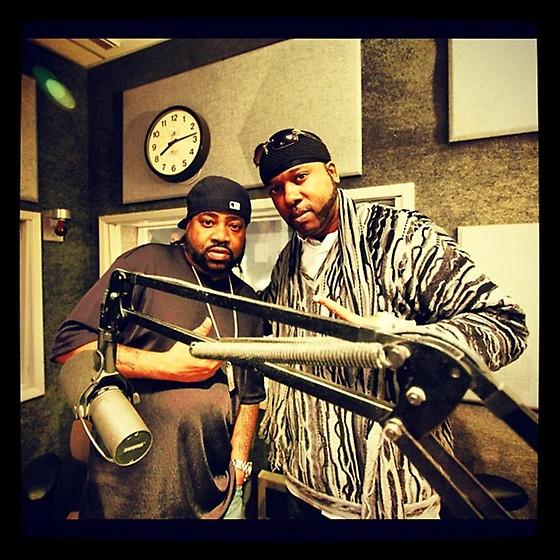 Radio show Breakbeats & Rhymes on community radio KPFK 90.7 in LA did an interview from 2012 with rapper, producer Lord Finesse (D.I.T.C.) and rapper Percee P (Stones Throw Bio). In the interview they reminisce over coming up as young artists back in late 80's and early to mid 90s, different projects they were involved with, other artists of their era they've worked with, and their rivalry on wax. Lord Finesse and Percee P also commented on the state of Hip-Hop today comparing to the days when they came up as young artists. Check out the video below.
Breakbeats & Rhymes : LORD FINESSE | PERCEE P
Lord Finesse & Percee P 1989 Legendary Rap Battle PT 1

Lord Fineese vs Percee P from SBX! Holding Down The Tradition (2005)
Breakbeats & Rhymes is a radio show and podcast on community radio station KPFK 90.7 (a sister station to the SF Bay Area community radio station KPFA 94.1) airing Sunday mornings 2-4am (PST). For more info and interview videos head on over to their website.