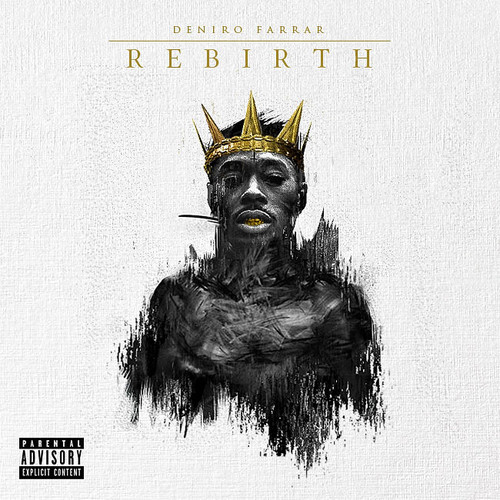 North Carolina "Cult" rapper Deniro Farrar has just released his Rebirth EP. He describes his style of rapping as "Cult Rap," part of the "Self Legend" concept he learned from reading The Alchemist by Brazilian author Paulo Coelho. It's reality rap chock full of social commentary touching on street life and conditions of poverty. Farrar uses metaphors, uplifting messages, exploration of emotions, knowledge, and his own personal philosophies to weave into his music. As Farrar puts it to Sway in their interview, "Cult Rap" is music with substance and a message. Farrar was considered for XXL's 2014 Freshmen class cover, but he's not green though. He got five crafted studio albums under his belt.
Farrar is a unique and challenging young artistic voice in Hip-Hop music right now. For example his track "Notice" off his Rebirth EP is dedicated to uplifting women, as Farrar explains on the "Sway in the Morning" show, he feels there currently aren't a lot of songs uplifting women so he decided to do one. "Notice" reminds me of Tupac's "Keep Ya Head Up." Farrar can then flip it on a track like "Burning Bills," entertaining themes of street nihilism, "selling one's soul" vis-a-vi bluesman Robert Johnson's "Crossroad" legend, and questioning materialism. On another level of depth, Denario's freestyle on Sway in the Morning drops the line "Quoting Satanic rituals, a devil's state of mind." Farrar explains that it's not about devil worship, but a commentary on people who say rap music is the devil's music.
To get a copy of Rebirth EP head to iTunes. For more info about Denario Farrar head to his website.
Deniro Farrar Rebirth EP Soundcloud preview stream
Deniro Darrar music videos playlist
Sway in the Morning – Deniro Farrar Explains Cult Rap, Giving More to His Children Besides Money, & Freestyles!
Noisey – Denerio Farrar – Cult Rap