J Dilla "Give Em What They Want" [J Dilla produced]
J Dilla "The Doe" [produced by Supa Dave West]
– New previously unreleased material from J Dilla & Supa Dave West (known for his work with De La Soul) on the EP Give Em What They Want is out. This comes as teaser (like "Anthem" b/w "Trucks" singles and the Diamonds & Ice EP) for an upcoming album release of unheard J Dilla tracks called The Diary. All of these singles and the upcoming album were recorded in the early 2000's and features J Dilla on vocals rapping beside his beat work. Give Em What They Want EP's title track is produced J Dilla, the other tracks "Doe" and "So Far" was done by Supa Dave West with Dilla on the rap vocals. This EP has 5 tracks total on clear 12″ with instrumentals for the title track and "Doe". To cope a 12″ head to Stones Throw.
Soulja Boy "Pretty Boy" (Gummy Soul Remix)
– Soulja Boy "Pretty Boy" (Gummy Soul Remix) is a new release from Nashvile's Gummy Soul (known for their Tribe, Pharcyde, Hiero, De La Soul, Fela Kuti remix projects). With this project Gummy Soul artist Wally Clark remixed Soulja Boy's hit "Pretty Boy Swag" (2010), giving the track a soulful, sexy, R&B vibe.
Gummy Soul had this to say about the project:
While working on the follow up to Sportin' Waves, Gummy Soul's Wally Clark, decided to take a break and have a little fun, while doing the unthinkable. "I liked the idea of remixing someone like Soulja Boy, because he's been such a polarizing figure," says Clark. "Hip-hop heads hate him, but he had hit records. I wanted to see if I could turn Pretty Boy Swag into something people would actually listen to, non-ironically."
With lush strings, and hard hitting drums, we think it's even prettier than the original. Enjoy poolside, or while driving with the top down.
To download Soulja Boy "Pretty Boy" (Gummy Soul Remix) head to Gummy Soul's bandcamp.
Dam Funk  "Mystery" (Bedroom cassette tape recording from 1994)
– Dam Funk released on his soundcloud a throwback track he did in 1994 called "Mystery".
-Long time music journalist Nelson George talks to D'Angelo at a RBMA lecture. D'Angelo gets into his process, but it's mad weird that George didn't ask him about new music or what the hell he's been doing for the past ten years.
-Here's what happens when the only live hip-hop band in the industry gets that "F–k you" money. Marcus K. Dowling's take on The Roots' status. [HipHopDx]
-Questlove Answers Reader Questions About His 'How Hip-Hop Failed Black America' Series [Vulture]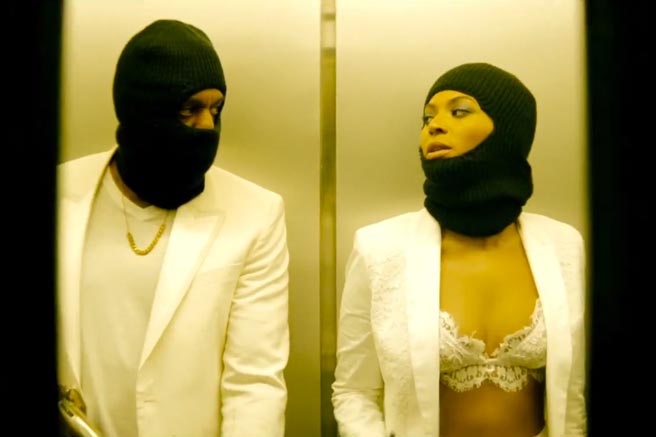 -Filmmaker and Beyoncé's creative director, Melina Matsoukas talks about that star studded Jay Z + Be "Run" video she made. [Elle]
Yesterday poet, author, singer, dancer, actor, playwright, civil rights activist and educator Maya Angelou died at 86. On his Face Book page, Saul Williams wrote she was from the "generation of generators." I assure you, if there was no Maya Angelou there'd be no TMG. Dee Lockett explores Angelou's life through music. [The Guardian]

-Holy shit, Souls of Mischief RBMA "Fireside Chat." Almost feel like I gotta put on my Hieroglyphics t-shirt just to listen to it.
-The Making of Non Phixion's The Future Is Now, I was mad when they broke up after this record. They were just starting to develop what potentially was a crew akin to Wu-Tang. [Myspace]

-Hus Kingpin be sounding like Shabazz the Disciple with a higher pitched voice. Get that math b. 
Shabazz The Disciple  "Death Be The Penalty" #Throwback Thursday
Taylor McFerrin "Already There" (feat. Robert Glasper and Thundercat)
– New single "Already There" from Brooklyn-based producer, composer, pianist, DJ and live musician Taylor McFerrin, is off his upcoming debut LP Early Riser which is out June 2014 on Brainfeeder label. The futuristic jazzy tune "Already There" features artists Robert Glasper and Thundercat. For more of Taylor McFerrin's music and similar artists head to Brainfeeder.
Warpaint "Disco//Very – Keep It Healthy" (Official Video)
Warpaint "Keep it Healthy" (EL-P Remix)
– Rapper-producer El-P does a remix of the band Warpaint's (indie rock-psychedelic rock-art rock-dream pop) track "Keep it Healthy". EL-P gives "Keep it Healthy" a harder but atmospheric edge. I can see this ending up in super hero movie soundtrack. For more of Warpaint head to there website, and for more of EL-P you can head to Run The Jewels website.
Ghostface Killah & BadBadNotGood Ft. Danny Brown "Six Degrees"
– New track from Ghostface Killah & Canadian Jazz Trio BadBadNotGood featuring Danny Brown called "Six Degrees". Smooth, menacing, groovy, kung fu movie like beat by BadBadNotGood with Ghostface Killah and Danny Brown spitting fire and verbal darts!
Clean Bandit feat. Jess Glynne "Rather Be"
– A nice vocal pop house tune from UK's Clean Bandit featuring singer Jess Glynne, who is not the main character in this video. A co-writer on this song, Jimmy Napes also co-wrote "Latch" with UK's Disclosure. This track's vocals reminds me of Afro-Korean-Japanese singer Crystal Kay's 2003 track "I Like It" ft. Japanese rapper M-Flo.
Mr Probz "Waves"
Mr Probz "Waves" (Official Video) [Robin Schulz Remix]
– Dutch Singer/Songwriter, Rapper, Actor, Mr Probz released "Waves" in 2013 which became a Dutch Top 40 hit. Recently "Waves" got a house remix  by deep house DJ/Producer Robin Schulz. The remix is a good by the beach, on a boat, or any kind of party by the water type of house track.
Kiesza "Hideaway"
– A cool vocal deep house track with a 90's vibe from Canadian singer/songwriter and dancer Kiesza called "Hideaway". This is Kiesza's debut track, produced by Rami Samir Afuni, who has done work for Tinchy Stryder, LMFAO, Conor Maynard, and Miley Cyrus. 
Naughty Boy  ft. Sam Smith "La La La"
– UK Garage producer Naughty Boy teams up with UK Singer soul/R&B, singer/songwriter Sam Smith for a smooth soulful breakbeat garage tune called "La La La".
Psirico "Lepo Lepo"
– A sexy saxophone rich Bahia samba track from Brazilian group Psirico called "Lepo Lepo", which has a double meaning that can be interpreted as having a sexual connotation.
Enrique Iglesias "Bailando" (Español) ft. Descemer Bueno, Gente De Zona (2014)
Enrique Iglesias "Bailando" (English) ft. Sean Paul, Descemer Bueno & Gente De Zona (2014)
Descemer Bueno ft. Gente De Zona "Bailando" (2014)
– Enrique Iglesias' new Latin pop track "Bailando" of his album Sex and Love is a remake of 2013 Reggaeton track by Cuban artists Descemer Bueno and Gente De Zona. I prefer the original Reggaeton version myself.
Damian Marley "Gunman World"
– Damian Marley "Jr. Gong" goes in on the Rootsman Riddim (same riddim as Chronixx's "Here Comes Trouble" ) on gun violence in the track "Gunman World".