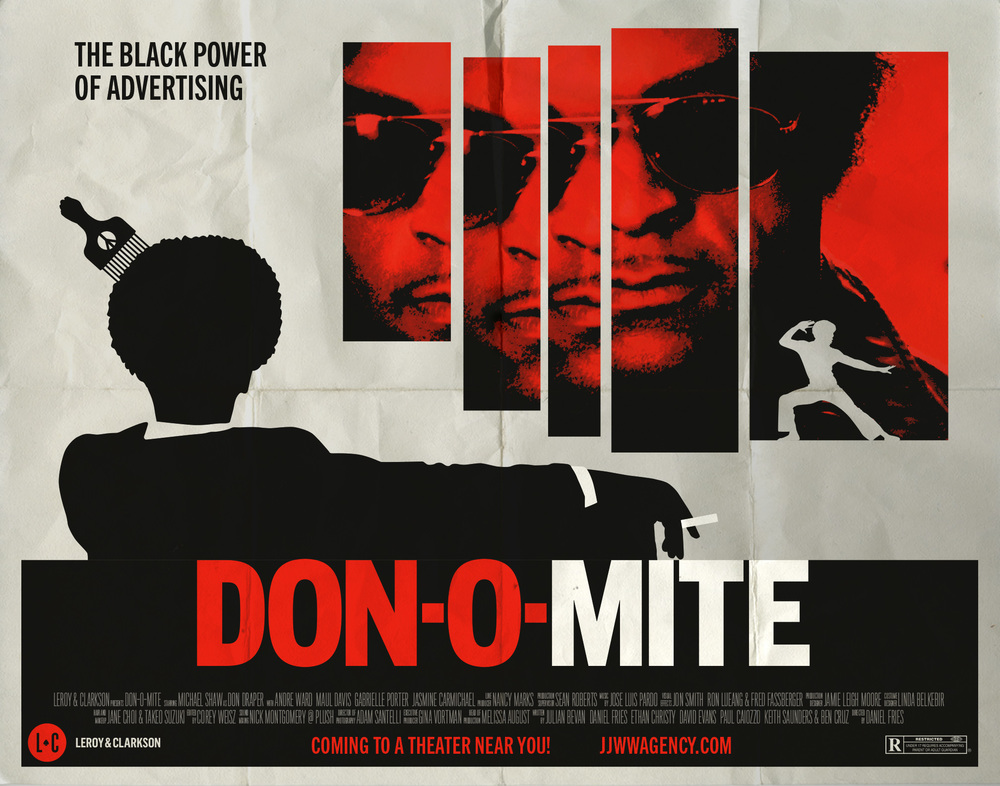 Released this week as part of a promotion for this coming Sunday's primer episode of the final 7th season (first half) of Mad Men, AMC reached out to a new digital media marketing and design team Leroy & Clarkson who made a parody of Mad Men in the style of a 70's Blaxploitation film (ala Dolemite, Shaft, and 2009's parody Black Dynamite). This parody used as a marketing ploy may be in response to the decline in Internet buzz over Mad Men as expressed in this Daily Dot article. The Don-O-Mite parody is not the first to explore Black characters in the advertising world of Madison Ave, that honor goes to a satiric comedy close to the Mad Men era, Putney Swope (1969). Putney Swope satiric comedy was written and directed by Robert Downey Sr. (Yes, that's Robert Downey Jr.'s dad) about a Black advertising executive who takes over a Mad Men style advertising agency after the White chairmen of the board dies, and all the challenges he faces running the advertising agency, both internal challenges and from society at large. Below are the Don-O-Mite trailer, interview with Robert Downey Sr. on Putney Swope, and a streamed video Putney Swope. Enjoy!
Don-O-Mite trailer – MAD MEN meets Blaxploitation
Robert Downey Sr. and Paul Thomas Anderson on Putney Swope – Criterion Collection
Putney Swope (1969) – Director Robert Downey Sr.