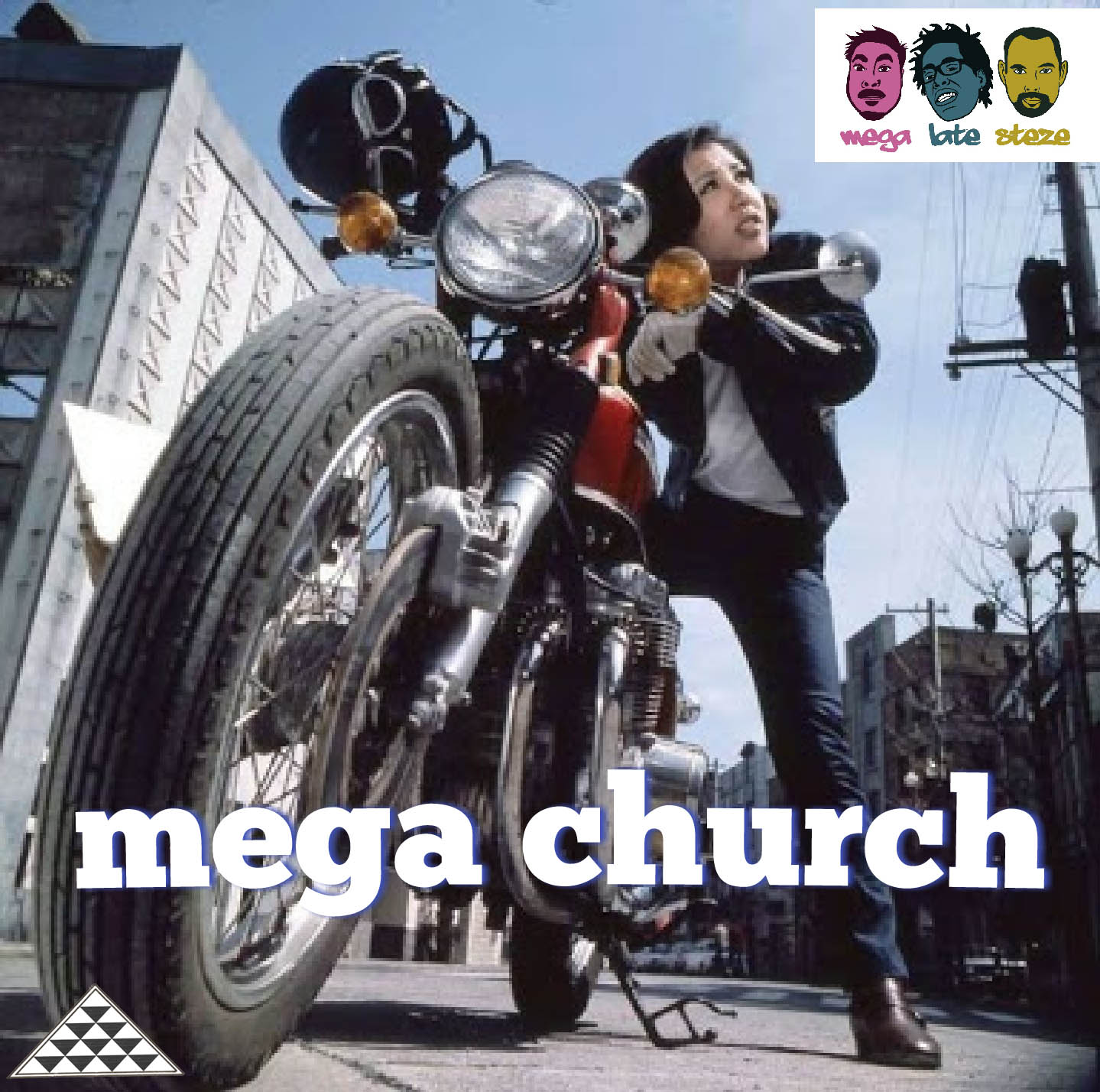 If you haven't read Part 1 of my interview with The Mega Late Show, or heard Late's Liquid Wards mixtape, peep it here.
The Mega Late Show is a Tokyo, Japan based hip-hop podcast. In just a short time, hosts Mega, Late, and Steze have helped foster a growing community of rappers, DJ's, writers, and breakdancers. For ex-pats living in this homogenous society, MLS is a portal to connecting artists that otherwise, might not have linked. On the show, they've interviewed DJ Maseo of De La Soul, Lil' Sci of Scienz of Life, Eloh Kush, prolific Japanese producer Budamunk, and local famed turntablist, DJ Sarasa.
We did this Q&A over email, but I will interview them again in the future. Below I asked them about the local hip-hop scene, Japanese artists, having guests on their show, Late's own music, his new love for DJing, and Steze's acting career.
Our second mix, Mega's "Mega Church," is below the interview. You can also check it here. Aside from treats, he talks to artist Keen from Los Angeles, California. Some of Keen's footage was used in Ava DuVernay's documentary This Is The Life (2008).
Enjoy the Q&A and mix below.
So far, what have you learned about interviewing your guests?
Late: I'm learning to be a lot more trusting of who we decide to have on. I wanted to be pretty selective at the beginning, but we haven't had a bad guest yet. And I love having the homies on, and even if I don't know them when they first come in, by the end of the recording, we're usually homies then.
Mega: It's crazy how connected we all are. I friend a guest on FB and sometimes we have hella mutual friends. Everyone seems to speak well of each other and are collaborating to grow individually and as a community. It's beautiful and I'm glad to help facilitate that with the show.
Steze: They are all mad-talented in many ways other than hip-hop, and they've all been real good people in general.
Can you talk about the local Japanese hip-hop scene?
Late: I might be speaking out of my ass, but it's a bit insular. Even though we go to shows and try to chop it up with peeps, we still haven't really met anyone who's notable to the general public, excluding some dj's. Plus, even inside the scene it's so fragmented. The beatmakers don't really give a fuck about the rappers; the trap artists don't come to the backpack shows – it's hard to know where to be. I'm trying to listen to more artists out here, but like in any genre a lot of the obvious stuff that's easily available isn't that good.
Mega: Yeah indeed. It's as massive and sprawling as Tokyo is large. There seems to be dozens of click-ish groups who rock exclusively with each other and have their own followings. A lot of events and people don't touch and it's easy to miss something because of that. Even when big artists come out here it's easy to miss because the scene can be so fragmented. We actively look for shows and put them on a show calendar (which is available to the public) and often mention upcoming shows at the end of each episode. Even with all our effort, we miss a lot of events.
What's the difference between the local scene versus your respective scenes back home?
Steze: The scene back home on Guam is basically club shit on the weekends. DJs spinning, not so much live acts. There are cyphers here and there, but if you are looking for stuff on the weekdays, there are only live bands. There are some young MC's doing their thing I suppose, opening up for bigger acts that come to Guam, but I am not around the island enough to give a full idea. We don't get A-list artists because there is not enough money there to be made for them, we get dudes that don't mind the pay cut. I guess the difference is that there is always something hip-hop-esque to find in Tokyo if you look hard enough. Just see how our calendar fills up nicely.
Late: From my limited experience in the Atlanta scene, it's so segregated. Maybe it's just Japan's style, but the sub-cultures don't really mix. Even in the same genre. In Atlanta, everyone fucks with each other, for the most part, and hang out in the same areas/bars/clubs, etc. Space is limited, and the blend of everyone coming together is beautiful. You can see Gucci Mane, Ben Stiller, and MF Doom at the same club. Atlanta is weird, tho.
Mega: I've lived in a lot of places with different types of scenes. I'd say the biggest difference is that for a city this large we don't get a lot of popular independent/ underground-ish artists. You might see Earl Sweatshirt come out with Stones Throw or Sage Francis might come out for a show every few years, but it seems really few and far between. For example, as big as Run The Jewels are their "world tour" didn't hit Tokyo. Since I enjoy a lot of these type of artists, that kinda sucks. Overall Tokyo is a lot like the states but with more ramen noodles and a less likelihood to see a fight break out. Its dope.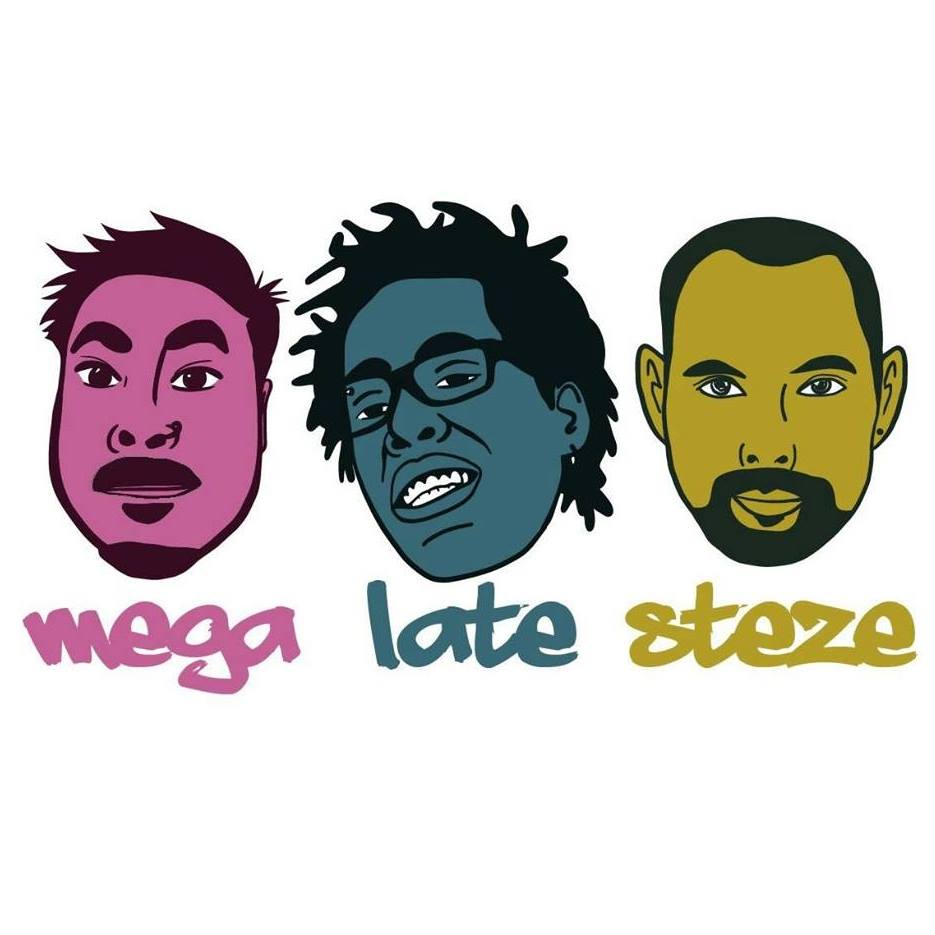 What are some Japanese artists that you like?
Mega: When it comes to music… Nobukazu Takemura, Satori Gamma, Kaigen (Fake Four), Meiso, Candle, Budamunk, Tajima Hal, Bugseed, Lidly, MadRobBeats, Aru-2, AKTR, Matatabi, PigeonDust, Linn Mori, Eemu, DJ Krush, DJ Honda, Arata, Miho Hatori of Cibo Matto, Tujiko Noriko, Daisuke Tanabe, Satomi of Deerhoof, Kojoe, Rina Chinen, Green Dollar Assassin, Illsugi, Issugi, Canooopy, Aoki Takamasa, and Shing02.
Steze: Nujabes is like top 3 all-time producers for me. It is a shame he left us far too soon. I worked on a shoot with Nigo of Teriyaki Boyz and got to meet him, so I have since went back and listened to their stuff and dig it. I also think Dragon Ash is dope and although they are rap-rock, they helped bring hip-hop culture to Japan. In terms of visual art, I was also lucky enough to meet Takashi Murakami. I have a lot of love for him and I believe (at least I am hoping to believe) that he is working on the cover art for Kanye and Cudi's upcoming collab album.
Late: First of all, Yasutaka Nakata is one of the best producers of all time. And, Egotopia by Rhymester is the Japanese iLLmatic, as far as I'm concerned. After that, Nujabes, Bugseed, PidgeonDust, Kid Fresino, JJJ, 5lack, Budamunk, Capsule, Perfume, Kyary Pamyu Pamyu, MEG, Hikaru Utada, saori@destiny, Aira Mitsuki, and Yellow Magic Orchestra.
Mega, we talked about how in Japan, beat making is a big thing. Can you talk that?
Mega: Well first I gotta give D. Dahlinger props for really putting me on to the scene. He's a dope beatmaker out here and I've experienced a lot of the scene thanks to him. He's a lot more dug in that I am. He also gigs out here and the Mega Late Show considers him our mysterious 4th member of the podcast. He's a big reason why we sound professional and he has a new album dropping next year. Definitely peep game.
In regards to the scene, I've found that it's a very rich and diverse subculture of artists that seem to really embrace the tradition of sampling and boombap-esque beats. They tend to work together often and you can find at least one event every month. Places like Heavy Sick Zero in Nakameguro and Batica in Ebisu host a lot of events. Our guy, Ishi, puts on a show called 90 BPM Takeover, which despite the name, host a gang of diverse artists who make dope beats at varying speeds. It's probably as close as you can get to a Low End Theory out here.
The sheer amount of talent out here is kind of overwhelming. A lot of foreign cats come out here to play as well. It's crazy.
We wrote an article earlier this year about some of the beatmakers out here that you should peep. Live or online.
Late, can you talk a little about your own music?
Late: I've been making music since middle school, but I haven't really been working since I left America. I'm trying to change that for next year. I'm a rapper at heart, first and foremost. Everything I do stems from that, so even when I'm not actively creating there's some progress being made – at least that's what I tell myself, lol. For now, enjoy the MLS theme and whatever little sprinkles I drop into the mixes we'll be putting out from now on. I'll have more to show in 2018, definitely.
How's DJing been going? Where can heads go to see you?
Late: This shit is surprisingly fun. I told myself once, I wouldn't DJ, but…association breeds similarities, lol. I'm lucky to know who I know, because I've been given a few decent opportunities to perform, get my feet wet, and get a feel for spinning. I'm planning to perform a lot more in the coming year and buy some equipment so I can improve my craft. I don't have any regular gigs, but if it's SPEAKEASY, Life Parc, or an event by Phil So Good, there's a good chance I might be there.
How'd you get into acting in Japan?
Steze: I studied acting and tried for a second to do it in L.A. but it didn't pan out so I moved to Japan, which was another goal of mine. Once I was ready to move to Tokyo, my main objective was to get into the industry, which began with signing up to talent agencies. Other independent works outside the industry happened through networking with people and on social media.
What are you currently working on?
Steze: Besides acting, I learned how to make films and recently finished shooting my third short. The first [film, What Does God Smell Like] was released and the second has yet to be edited. I'm just trying new things. I like the idea of people being interconnected (like the movies "Crash" and "Love Actually"), so I am creating a story called Gaikokujin about foreigners in Tokyo whose lives are entwined. I will be submitting it to film festivals next year.
Where do you want to see your acting career heading?
Steze: I just want to play roles that test my craft, comedic or dramatic. I want to get paid for said roles, but I don't care if its crazy money or not. When I was younger and tried my hand in LA, yeah I was about the big fame and fortune, but now I can see that there is a huge price to pay for all that, and it does not seem worth it. If no money at all, I want to collaborate with other dope people and make long lasting friendships while we produce something meaningful that we can put out into the world forever. I just want to sustain me and my family through acting, but since it is currently partially sustainable, I've adapted and took on sound recording gigs, which is also fulfilling. If I blow up as an actor, then like I mentioned, that is how it should be. I'm in it or the ride and I since I am still practicing my craft and have a happy family, I already consider myself successful.
What's your ultimate goal with The Mega Late Show?
Late: I wanna get this gig guide calendar tight!!! No more missed shows in Tokyo! I'd like to be a need-to-stop-by spot for anyone that comes over, and a good resource to big up anyone trying to do their thing. Ultimately, I just want to contribute to the culture the best way I can, and maybe introduce people to the slice out here, and vice-versa. And if we can educate and enlighten along the way, so be it. Also, I'm trying to quit my day job, so an income stream would be great.
Steze: When people from anywhere in the world think of Hip-hop podcasts in Tokyo, I want them to think of us. That, and hosting shows would be mad dope.
What's up with your mix, Mega?
Mega: My joint features tracks exclusively released in 2017, with a focus on highlighting albums and artists that didn't get much recognition from mainstream music outlets. Its got some guys who definitely made waves (such as JID, Conway, and Open Mike Eagle) but its got some largely lesser known talents. Its also kinda low key for the most part. I don't have many uptempo banger-type tracks. I'd say its not really something to be played in a bar or club. I kinda made it for walking around, riding the train, or cleaning the house. I intend on these Mega Church joints to be more than just music mixes.
Outside of the project having a general theme or motif, I plan on including interviews, conversations and even music reviews from time to time. This mix features the fifth member of the Mega Late Show, Marvell. We've had him on the show a few times but he's been missing in action for a couple months. The mix is also much longer than I initially intended, with about an hour and forty minutes of music and a 25 minute conversation. I shouted out most the artist in the beginning of the mix but if anyone wants to know any specific track they can hit me on the Mega Late Show Facebook page. The next Mega Church should be out in February. ​
Thanks fellas.