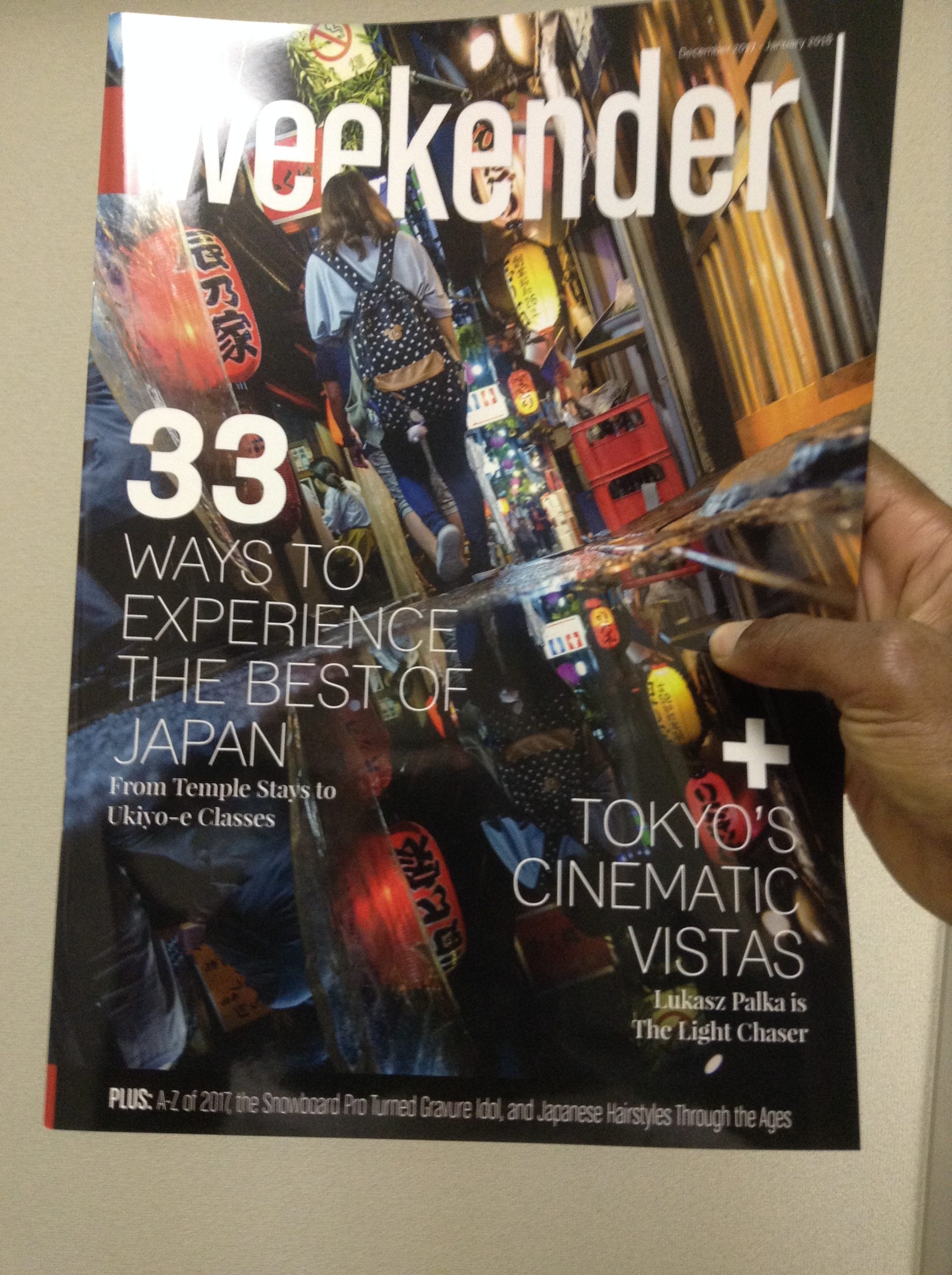 Standing on Mt. Fuji with a mega phone as big as The Titanic. It's sound has the power of a whale making clicking sounds to talk to its fam from across the globe, "I got my first cover story!"
It's with Tokyo Weekender and it's about the amazing photographer Lukasz Palka. If you're in Tokyo, the issue is out now. Here's some spots to pick it up. It's free.
Man, I've been waiting a minute to announce this.