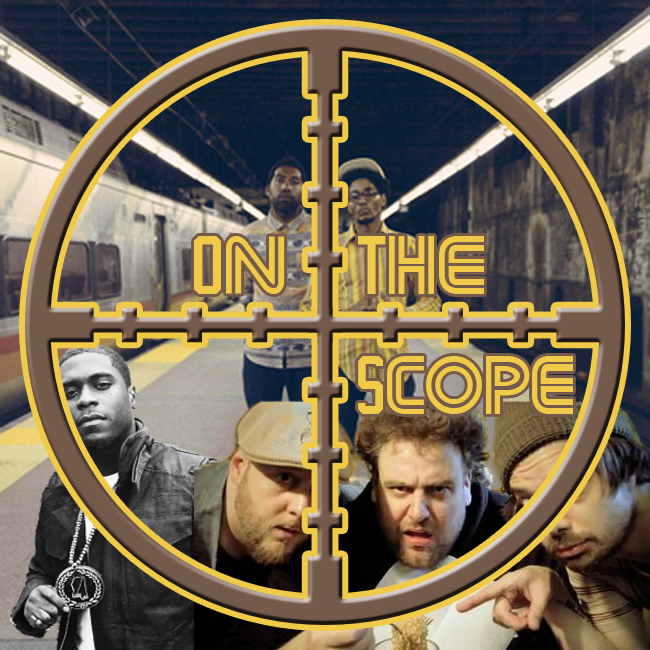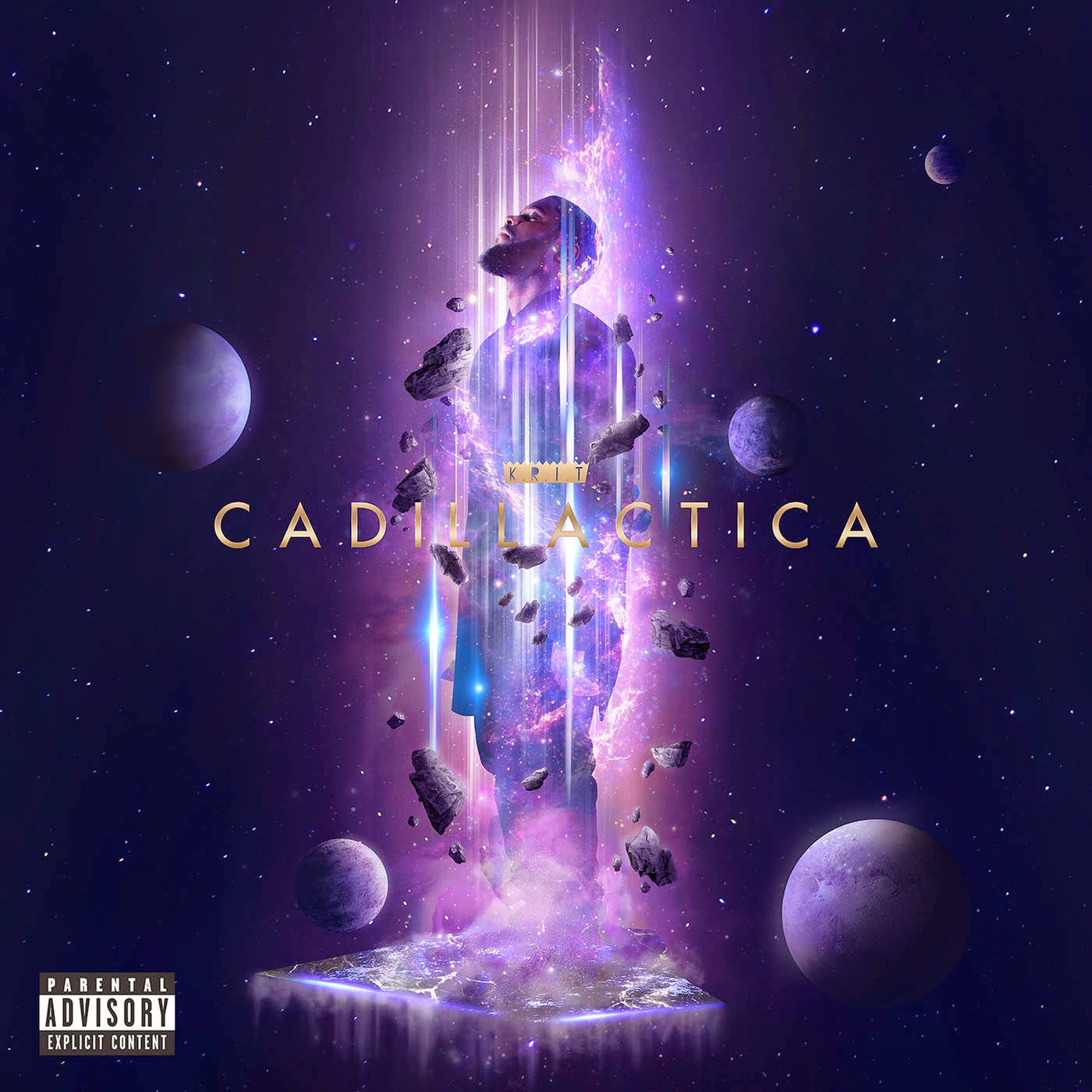 Big K.R.I.T. Cadillactica stream 
– Big K.R.I.T. has just released his second studio album Cadillactica. The album is funky, spacey, and filled with southern Hip-Hop goodness that will remind some listeners of old Outkast albums but with more current production value. Lyrically Cadillactica sees Big K.R.I.T. pouring his pain, struggles and passions into each track. The album features Raphael Saadiq, Rico Love, E-40, Wiz Khalifa, Mara Hruby, Devin the Dude, Big Sant, Bun B, Jamie N Commons, Lupe Fiasco, and ASAP Ferg. Production is handled by Alex da Kid, DJ Dahi, DJ Khalil, Finatik & Zac, Jim Jonsin, Raphael Saadiq, Rico Love, and Terrace Martin.
Big K.R.I.T. ft. Rico Love "Pay Attention (Explicit)"
Big K.R.I.T. "Cadillactica"
Nardwuar vs. Big K.R.I.T. (2011)
1978ers People Of Today stream
– The 1978ers (Diamond District MCs yU & Slimkat) have just released a new album called People of Today released through the indie label Mello Music Group. This is some soulful, jazzy, psychedelic boom bap Hip-Hop goodness right here that pays homage to the retro but also manages to stay refreshingly new.
Music is an exchange of ideas. This album is something for those exhausted with the shuck and jive of pop culture, who believe in the purification rituals offered by hard snares, funky drum kicks, soul-coughing bass, and deeply rooted vibrations.

Steadfastly infusing their songs with spirituality and positivity, yU and Slimkat are everymen with preternatural talent. Over the years, they've tirelessly built a rep in the DMV, collaborating on yU's The Earn and Before Taxes, which OkayPlayer called "one of the best hip-hop albums released in the last few years." In 2009, yU released In the Ruff as the philosophical heart of super-group Diamond District, a record hailed by MTV as "arguably the best hip-hop ever released in D.C."

Slimkat supplies the beats that make the blood rush to your head. Named one of the best producers of 2010 by KevinNottingham.com, he's dished countless production dimes to the likes of Muhsinah, Eric Roberson, Diamond District, and more.

The People of Today is a seamless and head-spinning record. It's hard-boiled beats and raps laced with wisdom and virtue. The sort of record that you can sit with today and tomorrow, and any time you need to be reminded that we're all in this together.

– Via Mellow Music Group
The 1978ers – People Of Today (The Intro) – yU & Slimkat
The 1978ers (yU & Slimkat) "OneNine7-T-8"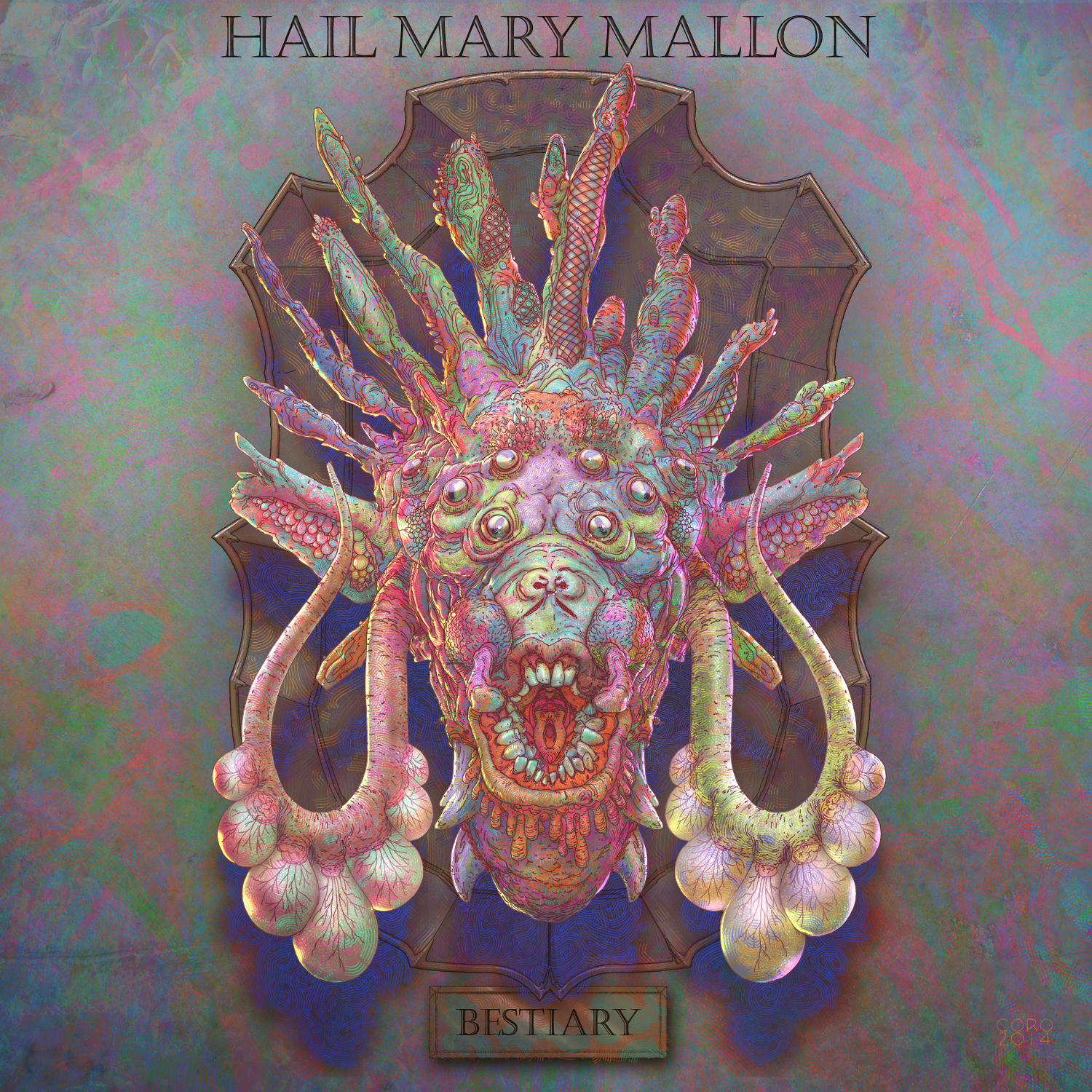 Hail Mary Mallon Bestiary stream
– The super Hip-Hop group Hail Mary Mallon (Aesop Rock, Rob Sonic, and DJ Big Wiz) just released their second studio album Bestiary off the indie label Rhymesayers Entertainment. This is album is full of hard-hitting abstract, stream of consciousness, alternative, raw indie Hip-Hop flavor.
Hail Mary Mallon "Jonathan"
Hail Mary Mallon "Kiln"
Eminem, Slaughterhouse & Yelawolf – SHADY CXVPHER
RBMA Radio: Headphone Highlights – Egyptian Hip Hop
Adventures in new age, prog and wave: The beautifully misnamed Mancunian indie four-piece reveal a selection of faves close to their heart.

A blunt misnomer and a great one at that. Mancunian four-piece Egyptian Hip Hop has little to do with Ankh-related rhyme tirades, and their synth-heavy sounds are way too futuristic than to have originated in a sarcophagus. London's tastemaking Moshi Moshi label first broke the progressive indie rock outfit with the Some Reptiles Grew Wings EP in 2010 (with production help from Hudson Mohawke), after their Wild Human Child single had turned a few heads in BBC Radio One circles. From there on it could have been easy coasting on that new new wave for the young Brits, but the band took their time with crafting their LP debut for R&S Records. Released in late 2012, Good Don't Sleep is built on the kind of psychedelic guitar/synth reverie that screams English Midlands, and that is gonna catch you off guard if you're expecting anything close to, well, Egyptian hip hop.

– Via RBMA Radio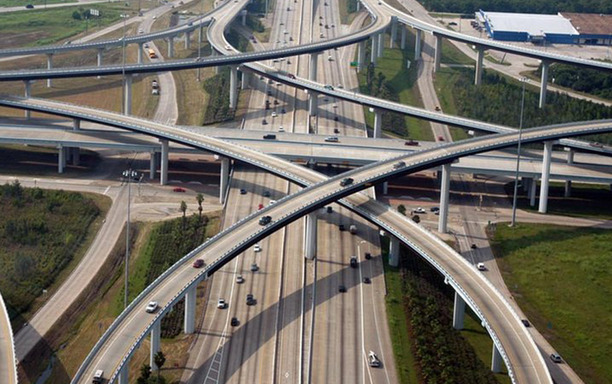 RBMA Radio – Noz – Southern Rap
Cocaine Blunts' Andrew Noz counts down his must-have tracks that rocked the Dirty South way before trap, bounce and crunk.

As the man behind the seminal hip hop blog Cocaine Blunts, Andrew Noz Nosnitsky still engages in the nearly unheard-of act of actually providing substance-rich commentary and analysis when posting tracks. Noz's self-titled "wide frame survey of hip hop" and scholarly research have also earned him prominent features in influential publications such as The Wire, Complex, Billboard or The Fader, as well as on National Public Radio.

– Via RBMA Radio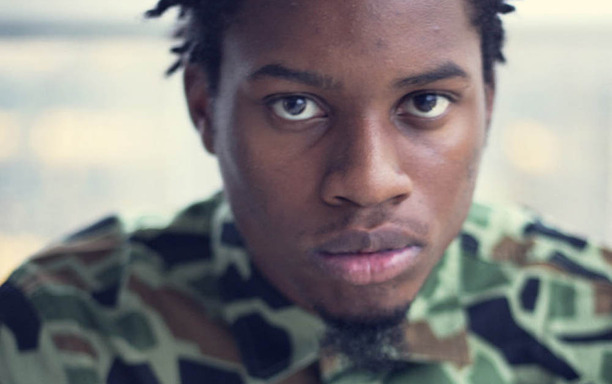 RBMA Radio – Denzel Curry – Florida Rap Special
Carol City, Zone 3, Miami: Denzel Curry gives us a guided tour round town with a Florida rap special from Trick Daddy to Yung Simmie.

One simple phrase hangs eerily at the tail-end of Denzel Curry's first full-length Nostalgic 64: "Life's no game." Though the album's title might suggest a playful attitude, the music of 19-year-old rapper Denzel Curry is – for the most part – a dead serious affair. From his beginnings as a Memphis sound-mining Raider Klan representative, Curry's latest efforts saw him blossom into an accomplished storyteller with an eye for detail. After graduating from Miami Carol City High, Curry crossed paths with Trayvon Martin, who also attended the school for two years before being shot and killed in February 2012. Curry's music voices the frustration of a demographic that has been subjected to injustice and violent conditions too long to know any different. Yet his Memphis, Midwest and Miami-informed raps resonate as neither fatalistic nor glorifying: a profound sense of reflection underscores his depictions of life in South Florida.

– Via RBMA Radio
Below we have some notable albums that have recently had their 20th anniversary (released in 1994).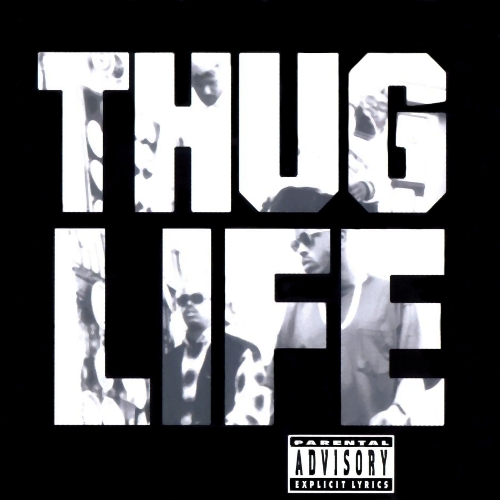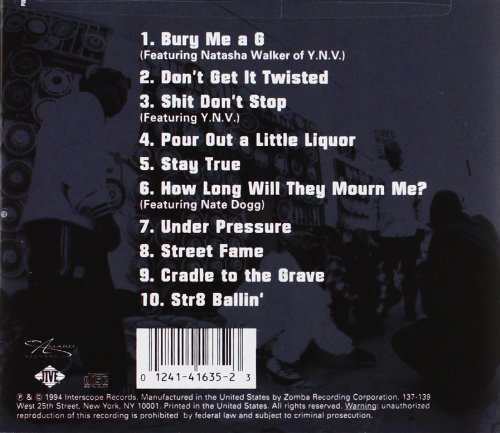 Tupac – Thug Life: Volume 1 (1994) stream
Thug Life: Volume 1 music videos
"Bury Me A G" – The Isley Brothers "For The Love Of You" (1975) 
"How Long Will They Mourn Me?" – One Way "Don't Stop (Ever Loving Me)" (1984)
"Stay True" – Curtis Mayfield "Just Want to Be With You" (1977)
"Str8 Ballin'" – Bootsy's Rubber Band "What's a Telephone Bill?" (1977)
"Don't Get It Twisted" – David "Fathead" Newman feat. Roy Ayers "Symphonette" (1972)
"Pour Out a Little Liquor" – The Honey Drippers "Impeach the President" (1973), The O'Jays "Cry Together" (1978), Spice 1 "Welcome to the Ghetto" (1992)
Thug Life Tupac Shakur Speech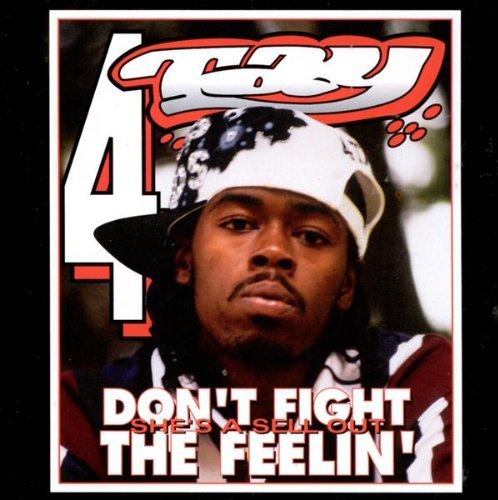 Rappin' 4-Tay – Don't Fight The Feelin' (1994) stream
Rappin 4-Tay "Playaz Club" (1994)
Judy Clay and William Bell "Private Number" (1968)
Joe Tex "Papa Was Too" (1966)
https://www.youtube.com/watch?v=VYa3UlSee10
Keith Murray The Most Beautifullest Thing In This World (1994) stream
Keith Murray "The Most Beautifullest Thing In This World" (1994)
Detroit Emeralds "You're Getting a Little too Smart" (1973)
The Isley Brothers "Between the Sheets" (1980)
Keith Murray "Get Lifted" (1994)
George McCrae "I Get Lifted" (1974)
The Mohawks "The Champ" (1968)
Taana Gardner "Heartbeat" (1981)
Rick James "Bustin' Out (On Funk)" (1979)
Keith Murray Speaks to Sway on the 20th Anniversary of "The Most Beautifullest Thing in the World" on Sway In The Morning
Boiler Room Paris: Gabber Special on Reloop –  It's Not A Disgrace To Be A Gabber!