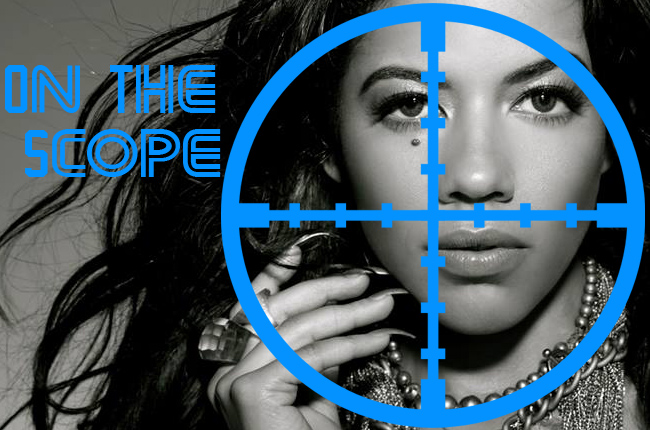 Roxiny "HERO"
– Roxiny (pronounced Rox-E-n-E) is a Dominican born singer/songwriter/producer based out of NYC. Her style of music can be described as experimental pop, dream pop, electro, on the wavelength of the current future pop movement (combining the singer/songwriter aesthetics with electronic music production styles). Checkout her recently released track called "Hero," the music video and song reminds me of Chris Isaak's "Wicked Games". For more info on her music check Roxiny's website and various social media under the handle @RoxinyUniverse.
Chris Isaak "Wicked Games"  (1989)
J Rawls featuring Masta Ace "Bills"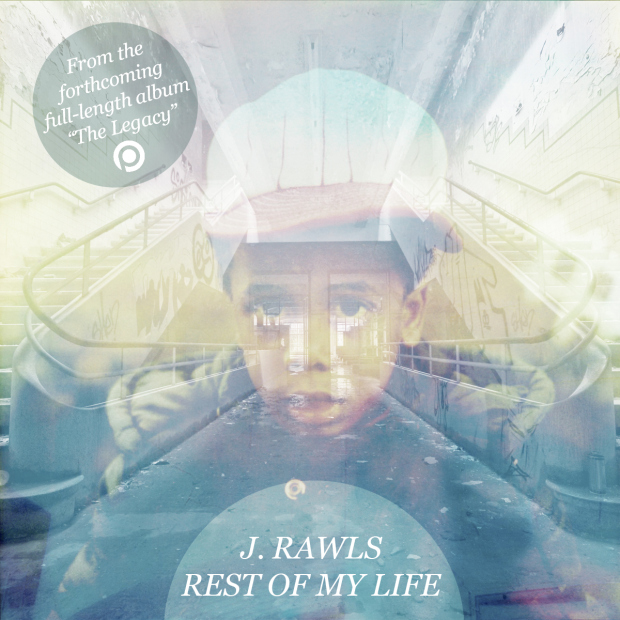 J Rawls featuring Illa J "The Rest of My Life"
J Rawls – The Legacy Prequel (Official Trailer for the upcoming Final J Rawls album)
– J Rawls (Lone Catalysts, 3582), an underground rapper/producer from Columbus, Ohio teams ups with Brooklyn's "Born to Roll" rapper Masta Ace for a reality rap track called "Bills" which is from J Rawls upcoming album The Legacy, which will be J Rawls final solo album, it drops June 10th. "Bills" is the second leaked track, the first being a track "The Rest of My Life" featuring Illa J (producer J Dilla's younger brother).
On working with Masta Ace, J Rawls says:
"I had the opportunity to work with Ace years ago and when the chance came to work with him again I jumped at it."

"Ace is one of the dopest lyricists I know. We both have the task of running labels and making sure the bills get paid. The song came together like clockwork."
Giving us glimpse into his final solo album J Rawls also released a prequal video to The Legacy album, view above.
-DJ O-Dub aka Oliver Wang just posted this soul summer mix. It ain't summer yet, but you sweating right?
-Produced by The Martinez Brothers. Off Bamz and The Martinez Brothers' Sunday Service EP, "Fuck Dat Shit" features Raekwon spraying down neighborhoods over some swinging drums. "You looking at what you suppose to see."

-Shitz is coming out never. The fake star studded film for Jay Z and Beyonce, promoting their tour. Not that corny, gotta love Don Cheadle.
Parker (aka Dumbfounded, DFD) "Shatto Park" (Pop-Up Video)
– New single/music video from Korean American rapper Parker (aka Dumbfounded, DFD) titled "Shatto Park",  a s/o to an old hangout spot Parker use to chill at in LA's Korea-Town. The music video pays homage to 90s-early 2000's VH1 music show Pop-Up Video, with little pop up bubbles explaining trivia about Parker's lyrics.
Lyricks "Nolas" (2012)
– "Nolas" is an older track from Virginian Korean American rapper Lyricks, who flows over a Tripmastermonk beat loop, accompanied by Jose Rios on acoustic guitar. Via Knocksteady artist collective. For more music and info on Lyricks head to his website.
-Mixed by DJ Revolution, an all-star line up including Pharoah Monch, Large Professor, Kool G Rap, Royce da 5′ 9," El da Sensei, Guilty Simpson, Rah Digga, Blu and more. Peep the track listing below. [EgroTripLand]
Coalmine Records Presents: Unearthed tracklist: 
1. DJ Revolution – Unearthed (Intro)
2. Pharoahe Monch – Get Down (prod. by M-Phazes): 1:52
3. Bang This (Interlude): 5:25
4. One Dae – Bang This (prod. by Marco Polo): 6:23
5. Revolution's House (Interlude): 10:35
6. Big Noyd, Large Professor, Kool G Rap – Naturally Born (prod. by Ayatollah): 11:43
7. Blu (feat. MeLa Machinko) – Kiss The Sky (prod. by M-Phazes): 16:33
8. Royce da 5'9″, Skillz & Diamond D – One For The Money (prod. by G-Squared): 20:02
9. El da Sensei – Show Stoppa (prod. by DJ Devastate): 23:55
10. Apathy & Celph Titled – School for Scoundrels (prod. by Ayatollah): 27:37
11. Guilty Simpson & Small Professor (feat. DJ Revolution) – On The Run: 30:29
12. Drop 'Em (Intro): 34:12
13. The Rockness Monstah – Drop 'Em (prod. by BeanOne): 35:36
14. Rah Digga (feat. Fashwn & REKS) – Never Back Down (prod. by M-Phazes): 39:22
15. Torae – Real Talk (prod. by Young Cee): 44:53
16. Guilty Simpson & Small Professor (feat. Boldy James & Statik Selektah) – I'm The City: 48:30
17. The Artifacts – Easter (prod. by Khrysis): 53:08
18. Land of the Crooks (Interlude): 56:01
20. Sean Price, Billy Danze & Maffew Ragazino (feat. DJ Babu) – Land of the Crooks (prod. by M-Phazes): 57:28
21. Blu & Nottz (feat. Nitty Scott, MC) – Boyz II Men: 1:01:18
22. Most Confident (Intro): 1:04:59
23. Create & Devastate (feat. Wildchild & MED) – Most Confident: 1:05:39
Whiskey Dorito "Hot Sauce & Malt Liquor"
– Stumbled onto this artist on Soundcloud, Whiskey Dorrito with an experimental beat that has elements of plunderphonics (DJ Shadow, Avalanche, etc), musique concrète, cut up, scratched up vinyl, and avant-garde aesthetics (Christian Marclay). Whiskey Dorrito had this to say about the process of making this track:
I put hot sauce and malt liquor on a record, warped it in the oven, cut it up with an x-acto, then moved the clips around, added a beat and smoked a bunch of weed. hmu
Sway SXSW 2013 Kendrick Lamar & 3DNa'tee freetstyle
@3DNaTee  "Church" (prod. by @XFYLEMUSIC)

– Freestyle by Kendirck Lamar and up and coming New Orleans' rapper 3DNa'tee on the Sway in the Morning show @SXSW 2013. 3DNa'tee promoting the single "Church" at the time of this footage.
Big Culture – Afrotech Mixtape by frtch
– Another cool summer mix from Berlin, Germany's Frtch. It's a mix of "Afrotech", Afrobeat, Downtempo, House, Tribal-House, Tech-House genres.
Here's the tracklist:
Darius Syrossian – Tushpa

Faites Leur La Danse – Boca de Yaruco (Tapesh rmx)

Kevin Yost – Day in Day out

MKTL – WILD KINGDOM (Boddhi Satva's Ancestry Mix)

Boddhi Satva & Ze Pequeno – Stop Jealousy (Culoe de Song Shelt edit)

DJ Fudge – Pedogbepa

DJ Gregory and Gregor Salto – Canoa

Matthias Heilbronn – 5 Bags of Herb (the Healing of the Nation)
Ella Eyre and Joel Compass – Launched at Red Bull Studios – Ep 1
– UK singers Ella Eyre and Joel Compass kick off Red Bull Music's live performance series Launched at Red Bull Studios a few months ago. For more info on the artist featured in this episode got toe Ella Eyre's website and Joel Compass' website.
G-Dragon & Missy Elliot performing "Niliria" @ 2013 K-Con in LA
– Missy Elliot and K-Pop star G-Dragon performed  "Niliria" last year at K-Con in LA. Missy hasn't been putting out any new music since 2005's The Cookbook (with the exception of two leaked tracks, "Triple Threat" and "Ninth Inning"). Rumor has it she's been working on new material. Missy is definitely "On The Scope" for that new album.
–  Stumbled on to this internet artist named Hannah Diamond. Her music is being released by the UK Internet music label PC Music. Her songs have a sugary, bubbly, teeny bop feel, with electronic beats, and elements of 90's pop music. One can imagine this is the sound of Unicorns, rainbows, and Bronies.
The track "A.G. Cook" by Keri Baby ft. Hannah Diamond reminds me of Uffie's "Pop The Glock" (2006).
Hannah Diamond's music may not be everyones cup of tea, but it has the hook factor for some. For more of Hannah Diamond check her twitter.