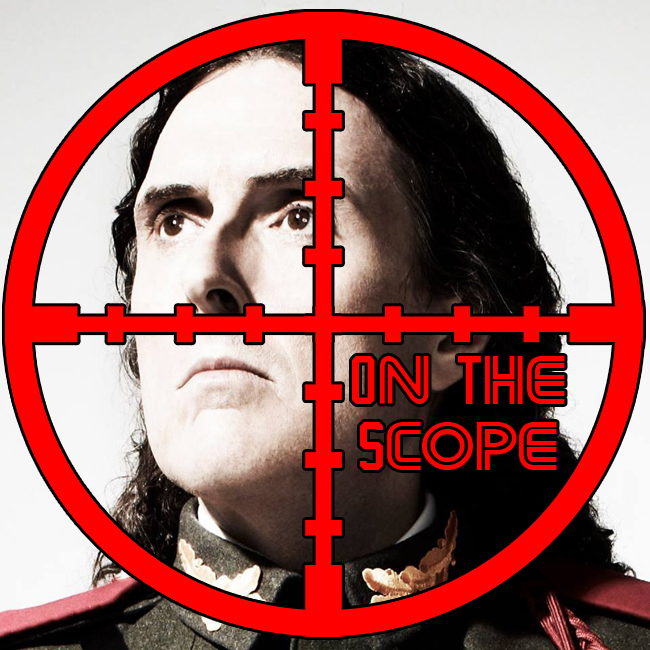 Weird Al Mandatory Fun stream
The master parody music maker Weird Al Yankovic is back with his new album Mandatory Fun. The album cover is a parody of old soviet style propaganda posters (reminiscent of Shepard Fairey's OBEY GIANT designs). On Mandatory Fun Weird Al parodies current hits from 2013-2014 from artists such as Pharrell Williams, Robin Thicke, Iggy Azalea, Lorde and Imagine Dragons, as well as songs imitating the styles of the Pixies, Cat Stevens, Foo Fighters, Crosby, Stills & Nash, and Southern Culture on the Skids. In the 90s, rapper Coolio's hit "Gangsta's Paradise" got parodied by Weird Al in his version "Amish Paradise," Coolio was not happy about the parody but has since reconciled with Weird Al. If you're an artist who gets parodied by Weird Al, considered it a marker that you've made it. Starting with Mandatory Fun's Monday July 14 release Weird Al has been releasing music videos (one a day) on his website, the last video will be released on Monday July 21st. To view the music videos and purchase the album Mandatory Fun go to Wired Al's website.
Coolio ft. L.V. "Gangsta's Paradise" (1995)
Weird Al "Amish Paradise" (1996)
BBC Radio 1 Stories – The Story of Future R&B
– A cool little audio documentary from BBC's Radio 1 Stories on the current "Future R&B" sounds, hosted by Jamz Supernova.
Jamz Supernova takes a look into the exciting and experimental world of Future R&B.

Inspired by 90's culture and fuelled by modern technology, meet the innovative generation of future stars who are transforming R&B.

Jamz meets the Future R&B fleet; @kelelam , @Bondax, @justsza, @fullcrate, influential label @Soulection and @Diplo as well as original R&B superstar, Amerie to examine this progressive new sound's deeply nostalgic root in 90s culture. Plus Jamz captures Amerie's reactions to some of these cutting edge tracks to find out how it feels to have inspired a new wave.
Vuelo Meets Marvin – Lord, Have Mercy, Father, Have Mercy
– Dubbed out mix of Marvin Gaye's "Lord, Have Mercy, Father, Have Mercy" by artist Vuelo.
3D Na'Tee Performs Live In-Studio, Talks Being Self-Made, Repetition In Rap & New Orleans on Sway in the Morning
– Up and coming New Orleans rapper 3D Na'Tee finally gets her in-studio interview on the Sway in the Morning show.
Disclosure "When a Fire Starts to Burn (C2C Remix)"
– Nice scratch friendly remix of Disclosure's "When a Fire Starts to Burn" by C2C.
Mariah Carey "Meteorite" Q-Tip's Version
– "Meteorite" is a track off Mariah Carey's latest album Me. I Am Mariah… The Elusive Chanteuse, co-written and produced by Q-Tip. Here we have a version of "Meteorite" that Q-Tip made that's different from the album version (different arrangement and mix).
Janet Jackson – If (Kaytranada Remix)
– Cool remix of Janet Jackson's "If" from DJ/producer Kaytranada.
Kaytranada "At All" (2013)
– Kaytranada's music video for his track "At All" (2013).
Kaytranada Boiler Room Montreal DJ Set
– Kaytranada's most recent Boiler Room DJ set back in his home country Canada, in the city of Montreal.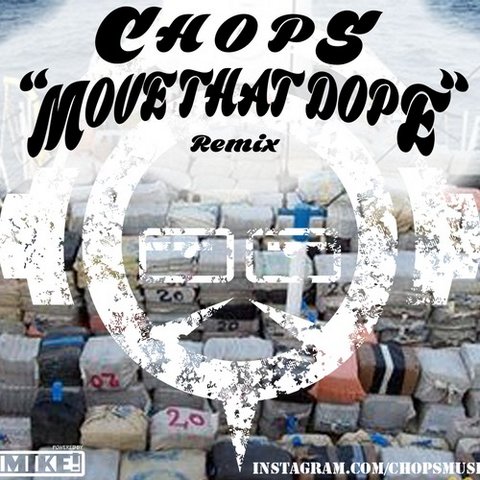 Future ft. Pusha T, Pharrell, Casino "Move That Dope (CHOPS Remix)"
– An ill remix by Phillies' Mountain Brothers' rapper/producer CHOPS @CHOPSmusic of "Move That Dope" by Future ft. Pusha T, Pharrell, Casino. His flip of the hook/chorus gives the track new life.
Beeda Weeda Ft E-40 "Hustla" [Prod. CHOPS]
– Another Chops production, this time for Bay Area artists Beeda Weeda and E-40 on a track called "Hustla" from the album Too Short Presents: Beeda Weeda "Bass Rock Babies" that is coming out August 19, 2014.
Spice X Dj Vadim  "Pon The Bassline"
– An ill dancehall track "Pon The Bassline" by Spice with a remix/re-fix by DJ Vadim.
Major Lazer feat. Chronixx – Where I Come From (Get Free Rhythm)
– "Where I Come From (Get Free Rhythm)" is a reggae/dub/electronic remix from Major Lazer featuring Chronixx from their Lazer Strikes Back Vol. 4 remix album.
Spazzkid Desire (願う)
Spazzkid Promise EP
– Cool, chill beats from L.A. based producer/songwriter Spazzkid who has the album Desire (願う), and a newly released EP Promise.
Spazzkid on his Promise EP:
Right after releasing 'Desire' I became inspired to write a bunch of new music in response to all the affirmation I received from friends and followers and a handful of those songs made it on my forthcoming 'Promise' EP. With the material appearing on 'Promise' I tried to create and explore uptempo, dancefloor ready arrangements structured into pop songs. Coupled with a newfound confidence in singing, I began bringing the vocals to the forefront of my arrangements. Inspiration for the EP came to me via listening to lots of synth heavy music (Rustie, Hudson Mohawke) as well as new school dance music acts like Cashmere Cat and Disclosure. Collaborations with artists I respect and admire has been something I've always pursued throughout my career and for 'Promise' EP I've had the privilege to work with Sarah Bonito, who wrote lyrics and sings on the track 'Truly', and Ryo Baum, who also helped write lyrics for other tracks on 'Promise'. Moving away from samples and embracing the use of synthetic sounds that I created myself helped me maintain my focus for creating a record that I hope makes people dance and sing along while staying true to my previously established sound.
Cassie -"All My Love (Kingdom Edit)"
– A cool edit of Cassie's "All My Love" by L.A. based DJ/producer Kingdom.
The Strokes "Last Night" (2001)
Interpol "PDA" (2002)
TV on the Radio "Staring At The Sun" (2004)
Franz Ferdinand "Take Me Out" (2004)
– Some throwback indie rock tracks from the early to mid 2000's
KM "CTOG"
– "CTOG" (connecting towards obvious gatherings) is a new retro sounding track from a young Queens, NYC rapper named KM. This track reminds me of another track out right now called "Trillmatic" by A$AP Mob featuring Method Man. Both tracks reference older 90s Hip-Hop anthems (visually and lyrically) like Black Moon's "How Many MC's" (the hook is from Boogie Down Productions (KRS-One) "My Philosophy"), The Fugees' "How Many Mics", and Nice & Smooth's "Hip Hop Junkies".
A$AP Mob feat. A$AP Nast & Method Man "Trillmatic"
Black Moon "How Many MC's…" (1993)
Boogie Down Productions "My Philosophy" (1988)
Nice & Smooth "Hip Hop Junkies" (1989)
The Fugees "How Many Mics" (1996)
RetroI$awesome "I Can't Tell"
– "I Can't Tell" is another retro sounding track from New Jersey rapper retroI$awesome. "I Can't Tell" is on some sneaker/fashion head braggadocio tip. 
Nas "Represent" – Official Video
– As Nas' classic album Illmatic turned 20 this year, he has decided to release an official music video for a classic track "Represent" from Illmatic. The video is not set on any NYC corners, or some front stoop, or a hallway of the Queensbridge projects, but contains a montage of an old Sinbad 40 Thieves silent film imagery, old Illmatic era footage, snippets of other Nas music videos over his career, Nas chilling reflecting on where he's been and the Good Life he's currently living.
In celebration of the 20th Anniversary of his seminal debut album Illmatic, Nas held a contest inviting fans to collaborate and produce the official music video for "Represent," an influential track off of the classic release. This is the first video ever made for the track and was shot at the YouTube Space Los Angeles.

Nas' seminal debut album, Illmatic, has been released as a special 20th Anniversary Edition, titled Illmatic XX, available now (http://bit.ly/1kPvp1R). This exclusive collection features several rare remixes, unreleased demos and freestyles to commemorate the anniversary.

Buy this song on iTunes: http://smarturl.it/illmaticxx_itunes?…
Amazon: http://smarturl.it/illmaticxx_amzn
Gavlyn "All Too Well"
Gavlyn Brings The Underground Heat To GGN
– Up and coming L.A. rapper Gavlyn's "All Too Well" is a dark, emo, dealing with the "vapors," introspective track that has been getting a lot of plays on Snoop's GGN's Underground Heat online countdown. Gavlyn joins Snoop on GGN and talks about her music, influences, etc. "All To Well" is off Gavlyn's latest album Modest Confidence.
 Ill Camille feat. Iman Omari "Live It Up"
– "Live It Up" is a chill, groovy, uplifting, soulful, G-Funk track from L.A. rapper Ill Camille.
Rich Kidd "Can I Get A (Bom Bom)" 
– "Can I Get A (Bom Bom)" is a groovy beat, head nod, toe tapping, jazzy piano track by Toronto rapper/producer Rich Kidd. The music video takes place at a house party where Rich Kidd is trying to hook up with a neighborhood shorty.
Azuré ft. LV "Slow Motion"
– "Slow Motion" is another retro style track from Oakland rapper Azuré (HBK Gang affiliated) feat. rapper LV (not to be confused with L.V. on Coolio's "Gangsta's Paradise" from the 90s). Azuré is one half of the duo Azuré & Arnold. [Azuré tumblr]
L.V. Feat. Treach "Throw Your Hands Up" (1996)
– "Throw Your Hands Up" is a throwback G-Funk tune from Coolio's collaborator on "Gangsta's Paradise" rapper/singer L.V. The track samples the bass line from Vaughn Mason and Crew "Bounce, Rock, Skate, Roll" and extrapolates a vocal phrase from Funkadelic's "(Knot Just) Knee Deep".
Vaughn Mason and Crew "Bounce, Rock, Skate, Roll" (1979)
Funkadelic "(Knot Just) Knee Deep" (1979)
Chris Clarke ft. BeatsMe "Beads"
– "Beads" is a funky ode to beaded accessories by LA rapper/producer Chris Clarke featuring BeatsMe (D2s) with a cameo from Dâm-Funk in the video. "Beads" is a track off Chris Clarke's album The Handpicked.
Kali Uchis "What They Say"
Brenton Wood "I Want Love" (1967)
– "What They Say" is a "bad gal" oldies style tune by Virginia/L.A. based Columbian singer Kali Uchis. The track "What They Say" samples an oldies tune from 1960s singer Brenton Wood called "I Want Love." Kali Uchis recently linked up with rapper Tyler the Creator on a track called "Aunt Wang Syrup Theme". [Kali Uchis' Fader interview] [Kali Uchis' Soundcloud]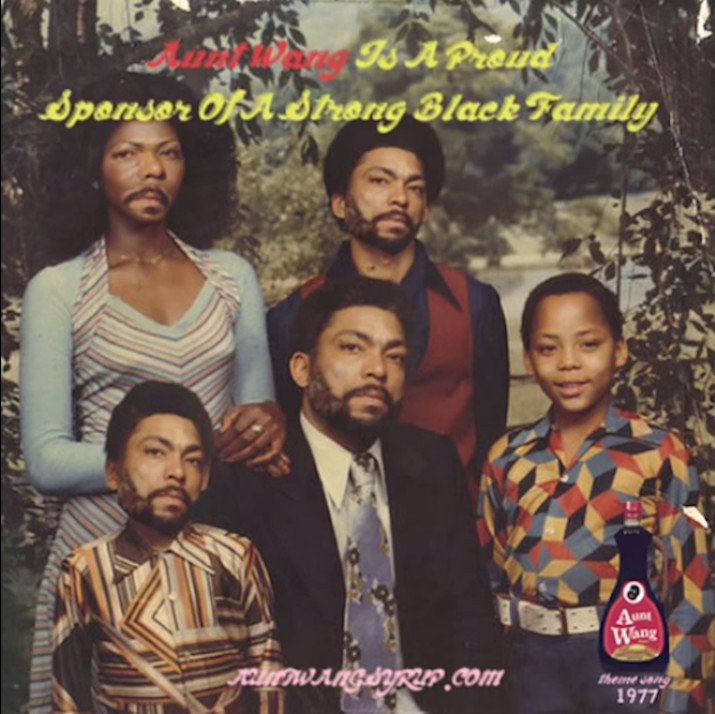 Tyler, The Creator ft. Kali Uchis "Aunt Wang Syrup Theme Song"
Smokey Robinson & The Miracles "The Tears Of A Clown"(1970)
– "Tears of a Clown" is the 1970 Motown hit by Smokey Robinson and The Miracles, an oldies classic. This song could possibly be one of many inspirations for all those sad/happy clown tattoos and clown characters in west coast Chicano/Latin artwork.
Gene Chandler "Duke of Earl" (1962)
– "Duke of Earl" is another oldies classic and lowrider anthem by singer Gene Chandler.
The Persuaders "Thin Line between Love & Hate" (1971) on Soul Train
– "Thin Line Between Love and Hate" is the 1971 hit Soul/R&B tune by The Persuaders. The video above is of The Persuaders performing "Thin Line Between Love and Hate" on Soul Train. The song has an oldies feel to it, definitely a choice tune. Can you dig it?