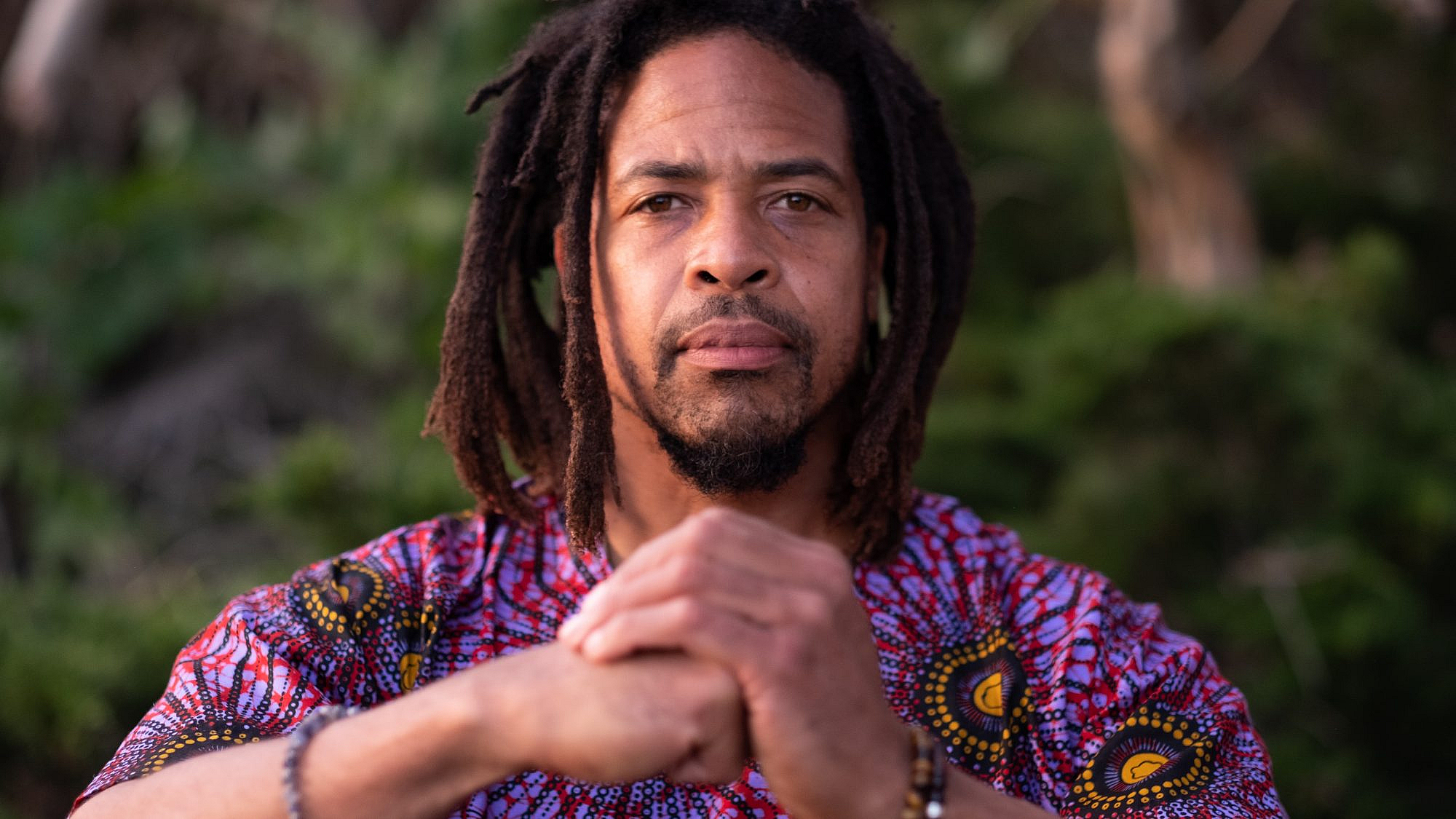 Released at the tail-end of 2018, there is much to revisit on Ritual Mystik, Zion I's album of deep-soul bangers.
Unfairly aligned with the West Coast's hyphy movement, Zion I, in fact, has practiced a far more poised discipline in his work. Sourcing from material like the I Ching and philosophies like Sufism and Taoism, the LA-based rapper has explored his fair share of life's more arcane matters in his proliferating rhymes. Best-known for his work with producer AmpLive for the larger part of his career, Zion I has, in recent years, been foraging the sonic landscapes alone with intrepid stride. His impressive solo outing, Ritual Mystik, embodies the breadth of his axioms in a mass of bass-shuddering grooves.
Possessing a timbre that agilely bends his rhymes into composite patterns, Zion I works a heavy tension with his buoyant tenor; his poems are a salvo of rhythms with such breathless ardor, you have to listen twice to catch the flit of their semantics. Released at the tail-end of 2018, Ritual Mystik rustled but barely with listeners. There is much to revisit here in these nine throbbing bangers of soul-deep stanzas.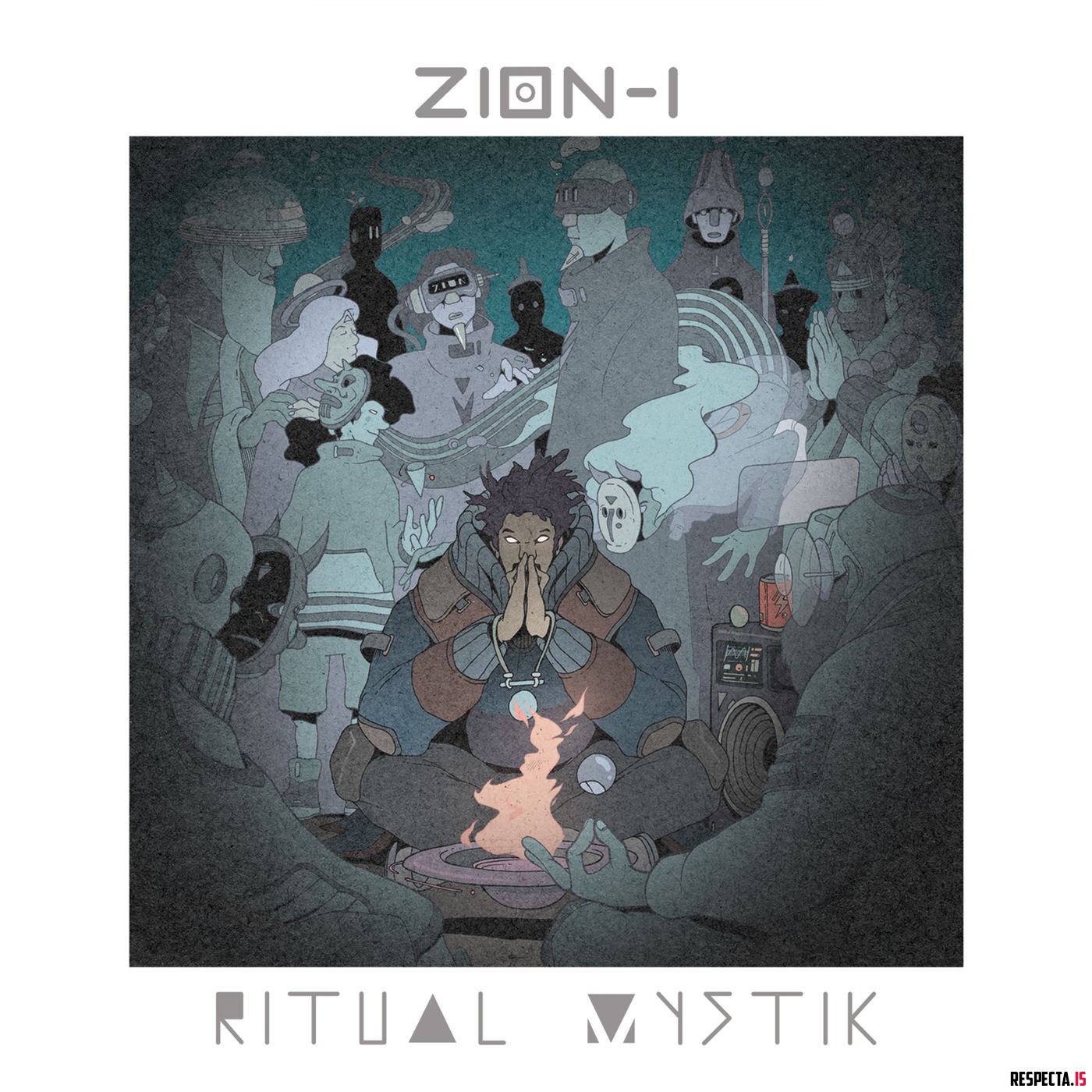 Zion I first gave the album some push with the single "Calm Down". A weighty meditation of moral sublimation and panic, "Calm Down" is the coalescence of the rapper's Zen musings and the blast of downtempo hip-hop; gongs echo airily within the contained walls of the fortifying boom. Many of the numbers on the album profit from the less-is-more approach, such as the minimal but heavy "Bluenile" and "Satisfaction"; bare beats beneath spare slips of melody. That minimalist design is at times only complicated by the supplement of a few more percussive layers; the rumbling shuffles of "Wanted" threaten to surge into polyrhythmic drive, looming in the backdrop with pressurized menace.
In fact, much of Ritual Mystik is a stripped-down product of just voice and beats and Zion I gets much mileage from a style so lean; much of the album's power lies in its so-spare-it's-barely-there approach. What is left, once the grooves have been hollowed of any superfluous production, is a sibylline atmosphere that hangs eerily over the proceedings like a spiritual shroud. Indeed, the mystic airs of which the rapper conjures and cogitates within lift these grooves to pleasantly enlightened heights.
Zion I speaks about creating Ritual Mystik, being robbed on the set of a music video, and the arts – both music and martial.
***
Zion I was originally a duo with you and AmpLive. Ritual Mystik will be the second project in which he is not involved. Can you discuss what working on Ritual Mystik was like without AmpLive? How do you think the dynamics on this album have changed with primarily you being the face and captain of the project?

Working on projects without AmpLive as producer is a totally different process then it was back in the day. Instead of hearing the production from the ground up, now I generally receive nearly polished tracks and then go in and do some post-production with musicians or vocalists to finish it up. The dynamics have changed because it's really personal to who I am now. Before I was hovering in the middle and compromising to be a team player. At times, it takes me longer now because I want to listen to things over and over so that I can be sure I am delivering quality material.
What I notice about Ritual Mystik is that it has a sort of Eastern vibe in the atmosphere of the sound. There is a sort of Zen meditative musical influence to it. Could you please elaborate on your involvement in Zen philosophical beliefs? I feel you've been strongly influenced by many Eastern practices, like Buddhism, Zen, martial arts, Sufism, etc.

That's an interesting perspective in terms of perceiving an Eastern vibe. I am deeply involved in qigong as my companion centering practice alongside meditation. I've always been drawn to Eastern philosophy, as what I appreciate about it is its focus on practice, instead of intellectualizing everything. I have sampled Buddhism, Sufism, and yoga primarily, but I would say that my strongest influences come from Taoism, since it is so strongly linked to tai qi and qigong. I am seeking to create music that resonates with reflection and contemplation, so I'm sure all the things I'm learning are informing the music.
Like much of the music you've made in the past, Ritual Mystik emphasizes extremes; bass-heavy beats and airy, atmospheric melodies. It's a very focused and seamless album that features collaborations with a number of artists. What kind of sound in particular were you going for when you went into the studio to record this album?

I started out with a goal of having all these bangers. But as I progressed and started combing through my files, I discovered different songs that were catching my attention. "Abyssinian" (feat Blu and Oddisee), for instance. That song was sitting around for years before I finally got the features and cleaned it up. My intention was to put out music that matched all the twists and turns that I'm currently experiencing. I wanted to touch on the techniques and mindsets I am using to traverse the challenges in my life.
I'm interested in a lot of the visuals on Ritual Mystik. A lot of Zion I's albums have a certain visual concept. But I feel that your visuals on this album have a direct correlation to the sound of the overall album. What was your visual conception for Ritual Mystik?
Yeah, my man Dirty Robot did an incredible job of bringing the concept to life. I am a fan of his work and just reached out directly on Instagram. We discussed the concept over the course of a few weeks, and the title switched as a result. When I landed on Ritual Mystik, he got juiced. I talked about having me as a character meditating in the midst of ancestors and he just took that and ran. I wanted to work with him because I could tell that his work would match the tone of the record.
I think your vocal delivery has changed considerably on this album; on previous Zion I albums, you rapped hard and heavy, often speeding your delivery to get as much language into each bar. But on Ritual Mystik, your delivery is a bit more circumspect, a little more strategically placed and spaced. Can you discuss your lyricism on this particular album?
Yes, I've definitely tried to ease back on jumbling space and rapping over the music. These days I am more interested in complementing the music and creating more syncopation with my bars. The aim is to create funky phrases that deliver content without feeling forced or cumbersome.
How would you describe the overall message and theme of Ritual Mystik?
Ritual Mystik is about channeling the creative forces of hip-hop to tap into spiritually and heal one's self. That's basically all I was doing this entire album. I've been dealing with a lot personally, and I welcomed this album as a way to deal with the struggle in an uplifting and productive manner. That's what hip-hop's always been for me – a method to psychoanalyze myself and express my feelings.
The album's leading single is "Calm Down". You filmed an official video for the single. There is a lot going on in the music video. Can you explain what it is about, what you are trying to communicate in the video?
That video started one way and ended another. We had a similar plot on the first run, but midway through shooting on the first day we were robbed at gunpoint for the camera we were shooting on. We felt violated, but decided to do our best to turn it into a positive. We launched a successful GoFundMe campaign which allowed us to cover the deductible on the camera and to finish shooting. After the robbery, we wanted it to reflect more of the hungry feeling that is felt in the streets. Our aim was to metaphorically showcase the way the system hunts people of color in the name of government, politics, religion or whatever the current situation dictates. The idea being if we stick together and care for our own, we can weather any storm.
If you tour this album, how do you plan on presenting your live shows? Will you have a full live band set-up?
I've been touring this album with a DJ. I've taken it back to the rawness. Just an emcee and a DJ. For me, it is intimate and emotive and suits the album.
What other projects do you have in the works, either with Zion I or anything outside of music?
I have another Zion I album that I'm working on, in addition to the Ton A Sound project with Deuce Eclipse and Vinroc, which is a reggae fusion vibe. I'm also looking forward to finishing the ZGE (Zion I, Grouch & Eligh) album eventually.
I could be wrong about this, but I believe you are practiced in some form of martial arts? If so, in what ways do you think martial arts and music have a connection?
Yes, man! I've been studying tai qi and qigong for the past nine years. I practice three to five times a week in the morning, after I drop my son off at school. It provides me with relaxation, peace and a clearer mind by which to approach creation. For me, martial arts are about discipline and self-discovery. The same tenets are required to sustain a music career. I feel lucky that I've been gifted all of these practices that help me to ground myself.
Imran Khan is a writer from Canada. He has written for Inside Entertainment and the Toronto Quarterly. He studied in the Creative Writing continuing studies program at the University of Toronto and is a Contributing Editor for PopMatters.