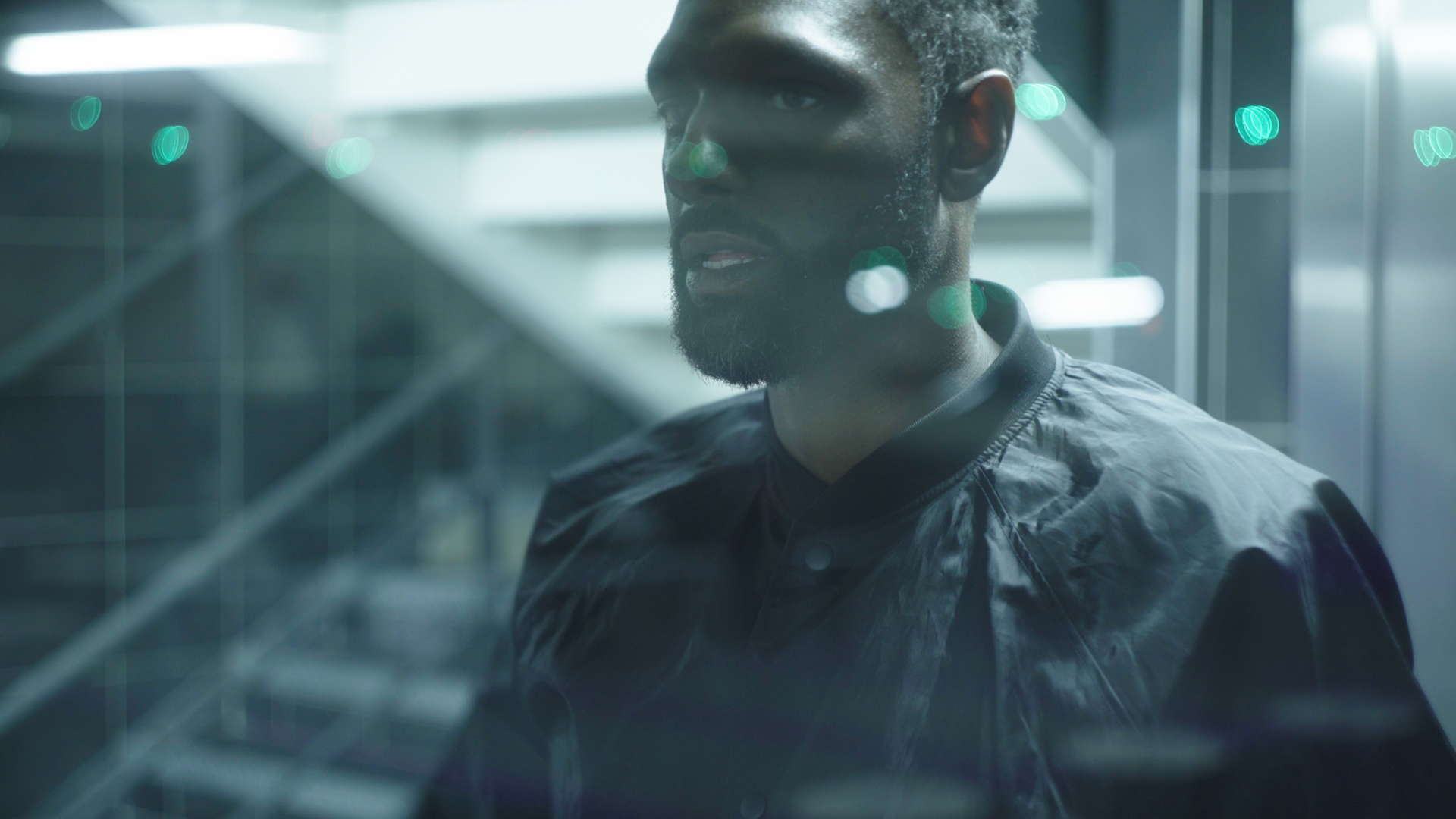 "We were totally blind sided by the first attacks," rapper and producer M.Sayyid said about the January 2015 Paris terror attacks. For his Parisian wife, him and his 14-year-old daughter moved to Paris in 2013. "It was ambitious," he said. He was living in the French Capitol, out of his New York, Yonkers element. "I felt really uncomfortable not being in control." The second wave of horror would happen in November of that same year, surpassing what was already thought to be unthinkable. As ¼ of the heavily influential rap quartet, Anti-Pop Consortium, Sayyid was going through an extreme existential reboot, one that would help produce his 2016 solo effort, Error Tape 1. "Imagine that everyday, everything you do is wrong," he said.
The record is full of Sayyid's elastic flows wrapping around pulsating anxiety-laden beats. Abrupt endings blast, dissipating built-up tension. The terror attacks happened blocks away from his crib and in the surrounding areas. The January killings were three days of gun blasts, explosions, and screams heard an ear shot away. The seedlings of war seemed like they were trying to sprout limbs. Twelve people were killed at the office of the satirical magazine, Charlie Hebdo, including a police officer shot in the head at close range. Another was murdered at a traffic stop. Four hostages and three gunmen were slain in a blazing firefight at a kosher deli. "The vibes were weird," Sayyid said.
His computer had died. For the first two years he was musically lost. Him and his band mates went their own separate ways. Nobody was in communication. Sayyid was isolated, jobless, didn't know the language, the culture, or even how to do laundry, "Here, the clothes cycle is not hot warm cold. Here, the clothes cycle is many different temperatures. You can burn your clothes just by putting them in the washing machine. They come out tiny. They come out burnt." He was like a newborn baby. "It was definitely a culture shock, but I was trying to basically pick up some of the pieces of my life that had kind of fallen apart in America…remarry and restart my life in a different context, in Paris."
At the turn of the century, him and his Anti-Pop brothers tried to gut the threads that sewed the seams of hip-hop's corporate straightjacket. They made sound sculptures for time travelers, art rap for blacktop. The band, comprised of Sayyid, Beans, High Priest, and Earl Blaize met at the legendary Nuyorican Poets Cafe in 1997. Each member had a totally different musical and artistic perspective. They were "listening to experimental music and valued experimentation from Yoko Ono to Alice Coltrane to John Cage… That's what we valued individually and collectively." Part of M. Sayyid's background involved coming out of the art gallery scene, having worked with Mark Pauline's Survival Research Laboratories, putting together mechanical instillations that were far ahead of their time. APC's "forward-thinking" output sort of made them musical orphans. Record labels didn't know what to do with them. Even among their underground peers like Company Flow and The Juggaknots, APC's synthetic soulful aesthetic was like an echo heard from an adjacent dimension. Sayyid called it "punk black electro rap."
Their music aged like a Phillip K Dick novel, but because of creative differences, they would break up and reunite through out the years. Crewmember Beans pursued a solo career. Sayyid and fellow APC member High Priest formed Airborne Audio. Their nominal debut record, Good Fortune (2005) fell somewhat short of their schizophrenic mixtape, Close Encounters. In 2008, when APC regrouped for Fluorescent Black (2009), technology hadn't enslaved mankind, but screens were becoming the sweet before the poison. APC's take on man battling robots was from a retrospective lens with updated software. The times were finally catching up to them. On Black, Sayyid's solo joint, "Born Electric" epitomized the expanding and contracting dynamic of silicone's takeover. He said he got the idea from David Bowie's "Life On Mars." Through Black, APC showed that they still had a gift for conjuring mechanical apparitions housed in humans. The record reviews were mostly positive, but according Sayyid, there won't be another APC record. "The last album was a miracle," he said. "We did that in the middle of the biggest recession since the [19]20's… and I don't think there needs to be another APC record." He said that through time, their work will speak for itself. "I will say that the APC mentality is inside me every time I go into the studio. [APC is] the university."
Three days after the January terror attacks, a rally was held to commemorate the victims and march against terrorism. "On that same day, my dad sent me a brand new laptop," Sayyid said. In an act of solidarity, over a million people amassed in Paris. The French government said it was the largest gathering in their history. The protest was "10 blocks from where I'm standing from where I live. I received my laptop and I began to move forward…. For some reason I just didn't give up. I had nothing else, I was just like 'Yo, just keep going.'" He got away from the MPC and started working with some new software. "[Making music] started to feel better." The joints was coming. Then, at the end of 2015, a series of terror attacks unfolded on the same night. Three suicide bombers blew themselves up at the State de France stadium. Gunmen were shooting semi-automatic rifles, killing people inside clubs and outside cafes. Some thought the pop sounds were firecrackers.
At the restaurant Le Comptoir Voltaire on the Boulevard Voltaire, a man blew himself up. "Again 10 or 11 blocks from where I live," Sayyid said. "It was Friday the 13th." Down the street, Eagles of Death Metal, a California rock band, was playing a sold out show at the 1,500-seat Bataclan concert hall. Three gunmen with assault rifles rushed into the venue and started shooting at the crowd. 130 people were killed. Sayyid kept recording. "I had met a guy who I was able to just vibe off of with the joints [songs] and he was recording me and it was just better. And the joints was just better. And then I ran into CX [Kidtronik]. He gave me an instrumental." The following year, Sayyid was making beats, writing, and recording everyday. Out of that emerged Error Tape 1, his debut solo project.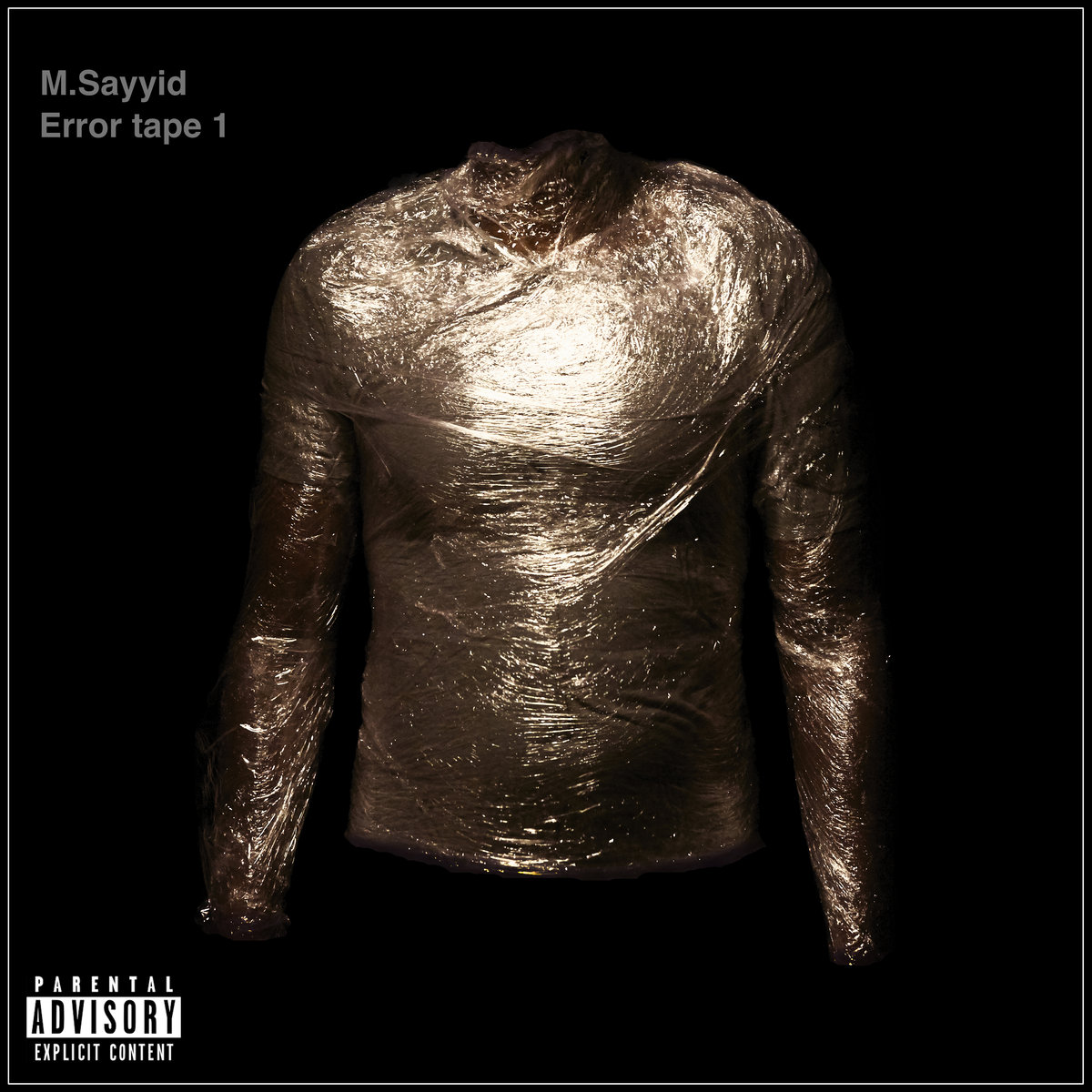 Simultaneously he was also contributing music and playing a role in the French TV mini series, Aurore, which airs next year. The film is about a girl witnessing her brother's murder. Years later, her and the killer meet again. Starring French actress Elodie Bouchez, Sayyid had never acted before, nor did he have an acting coach. The director, Laetitia Masson heard Sayyid was in Paris and wanted him for the part. "I was like, 'well I don't act, but I'll come through and talk,'" he said. The director sold him on the story. His character Leonard Bloom parallels some of Sayyid's life. "The role was kind of nontraditional. For French cinema to even have a black American on scream was nontraditional." The script was mostly in French. "I had to dig deep," he said. Though he enjoyed working on the film, it was like an out of body experience, "especially when I saw the check."
Three point five years after crash landing into The City Of Lights, Sayyid's French is almost fluent. His daughter graduated high school in Paris. His wife gave birth to a baby boy. "I'm working on Error Tape 2 right now," he said. At the moment he's doing spot dates while plotting a tour. Hopefully he comes to Tokyo.
Listen to Error Tape 1 below.