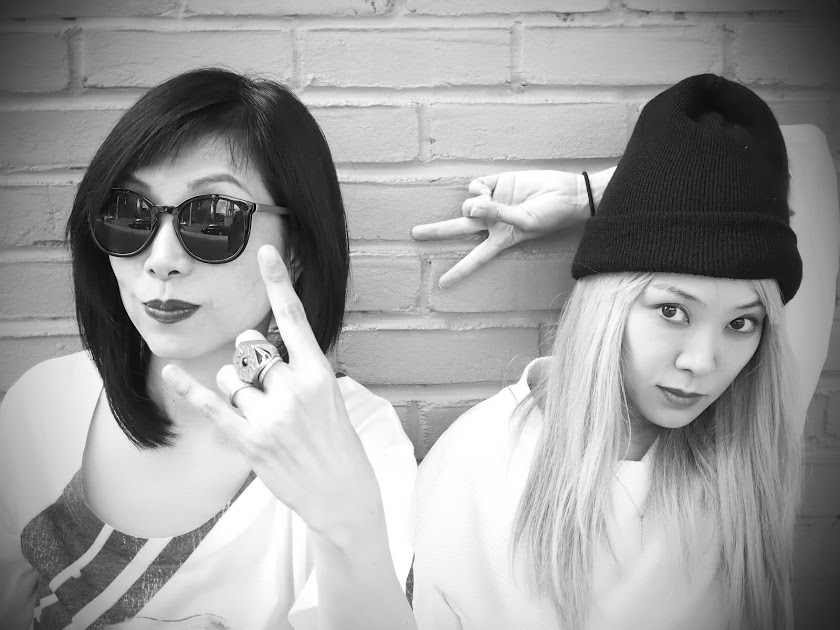 90's throwback trivia: Remember Cibo Matto, a duo of Japanese women expats in NYC from the mid 90s, playing Shibuya-kei, trip hop, indie pop rock, ambient, bossa nova, and acid jazz? They had songs, and performances on shows like Buffy The Vampire Slayer, and in movies like Half-Baked. Sean Lennon was briefly a former member of the band. They've collaborated with The Beastie Boys and contributed to The Beastie's now defunct record label Grand Royal. With two albums out: Viva! La Woman (1996) and Stereo ★ Type A (1999), before a breakup/hiatus, they are now back with a new music video, and a new album, Hotel Valentine slated for a February 14, 2014 release date.
Buffy The Vampire Slayer: Season 2 Episode 1 "When She Was Bad". Cibo Mato performs their hit "Sugar Water" and two other songs (Sean Lennon performs with them, subsequently joins the band).
Cibo Matto hit "Sugar Water" music video
Cibo Matto "Birthday Cake"
Cibo Matto "Know Your Chicken" music video
Cibo Matto "Working for Vacation".
http://www.youtube.com/watch?v=WlYlBDbb0VQ
Cibo Matto "Sci-Fi Wasabi"

Cibo Matto "Moonchild"
Sean Lennon "Home" (Cibo Matto's Miho Hatori & Yuka Honda make cameos towards the end of this Spike Jonze directed music video)
NEW Cibo Matto "MFN" with special guest Reggie Watts (Warning: Flashing Visuals)