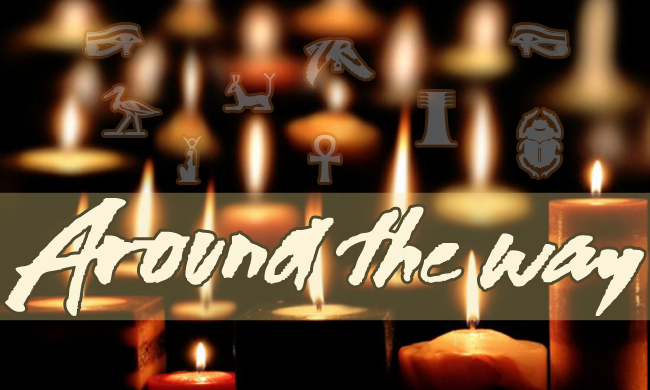 Democracy Now August 15, 2014 headlines [Democracy Now]
Democracy Now – The killing of Michael Brown: Missouri police shooting of unarmed black teen sparks days of protests (8-12-2014)
Standoff in Ferguson, a New York Times short online documentary
Meet 4 other unarmed black men killed by US police in recent weeks. [Mother Jones]
Here are ways to help people in Ferguson. [Buzzfeed]
Men Without a Country: Mike Brown, Trayvon Martin, My Father and Me – I can pretend to belong here better than Trayvon and Mike Brown were ever given the chance to. But however hard I try, however well they treat me, I know this is not my country. – Arthur Chu [The Daily Beast]
Oakland Police, Israel, and the Upcoming Urban Shield Conference. [Fireworks]
The Militarization of U.S. Police: Finally dragged into the light by the horrors of Ferguson. [The Intercept]
War Zone In Ferguson: How Billions In Military Weapons Ended Up In The Hands Of Local Police – Ferguson, Mo., is one of many American cities that has received battle gear from the federal government. The program was started to counter drug activity but critics say it encourages police officers to adopt a "warrior mentality." [Buzzfeed]
Social Psychologists discuss how militarizing Police can increase violence and aggression. [NY Mag]
J Cole "Be Free"
Rest in Peace to Michael Brown and to every young black man murdered in America, whether by the hands of white or black. I pray that one day the world will be filled with peace and rid of injustice. Only then will we all Be Free – J Cole
Kansas City cop has dance-off with kids. [Yahoo]
Whole new vibe at today's Ferguson protest. And by vibe we mean less tanks, guns, tear gas. [BoingBoing]
Police announce name of officer who fatally shot Brown. [Buzzfeed]
Nina Simone "Mississippi Goddam" Holland 1967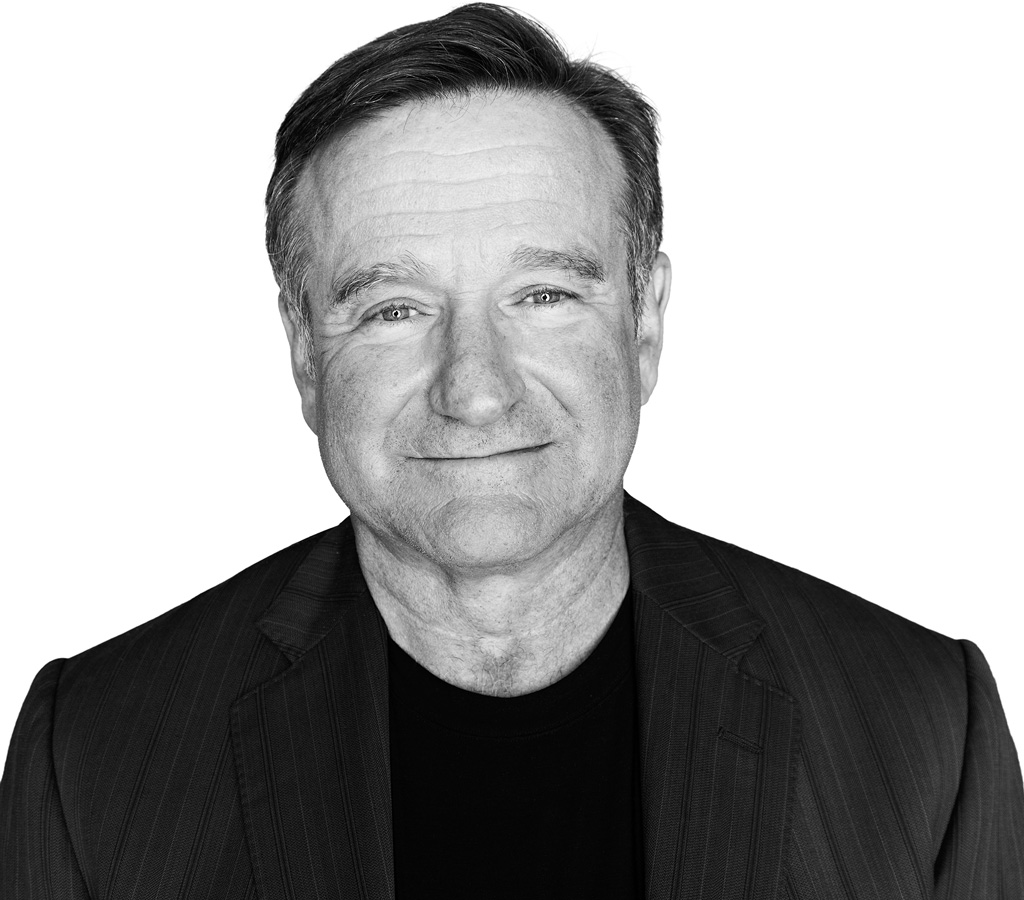 The great, award-winning comedian/actor/humanitarian Robin Williams passed away (suicide) on Monday August 11th 2014. At the time he was battling depression and in the early stages of Parkinson's disease. An assistant found him at his home in Tiburon, California. He was 63 years old.
May his work continue to bring laughter, joy, inspiration and an understanding of the human condition. Thank you for the laughter and life lessons Mr. Williams, you will be missed. RIP [NY Times] [LA Times] [NPR][Newsweek][Time][Buzzfeed]
Robin Williams' Family Speaks Out: "The World Will Never Be The Same Without Him" – The late actor's three adult children and ex-wife Marsha Garces remembered the actor on Tuesday as a gentle, kind, and generous man. [Buzzfeed]
Robin Williams had been diagnosed with Parkinson's disease prior to his death. [Buzzfeed]
Robin Williams last pictured at San Francisco art gallery with wife Susan Schneider before suicide. [NY Daily News]
Questlove on Robin Williams: "Ain't no way this old white dude knows my entire history and discography!" [Salon]
Jimmy Fallon Pays Tribute to Robin Williams
Conan Remembers Robin Williams, The Best Talk Show Guest In The World
Robin Williams' cameo on the TV show Friends. [Buzzfeed]
5 of Robin Williams stand up specials streamed. [Vulture] Some more standup material from Robin Williams.
Robin Williams' Hardest Performance To Watch Now – The late actor and comedian may never have been better and sadder than in the dark comedy World's Greatest Dad. [Buzzfeed]
Robin Williams memorialize in street art. [Animal NY]
Photographer photographs two mimes in 1974, only realizes 35 years later that one was Robin Williams. [PetaPixel]
25 Life Lessons We Learned From Robin Williams Characters – You'll always be our captain, Mr. Keating. [Buzzfeed]
Robin Williams at Richard Pryor's roast (1977)
Inside The Actors Studio with Robin Williams 6-10-2001
Robin Williams open micing in San Francisco 2012 at Dirty Trix
Award-winning, legendary actress Lauren Bacall passed away on Tuesday August 12, 2014 at the age of 89 due to a stroke. [Hollywood Reporter][LA Times][WSJ][NY Times]
15 Memorable Lauren Bacall Quotes: 'Stardom Isn't a Profession; It's an Accident'. [Parade]
The look and the legend of Lauren Bacall. [Buzzfeed]
In acting and in life, Lauren Bacall 'loved the idea of adventure'. [NPR]
Fashion world pays tribute to the late Lauren Bacall. [Boston]
Full Coverage – Lauren Bacall – 1924-2014. [LA Times]
Watch Lauren Bacall's 1944 cinema debut free online. [BoingBoing]
Charlie Rose and Lauren Bacall Interview (1994)
Mark Cousins' Scene By Scene – Lauren Bacall (2000)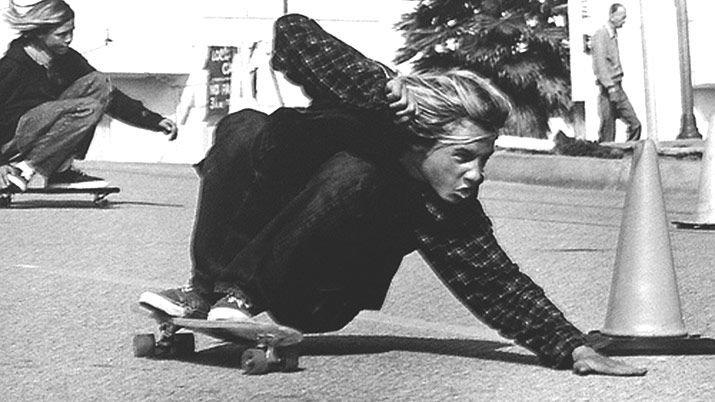 Legendary skateboarder Jay Adams is dead At 53. [Buzzfeed] [ABC][LA Weekly][ESPN][LA Times]
Dogtown and Z-Boys (2001)
Remembering Barbara McNair: Forgotten Motown artist and groundbreaking black entertainer. [Dangerous Minds]
What Hurt Feelings: The Untold Story Of The 31-Year Battle Over "Flashdance" – The dancers and photographer who inspired one of the biggest pop culture touchstones of a generation have gone most of their lives unable to publicly talk about the credit they think they deserve. Until now. [Buzzfeed]
Wild Style Breaks: The untold story. [RBMA]
Makonnen explains the Drake remix of his track "Club Going Up On A Tuesday". [Noisey]
Listening In The Abyss: The Lasting Legacy Of The "Garden State" Soundtrack – On the occasion of its 10th anniversary, and a long overdue release on vinyl, how one soundtrack kicked off the indie revolution and predicted the way we listen now. [Buzzfeed]
A brief foray into Japanese Psych music. [Night Pong]
Serato Live Q&A Hosted by DJcity – August 7th, 2014
Earlier this week, Serato's Sam Stokes, Nick Maclaren and Matt Perry took part in an unprecedented live Q&A at DJcity which addressed questions from DJs about the company's current software and future plans. Those who missed it can now watch the entire 60 minute session which was hosted by Crisco Kidd and DJ Dainjazone, and featured performances by DJ Dynamix, Kutcorners, and MikiWAR.
DJ A-Trak on taking risk as a DJ:
There's a lot of talk lately about what DJing is becoming. I've seen it evolve a lot over the years. I started DJing when I was 13, scratching vinyl and playing strictly hip hop, winning championships. The DMC judges thought I was pretty good at it, but think my definition was narrow back then. I remember when my aunts and uncles found out I was a DJ they assumed I was the guy talking on the radio. So to define who we were, we called ourselves turntablists. We wanted legitimacy. As I grew up I got into more sides of the craft. Party-rocking and mastering different musical genres. In the early 2000's I was Serato's very first endorsee. I remember talking to Jazzy Jeff and AM about Serato: was it stable enough? We also had to convert all our music. DJing was becoming digital. Then Kanye hired me to tour with him, because he learned how to perform from Common and Kweli who had real DJs too – shout out to Dummy & Ruckus. We went on an Usher tour and Kanye wanted me to bust solos. My routines were too specialized so I had to make new ones that this new audience would understand. I started seeing the bigger picture. Then I got into electronic music. I remember seeing Mehdi, Boys Noize, Feadz playing on CDJs and thinking: these guys are turntablists too. Surkin was the first guy I saw DJ on Ableton in a way that felt like true DJing too. Now there's a whole new cast in electronic music, and it's still exciting to me. I've seen a lot of fads come and go over the years. And I don't think my way of DJing is the only way. I wish I could also play like Carl Cox and DJ Harvey too. But I have my style and it's my passion. I love standing for something that means something, as Pharcyde would say. When you come to my show you know you'll see me cut. And take risks. DJing is about taking risks. I represent #RealDJing #YouKnowTheDifference

via A-Trak IG
About that Serato DJ DVS expansion pack. [DJ Worx]
Akai Pro AMX and AFX — bringing Serato to producers. [DJ Worx]
POLL: Controllers and DVS — real or perceived need? [DJ Worx]
Search at San Jose
– Above is an old promotional film from IBM about their development of an early hard drive model.
An IBM promotional filmstrip which examines the development of the first hard disk storage unit between 1952 and 1956. ca 1956-1957.
Where We Came From, State by State – We charted how Americans have moved between states since 1900. See how your state has changed. [NY Times]
15 awesome 19th century street gang names. [Mental Floss]
Talking stamps: Tiny vinyl record postage stamps that were playable, 1972. [Dangerous Minds]
Paul McCartney at Candlestick Park, SF final concert review: Fine farewell – if you could get there. [SF Gate]
Blank slate: Hundreds of White Albums take up residence in Liverpool art gallery. [Dangerous Minds]
Led Zeppelin Played Here trailer
– The director of 1986 cult classic documentary Heavy Metal Parking Lot Jeff Krulik is back with a new documentary about Led Zeppelin and a community center that they supposedly may have played at in 1968 called Led Zeppelin Played Here.
MoMA and Warhol Museum to digitize all of Warhol's films and videos. [Dangerous Minds]
The (almost) unknown art of Miles Davis. [Dangerous Minds]
Documentary of over fifty prolific artists. [BoingBoing]
Time to give prog rock's artist-in-residence Roger Dean his due. [Dangerous Minds]
What's Prog? Steven and Wayne of the Electric Würms talk about Prog Rock
The Big Lebowski visits the Little Lebowski
NES Style "Twin Peaks" Intro
The Birth of Captain Murphy – Adult Swim
– Above we have an Adult Swim short depicting the origin story of Flying Lotus' alter-ego rapper Captain Murphy.