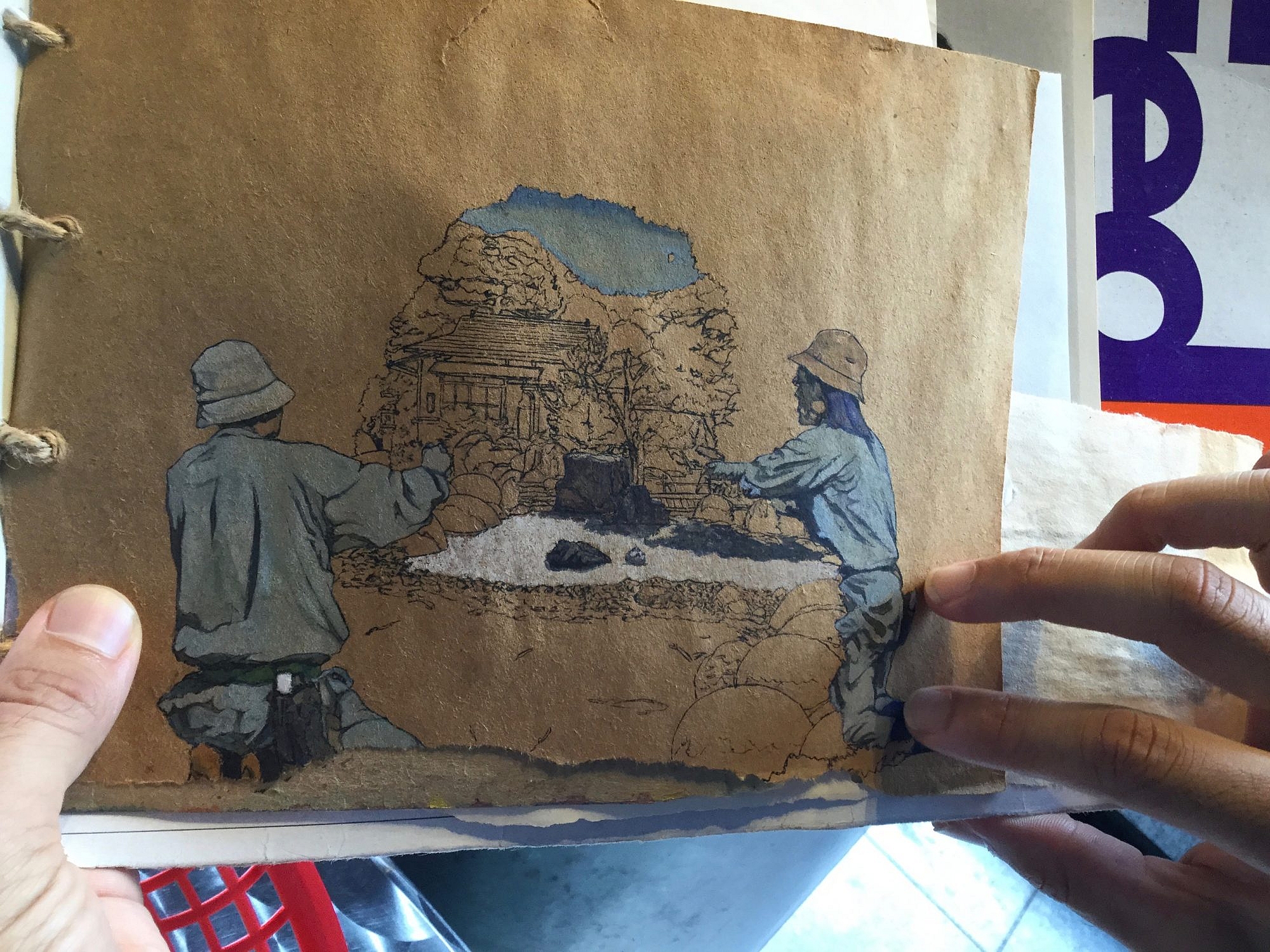 I was incredibly fortunate enough to kick it with one of my favorite artists in the world, Yasushi Matsui aka Noa-. Years ago in San Francisco, CA, I met him through mutual friends. At Space Gallery (RIP) in SF's Tenderloin, Matsui was a member of the first incarnation of TMG when it was a showcase of writers and artists. On wood panel clamped to an easal, Matsui came through and got busy with artists Aaron Lawrence and Nolan Yelonek.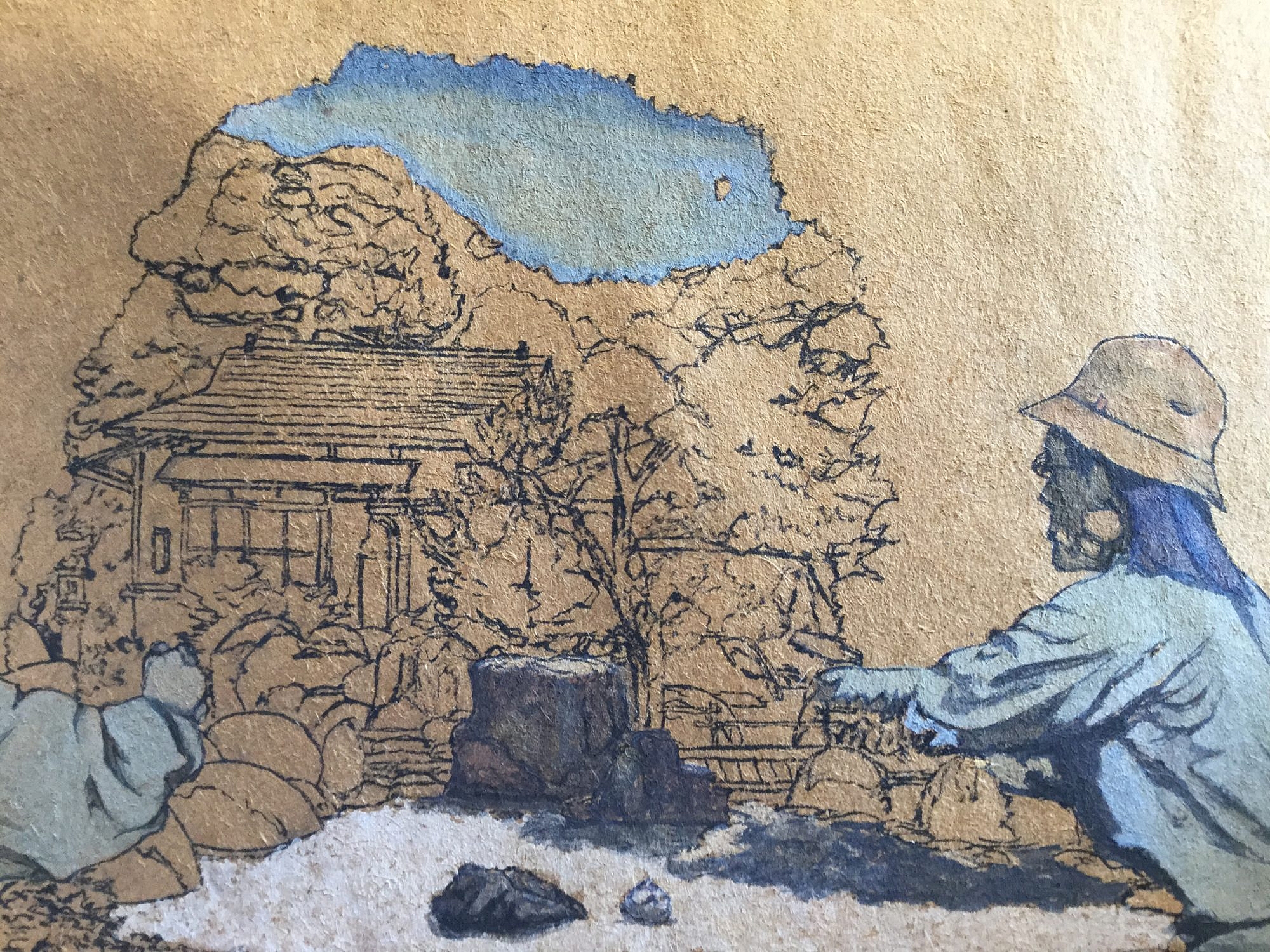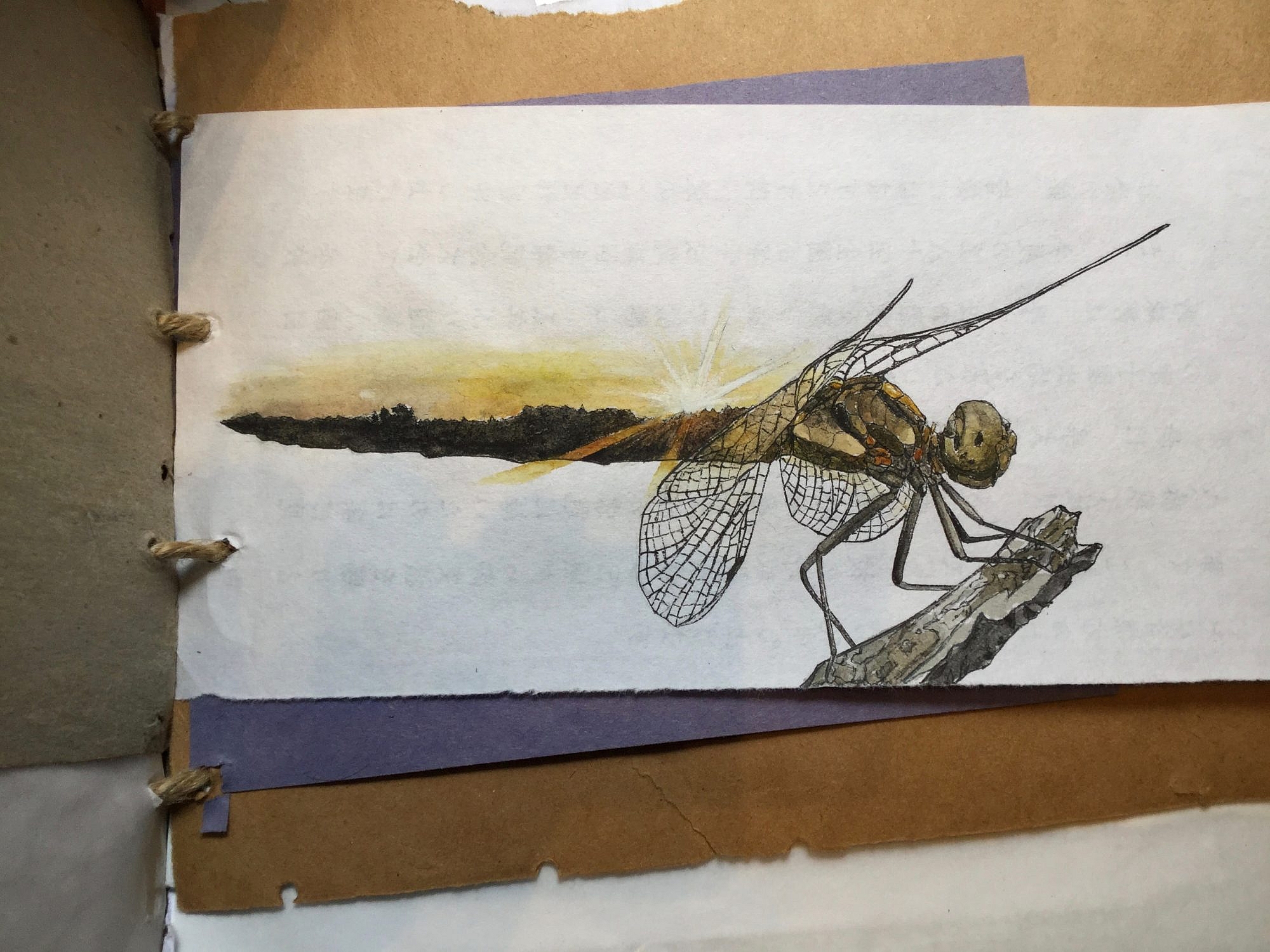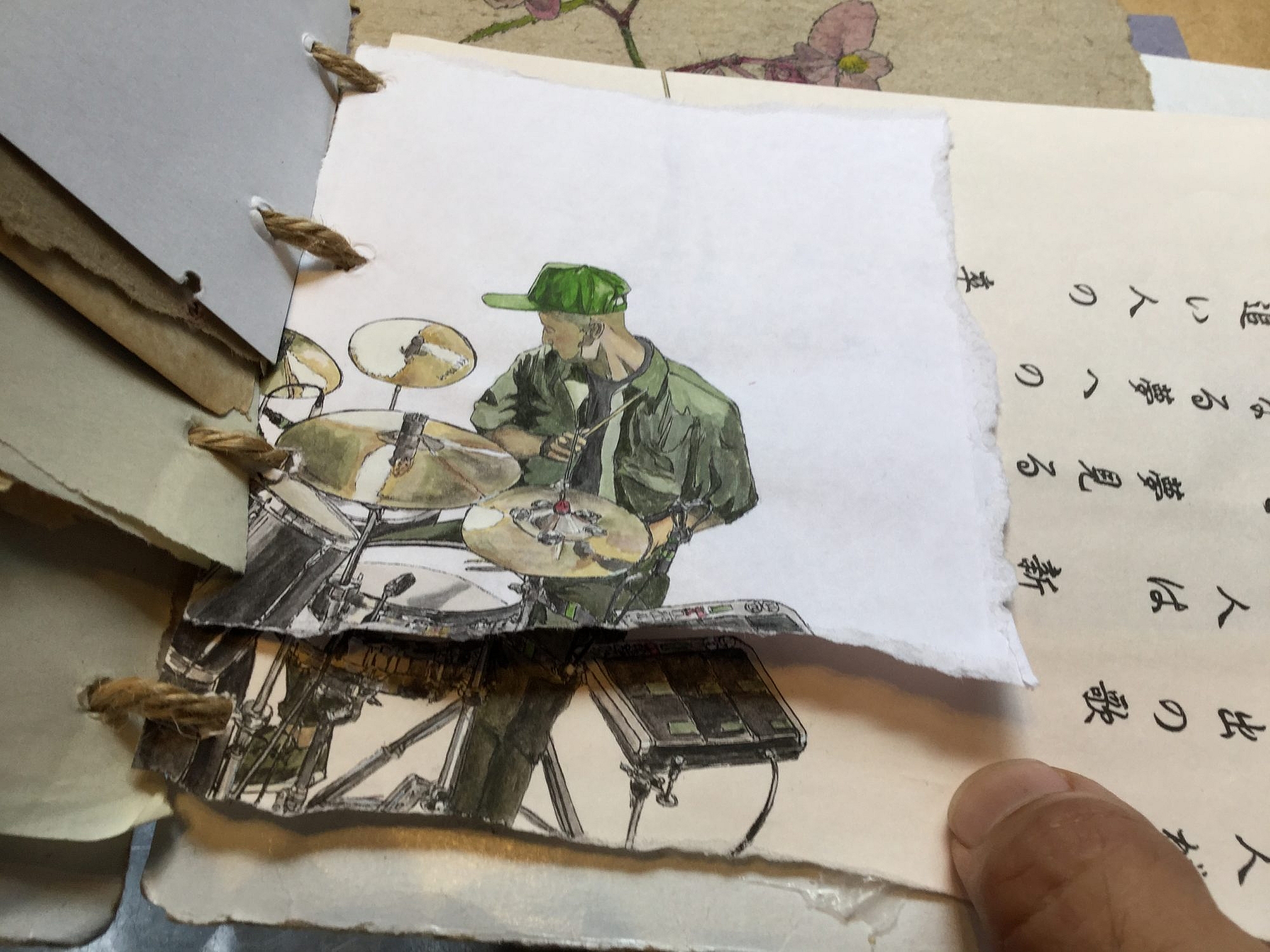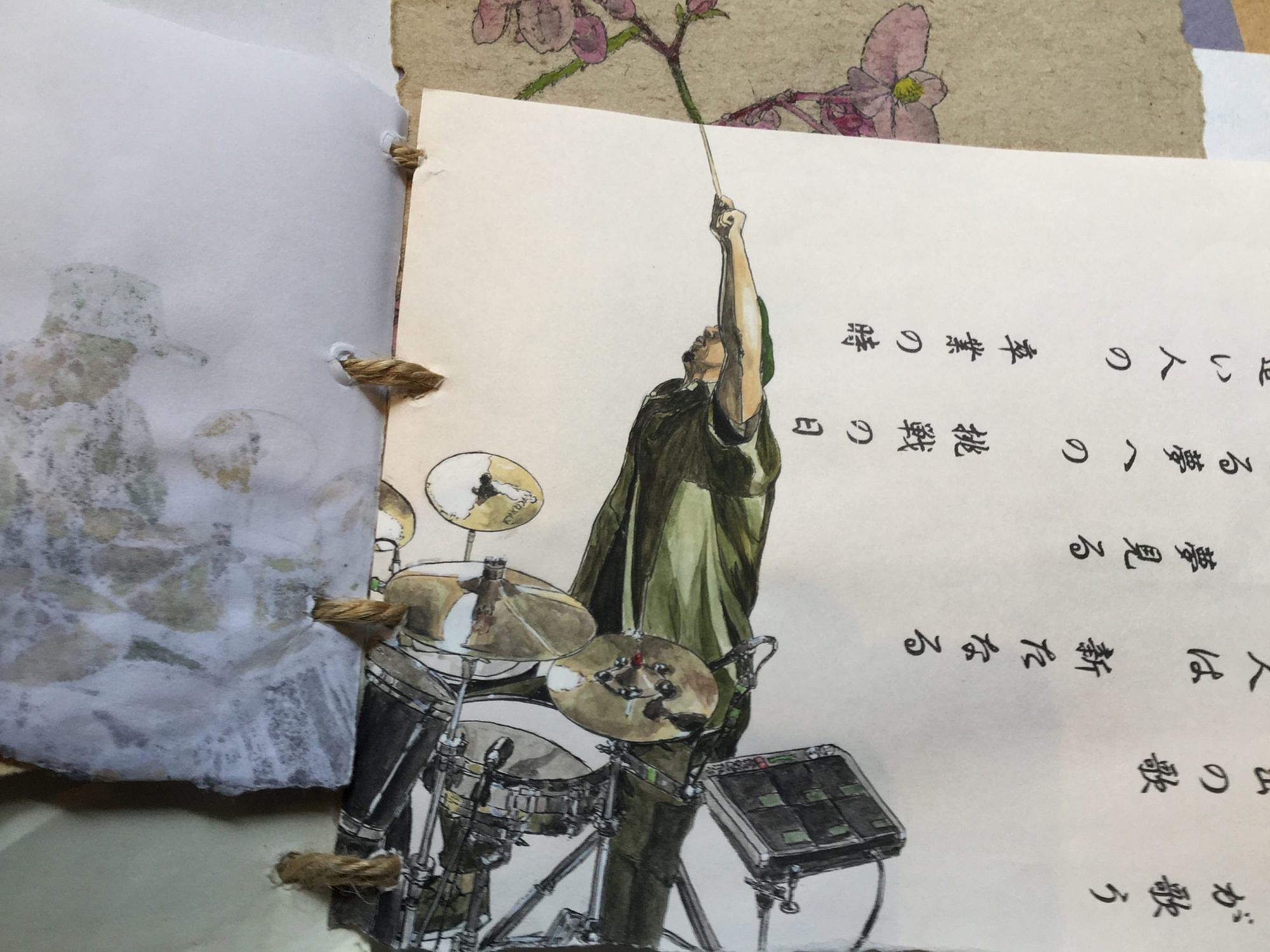 Matsui is so inspiring and super talented. I was so grateful to chop it up with him today. We went to the Basquiat exhibit at The Mori Museum. Matsui said that Basquiat's "lines" were far more improvised and intuitive than calculated. At lunch I asked him why he doesn't eat meat? He said, "I hit two deer driving down a mountain. Then I was talking to a Rasta about this and he asked me, 'Why do you eat meat?'" Matsui showed me some of his latest ink and watercolor paintings and they are a big departure from the work that I know him for, which is a series of watery tangled lines masquerading as a moving image.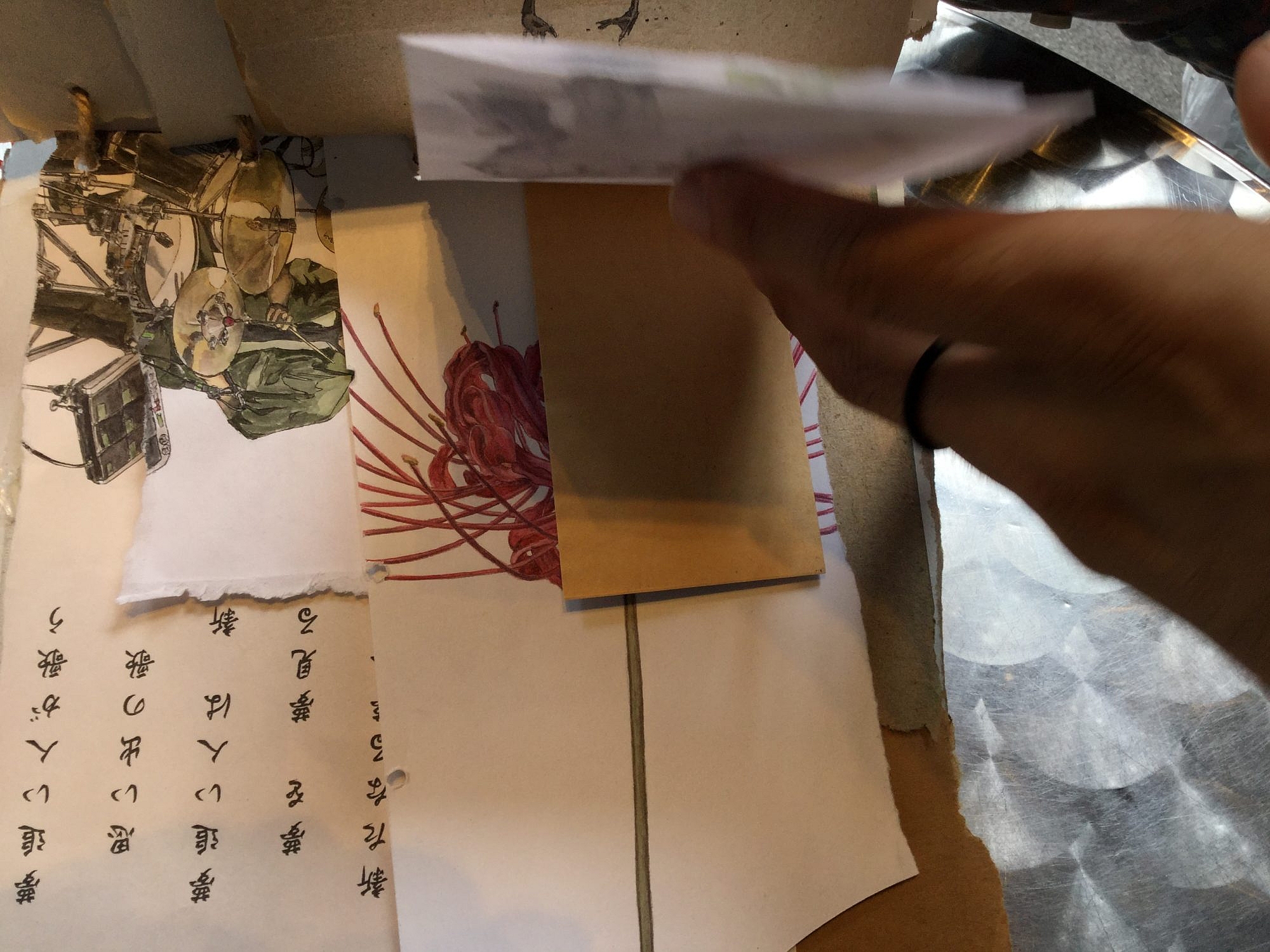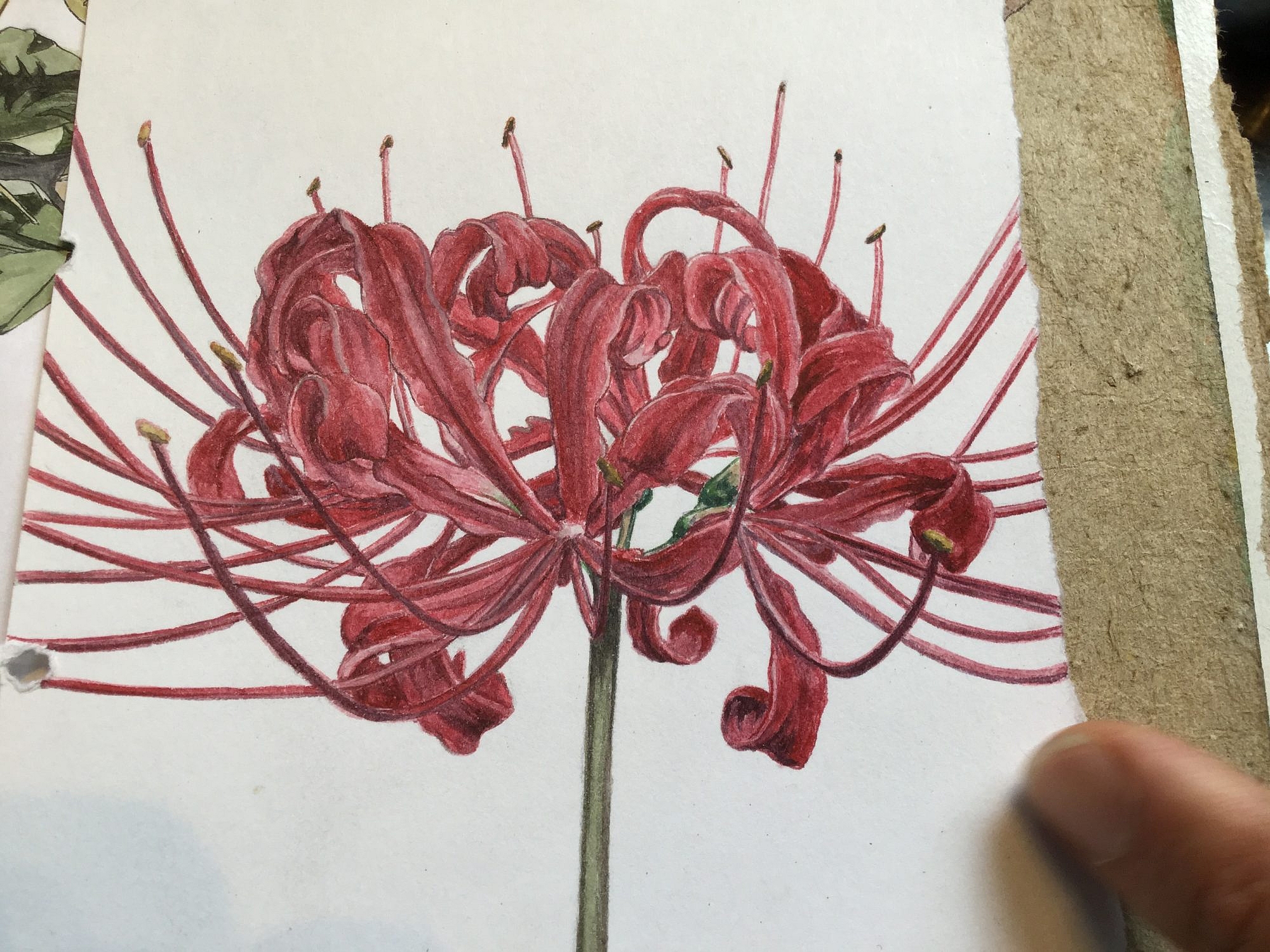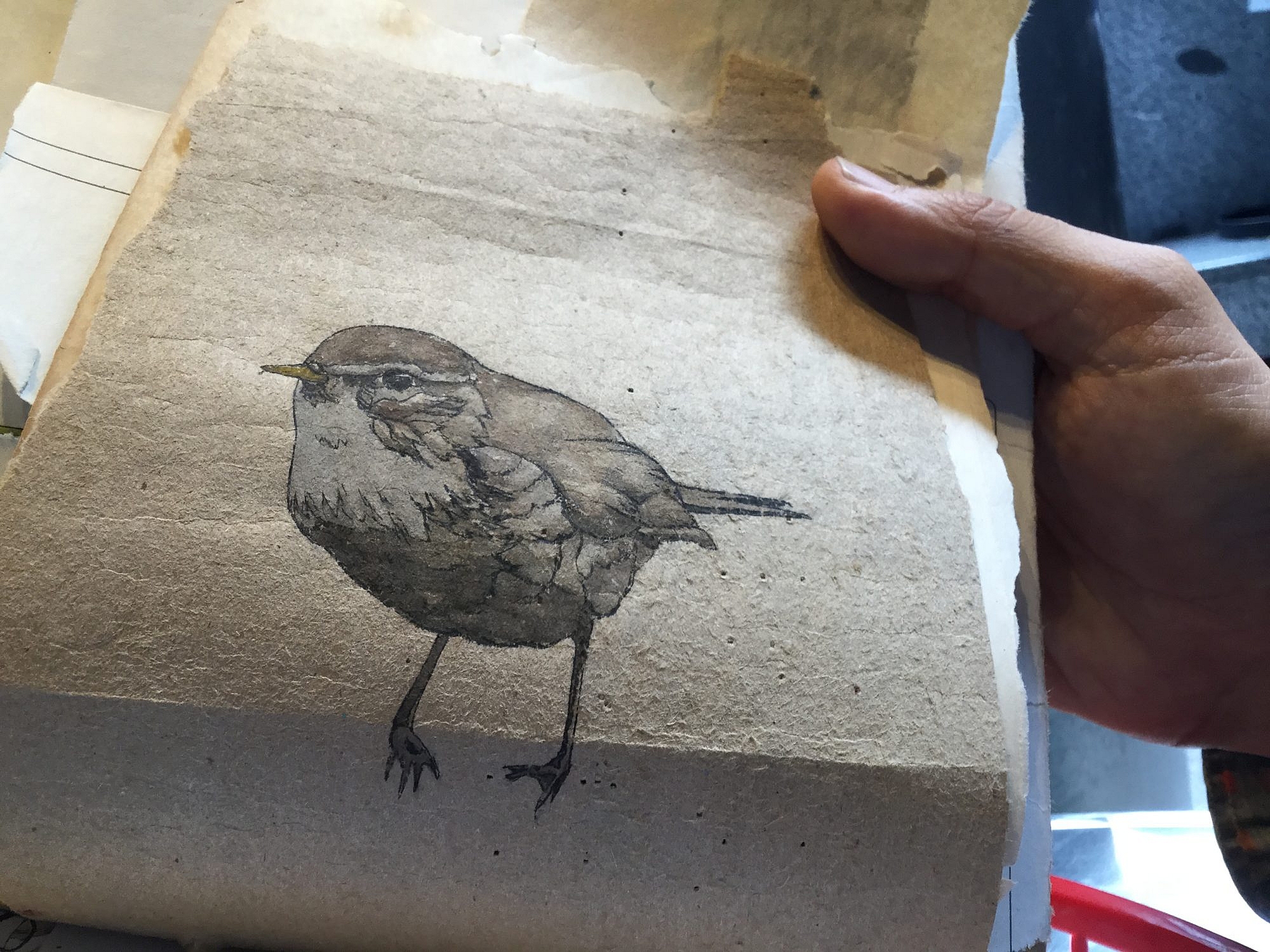 His latest work is painted on discarded paper like brown bags, cardboard, and xerox copies. Matsui compiled them to make a zine. A found deF xE package is the front and back cover. His new work reaches back to the ancient culture of reciprocity towards Earth. A mountain village lives in a beetle's wings. A clown's spine is a flower's stem. Coarse texture gives feathers to a life-like sparrow. Some things animate when the pages turn or unfold. The rendering of detail is eloquent. It's all out craftsmanship. Painted layers contrasting rough surfaces flare up sudden outcomes. It's a reflection of the relationship that a master has to the materials.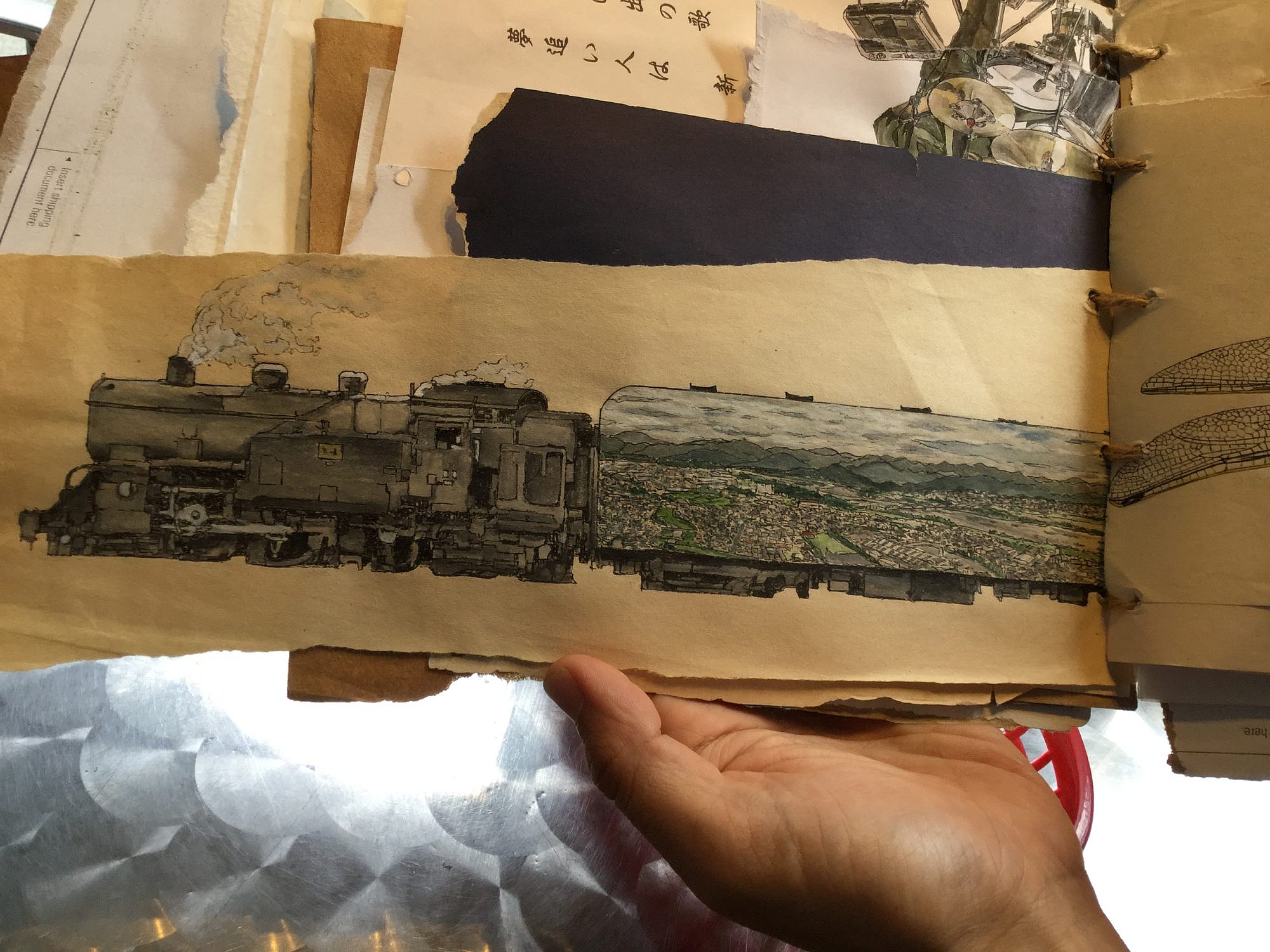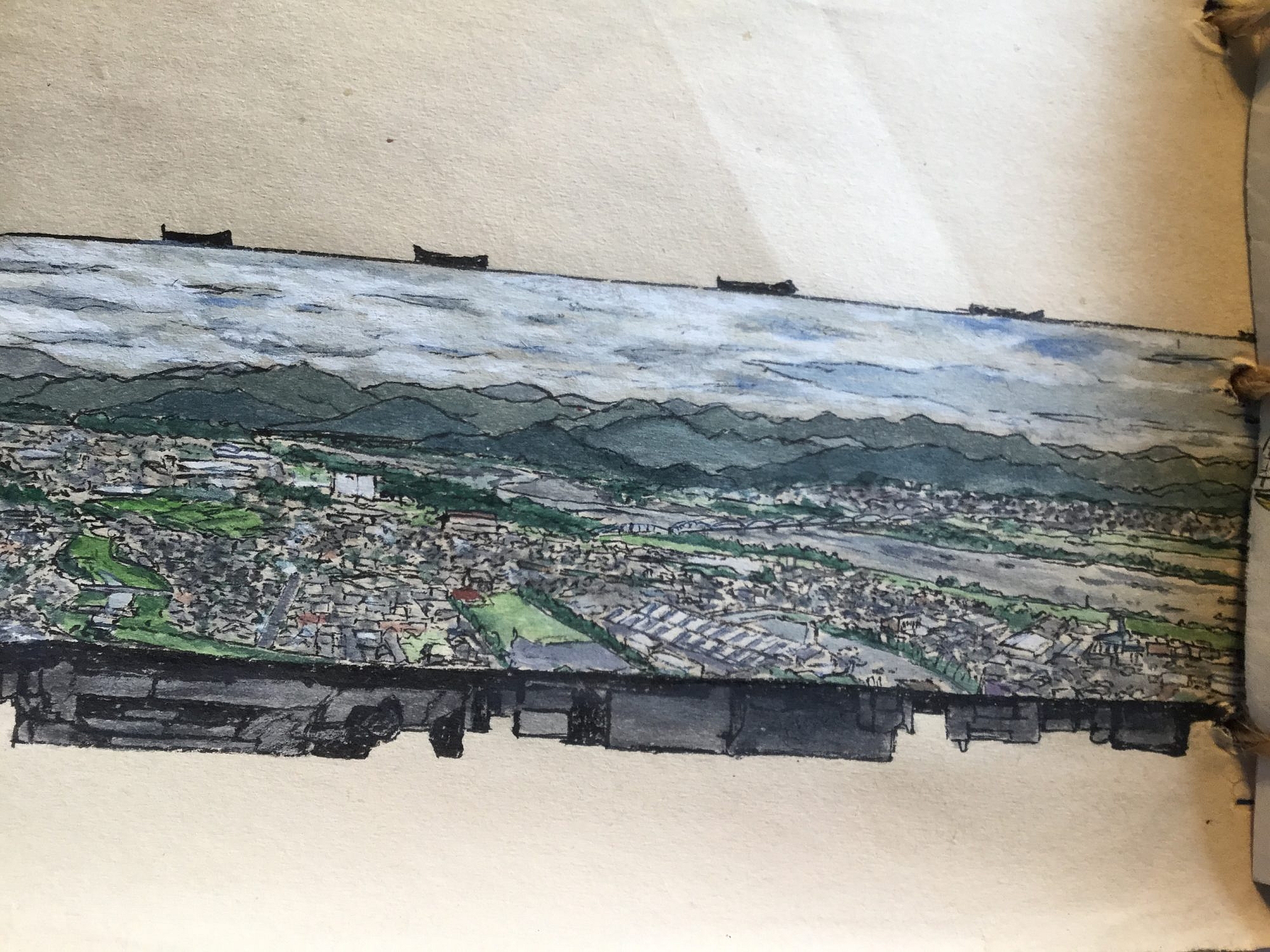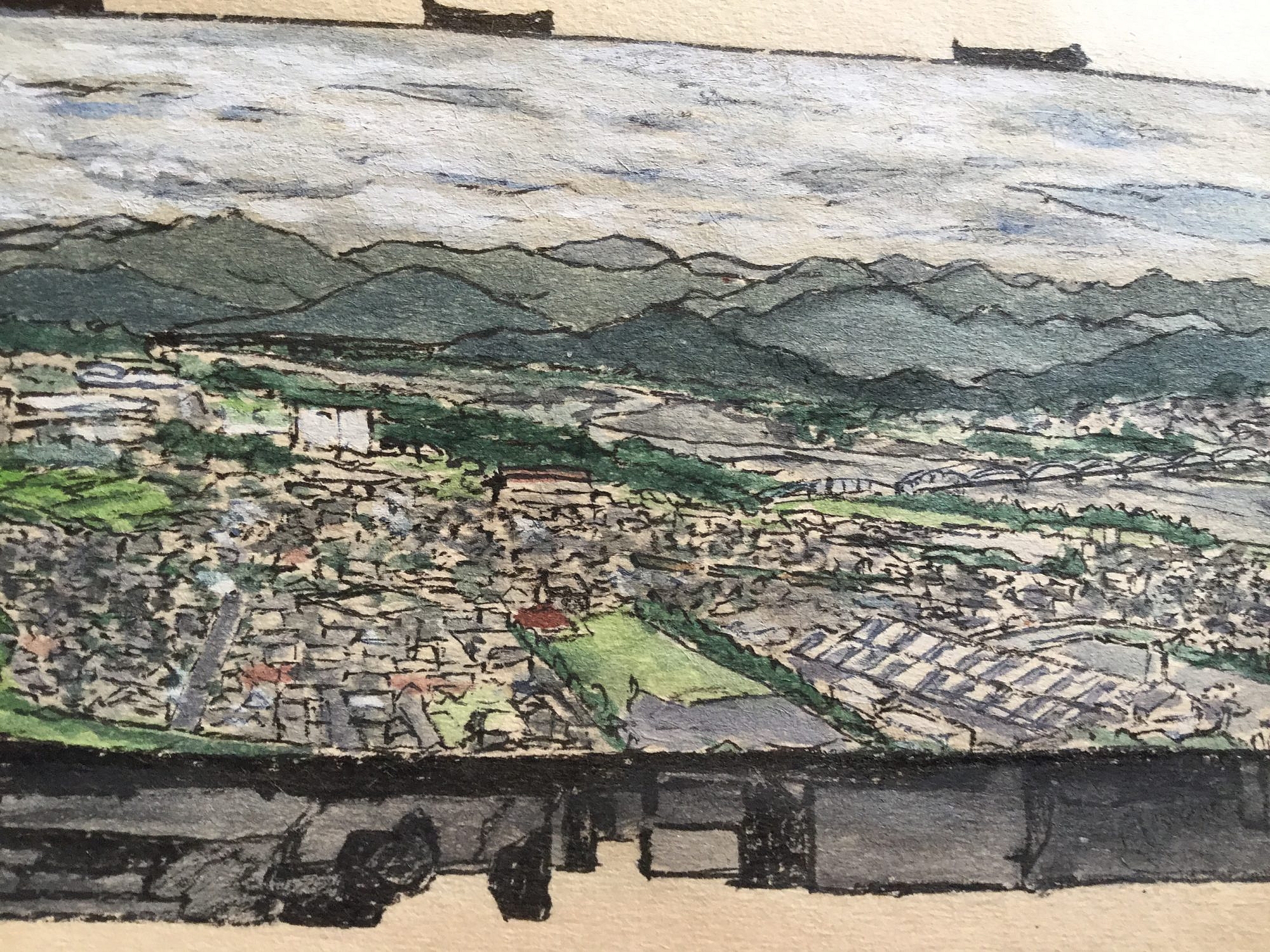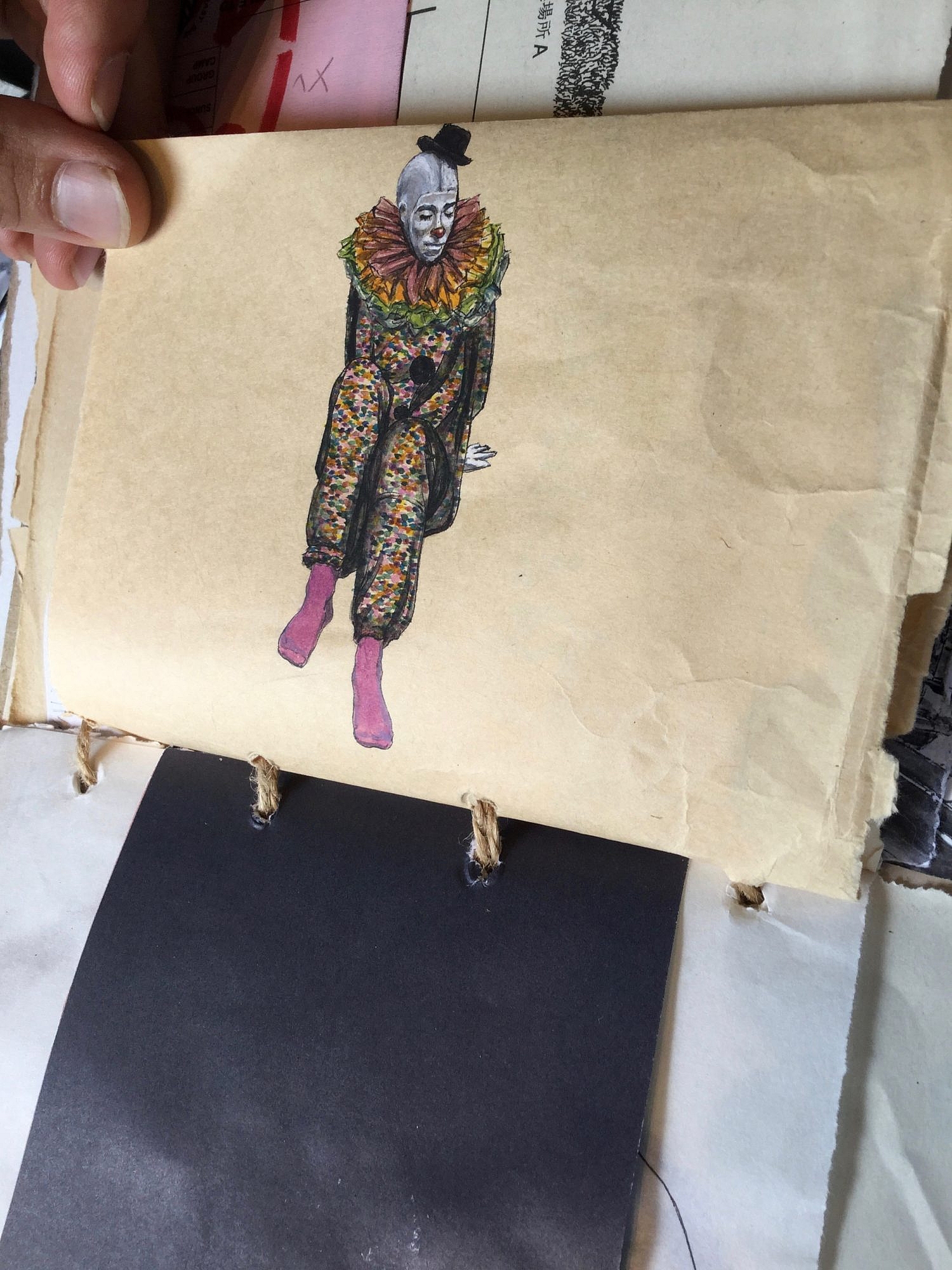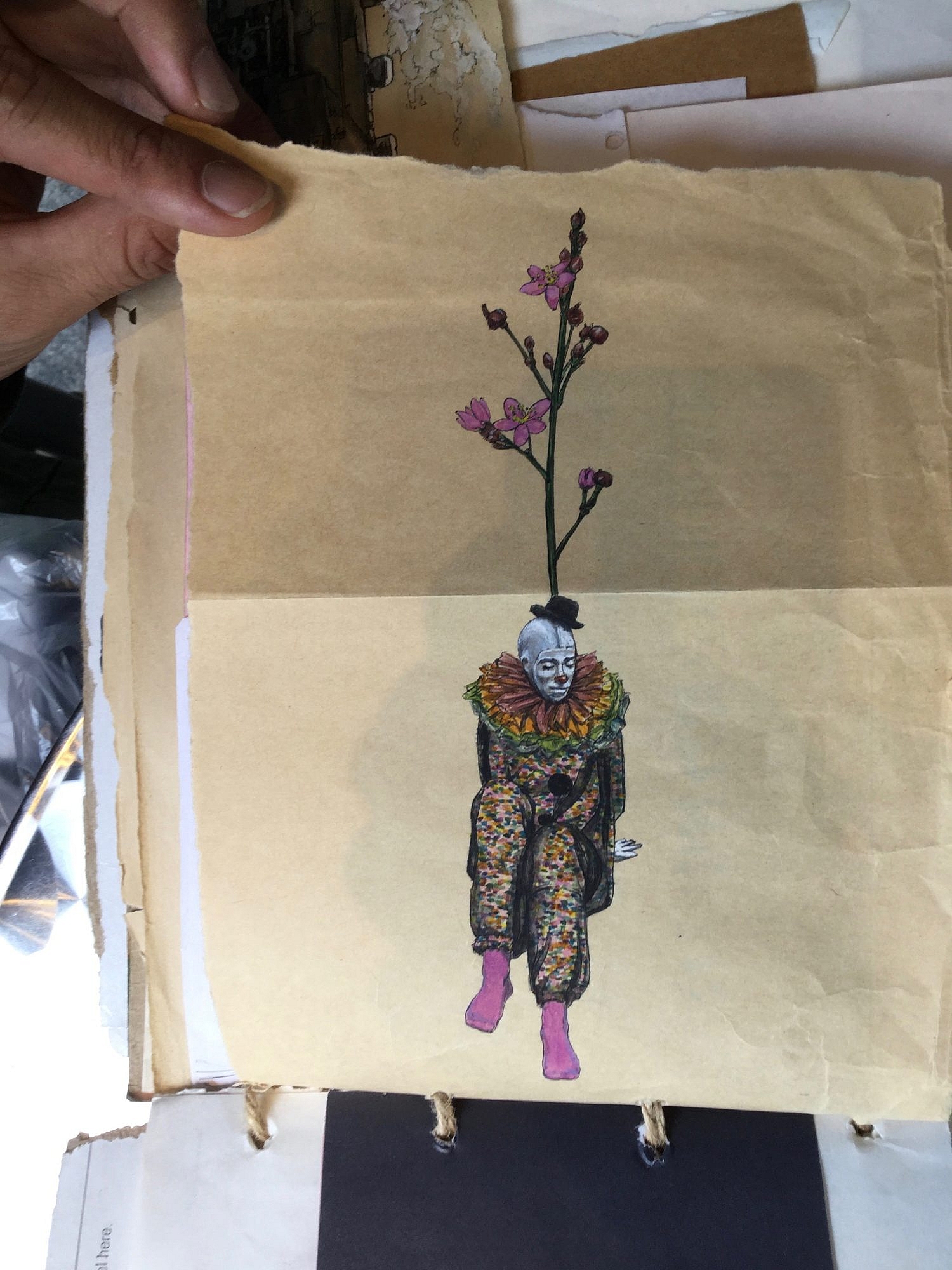 Back in the states, Matsui has a show coming up early next year, more on that later. For now, peep the photos, but you have to see his work in person. The photos don't do it justice.