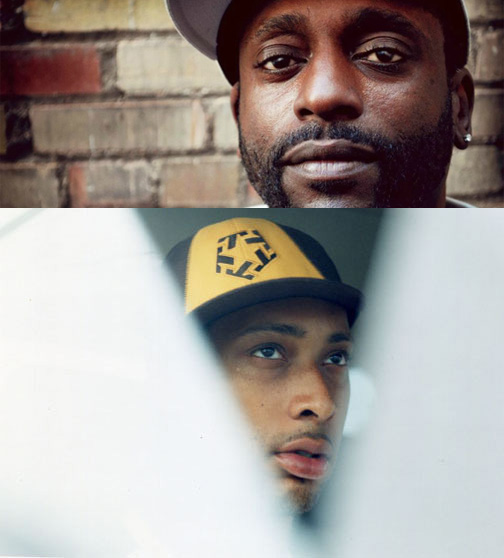 Prince Po is out the gate next month (February 4th) with his latest solo album Animal Serum (Wandering Worx & Green Streets Entertainment), produced by west coast rapper and producer Oh No. For those that don't know, Po was Pharoahe Monch's partner-in-crime when they were the pioneering duo Organized Konfusion. The futuristic music they made in the 80's and 90's remains relevant and groundbreaking to this day. Po's solo albums,  particularly The Slickness (2004), was a personal favorite. On "Bump Bump" featuring Raekwon, he playfully raps "Its a wrap slick, still on point, like a cactus/it's that new Prince Po shit, get at this/Mami's love to mack this, breakers do back flips/we buggin' in the club, in the cut like cat piss/it's hood love, baby, give my sounds to blackness." Po likes to flip concepts. He's from a school where the writing comes first. After all, Po is short for Poetry.
On Serum, Po collaborates with Madlib's younger brother Oh No, a rapper and producer who established himself through his solo debut The Disrupt (2004, Stones Throw). Since then he's steady putting out quality work and remixing material fiendishly followed by crate diggin' dusty finger tip listeners. As one half of Gangrene (with Alchemist), Oh No has been making beats since he was 11. Acoording to hiphopsite, speaking on Oh No, Po said "He has vision and imagination within that soul and funk we yearn for. His production sounds like he's been down with the Organized Konfusion movement since the Stress: The Extinction Agenda LP." Serum features O.C. (D.I.T.C.), Rock (Heltah Skeltah), Sadat X (Brand Nubian), Saafir (formerly of Hobo Junction), and Pharoahe Monch (Organized Konfusion). It's an off-the-wall grown man's affair; chupacabra eating Micky Mouse kinda flows.
The album cover and tracklisting is below along with tracks "Bearz," featuring Roc C and "Toxic."  After the jump peep a classic Oh No joint featuring Lootpack's Wildchild.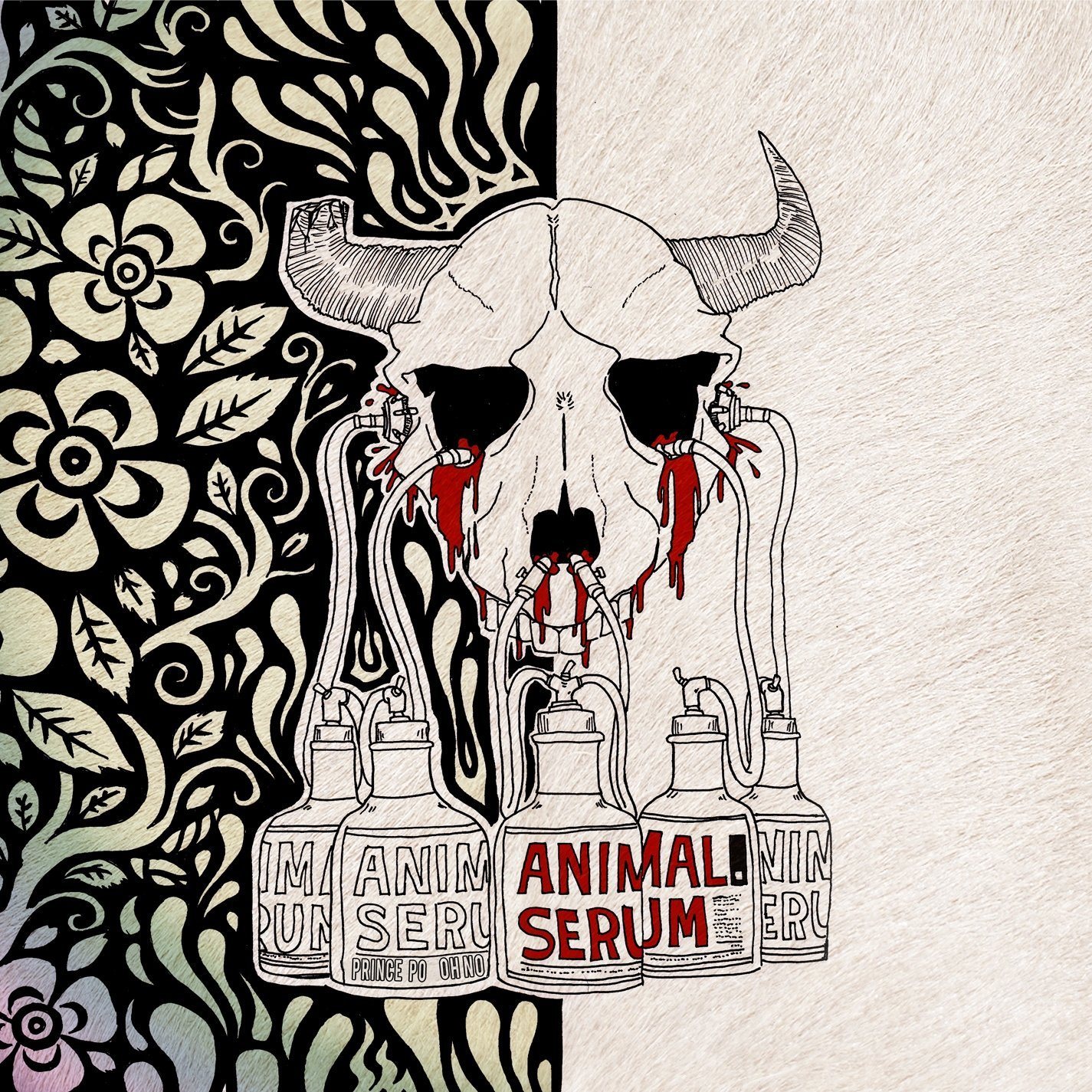 1. "Lamina Mures Intro"
2. "Machine Rages"
3. "U Already" (ft. Saafir and Rockness Monsta)
4. "Keep Reachin"
5. "1st Word To What Was Last Said"
6. "Where U Eat"
7. "Smash" (ft. O.C. and Pharoahe Monch)
8. "Visionz"
9. "Wavy" (ft. Sadat X)
10. "Toxic" (ft. Oh No)
11. "Bearz" (ft. Roc C)
12. "U"
13. "Starflyer Milez"
14. "Givitup"
Oh No featuring Wildchild- "WTF"