This is the social media posts of my initial reactions to coming back from a place where something unthinkable happened. On the Shinkansen headed up there, I was going on a press tour. The closer we got I thought I might start melting. Talking to filmmaker Lucas Rue settled my nerves.
Putting human faces to Fukushima and the nuclear meltdown changed my perception of that part of Japan. After 3/11, Mr. Hagi's restaurant was one of the first to start using vegetables from local farmers. He was broke. Had no clients and he didn't know what to do. "When I first started using local vegetables, people laughed at me," he said. Now his high end French restaurant only serves eight people a day.
A big shout out and thank you to these two wonderful ladies, Tomomi and Nobo. They were our guides and they kept a tight schedule without making us feel rushed. Nobo was a tirelessly hardworking translator and I appreciated her efforts. I got to know Tomomi a little at the end. She was definitely a cool lady. I felt like we were well taken care of.

"NHK is here. They want to capture you getting off the bus. Just act naturally." It's the same thing as hearing, "Just get butt naked and do the twist as you step off the bus." You shoot me. I shoot you, biatch.
If you caught me on NHK, we were at Mr. Shiraishi's farm. He's one of the farmers that Mr. Hagi gets vegetables from. They'll have a booth at some Nihombashi festival on March 9. Soon as I know the exact location, I'll holla.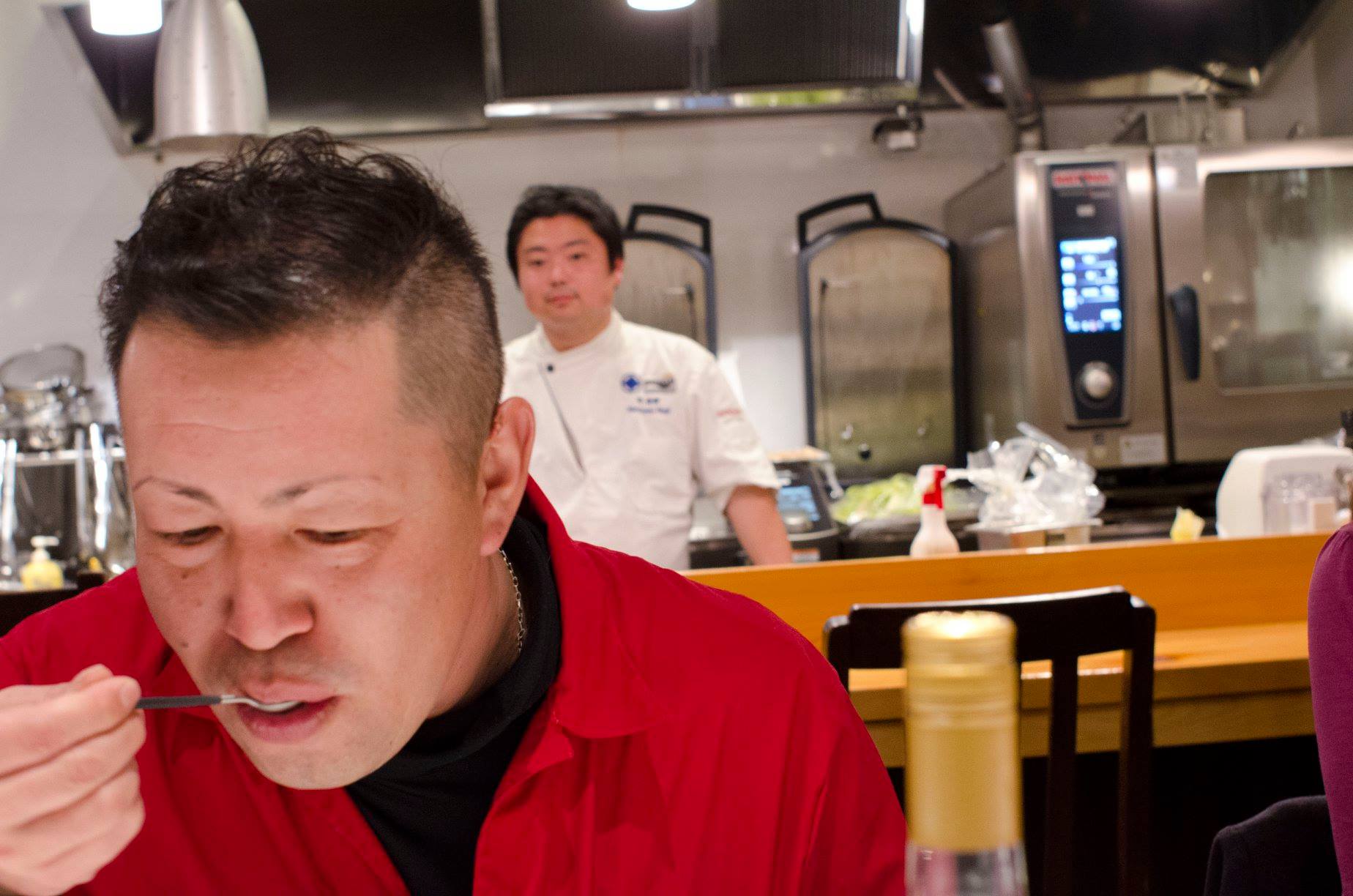 My wife laughed at me for eating cabbage on TV. Well it was delicious and I do enjoy a tasty cabbage. https://www3.nhk.or.jp/lnews/fukushima/20190228/6050004567.html
About to eat that cabbage that I cut at Mr. Shiraishi's in Iwaki.
Thank you to everyone that welcomed us in Fukushima.
Look out for a lot more to come. Right now I got work to do. Peace.