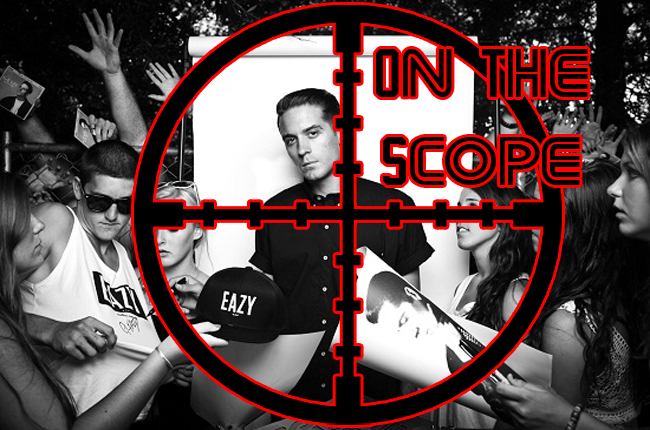 G-Eazy These Things Happen stream
G-Eazy These Things Happen music video
G-Eazy interviews+performance on Sway in the Morning 
G-Eazy talks about Bay Area Hip-Hop and his about his music on HOT97
– G-Eazy is an up and coming artist out of the Bay Area, North Oakland to be exact, who dropped his new album recently called These Things Happen. G-Eazy is no fly by overnight sensation, with 10 years of indie albums and mixtapes under his belt. Still on the indie tip, G-Eazy has a loyal and growing fan base, Internet buzz, and he's selling out shows across the nation, all this with no radio or TV play. Take a little bit of Drake, Slug (Atmosphere/Rhymesayers), Mackelmore, Iamsu (HBK), Hyphy music, Bay Area slang, throw it all in a blender and you get G-Eazy, or at least the sound of These Things Happen. The album plays like a debut project, which G-Eazy has mentioned in an interview with Sway that These Things Happen feels like his debut album, an announcement of his arrival on a major playing field. The album's special guest features include Bay Area legends like E-40 to HBK's Jay Ant, and features a lot of G-Eazy homies on the tracks. G-Eazy is another artist out of the Bay Area who can blow up big across the nation, similar to what Iamsu, Sage The Gemini and the HBK gang have done recently. Keep this one in your scope! For more info on G-Eazy check his website, and for a copy of the album hit up iTunes.
Some throwback Bay Area jams
Souls of Mischief feat. Snoop Dogg "There Is Only Now" 
– Souls Of Mischief teases us with a video for the title track of their next album "There Is Only Now" featuring Snoop Dogg (Snoop Lion?), which will be produced by Adrian Younge. Ali Shaheed Muhammad will be narrating the album's sketches, playing the part of the radio DJ (a homage to the 1979 movie The Warriors), while Adrian Younge manages the beats. You can sign yourself up for the pre-order of There Is Only Now special vinyl set over at Get On Down.
Asher Roth Retro Hash stream
Asher Roth's Retro Hash music videos 
– Asher Roth recently released his sophomore album Retro Hash. Tired of being pigeon holed as the "I love College" guy, Asher went the other way on Retro Hash, showing there's more to him than party raps. On Retro Hash he gets spiritual almost, questioning materialism, technology, and disconnected relationships in modern society. The beats on Retro Hash can be describe as chill, dubby, psychedelic, indie rock, acoustic, having a breakbeat boom-bap feel at times. Featured guest on Retro Hash include Curren$y, Vic Mensa, ZZ Ward, and Chuck Inglish. Definitely an album to chill out to, smoke something if that's your thing, or just get real meditative.
Yung Gud "Hello"
– Cool instrumental from Swedish beatmaker Yung Gud, who has made beats for fellow Swedish emo, electronic, trap, sad rap artist Yung Lean and their crew the Sad Boys.
Interview: Yung Gud on dropping out of school and what it takes to be a Sad Boy. [RBMA]
Yung Lean "Yoshi City"
– Newly released music video for a Yung Lean track called "Yoshi City." Lambo doors on smart car? Dystopian sadness.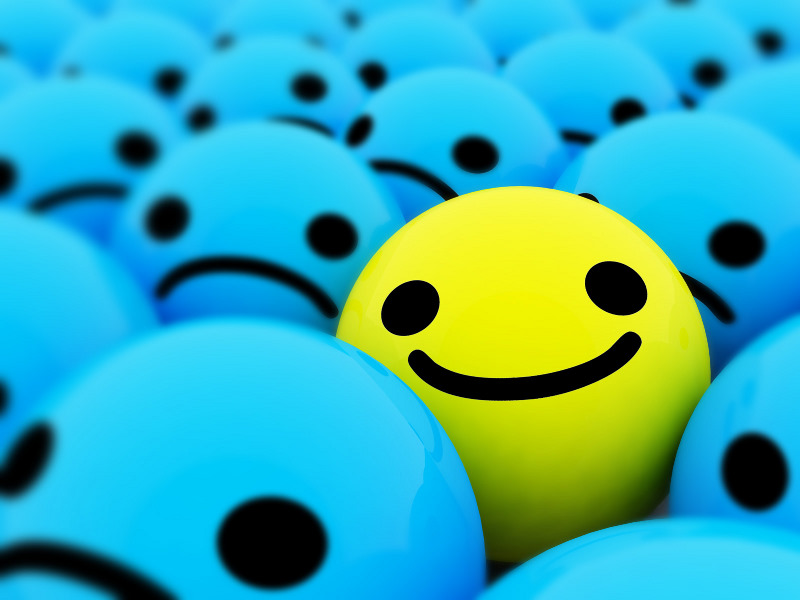 BBC Radio 1 – Hardcore Special: John Peel Is Not Enough 03-18-2004 with DJ Hixxy, Sharkey and guests
There are some similarities between Chicago's Ghetto House, Juke/footwork music with UK Hardcore/Happy Hardcore and hard techno sounds of Dutch Gabber, in terms of tempo (150-160 BPM to 180BPM and up) and frenetic rhythms. Where they differ is the current productions of Chicago Ghetto House, Juke/footwork includes half time breakdowns to create the audio illusion of slowing down, where as in UK Hardcore/Happy Hardcore and Dutch opt for Trance music's spaced-out build ups. Here is a BBC Radio 1 special mix show featuring the genre of UK Hardcore/Happy Hardcore from 2004.
In 2003, CLSM produced and released the single "John Peel (Is Not Enough)". The lyrical content of the track expressed the dismay that John Peel was the only BBC Radio 1 DJ to play hard dance music as part of his show. The track and further remixes were not only big hits in the clubs but the name of the track was used for a BBC one-off show featuring John Peel showcasing modern Hardcore music—a BBC radio first at the time.
Bonus: BBC Radio 1 UK Hardcore/Happy Hardcore Essential Mix 06-01-1997 with Force and Styles
– The only BBC Radio 1 UK Hardcore/Happy Hardcore essential mix featuring DJs Force and Styles.
DJ Clent – History of Footwork Music Vol. 1
– Chicago's DJ Clent's mix of unreleased Ghetto House, Juke, Footwork tracks.
Tara Alesia – VirgoEarthChild – The Mixtape
– Cool Soul/R&B, jazz, indie mixtape from San Jose, CA singer Tara Alesia.
"You believe in Marcus Garvey, Martin Luther, Malcolm X, generation X, save the planet next."
MajorLeagueWobs "Runescape 07 Main Theme Trap Remix"
– A jokey trap beat by MajorLeagueWobs of the theme song for the online role playing game RuneScape.
Nas ft. Q-Tip – One Love – DJ Apollo Throwback Remix
– New throwback remix from DJ Apollo (Invisible Skratch Piklz, Triple Threat DJs) of Nas & Q-tip's "One Love" off the classic Illmatic album.
Porter Robinson – Sad Machine (Anamanaguchi Remix)
– An electro-synth-pop remix of Porter Robinson's "Sad Machine" by producer Anamanaguchi.
Meridian Dan feat. Big H and JME "German Whip"
– 2014 UK Grime anthem by Meridian Dan featuring Big H and JME.
Vic Mensa "Down On My Luck" (Zed Bias Remix)
– Vic Mensa's Hip-House track "Down on My Luck" gets a bass house, UK garage treatment by Zed Bias.
Zed Bias feat. Nicky Prince & MC Rumpus "Neighborhood" (2000)
– Throwback UK Garage Anthem "Neighborhood" by Zed Bias featuring Nicky Prince & MC Rumpus.
Fast Eddie "Yo Yo Get Funky" Live (1990)
Live Interview with Fast Eddie, Rocky Jones and DJ Martin "Boogieman" Luna. Fast Eddie also performs "Yo Yo Get Funky" Live in Chicago.
Goldie "Inner City Life" (1995)
– Throwback music video for the Drum 'n' Bass tune by Goldie called "Inner City Life" from his debut album Timeless (1995). It is part of a three part movement on track one of the album: Timeless: Inner City Life/Pressure/Jah. Goldie's arrangements are superb on this track and the rest of the album, bringing Drum 'n' Bass production to a sophisticated level of classical/jazz arrangements. Timeless is essential Drum 'n' Bass listening! Metalheadz! Note: Goldie is a huge fan of Classical/Jazz music.
Ted Talks with Drum 'n' Bass DJ/producer Goldie
– Goldie's Ted Talk about his up bringing and how he got into art and music. Goldie conducts a classical orchestra as a finisher to his Ted Talk.
Inner City "Good Life" (1988)
– Throwback house/techno anthem from 1988 by Inner City called "Good Life." It was produced by Detroit techno pioneer Kevin Saunderson.
Bando Jonez "Sex You"
– Bando Jonez reminds me of some old R Kelly or some Jodeci tracks. "Sex You" is a bass heavy R&B tune. Digging the 80s funk, R&B drum machine sound effects like those used by Zapp & Roger.
Zapp & Roger "Computer Love" (1985)
Jodeci "Come and Talk To Me (Hip-Hop Remix)" (1991)
Jodeci "Freek'N You" (1995)
R Kelly "You Remind Me Of Something" (1995)
Cam'ron 1st Of The Month EP stream
Cam'ron 1st Of The Month EP Trailer EP.1
Cam'ron 1st Of The Month EP music videos
– For those nostalgic for some Cam'ron and Dipset material, he just released a few tracks a day ago off his 1st Of The Month EP.  Cam is on that street mob boss pulp storyline (there is a 1st Of The Month web series hosted by Complex Magazine, that is an extension of the storyline on this EP), with appearances from Dipset members like Jim Jones on this five-track EP. This is something Dipset fans will dig and some new fans can jump on board. DIPSET DIPSET DIPSET!