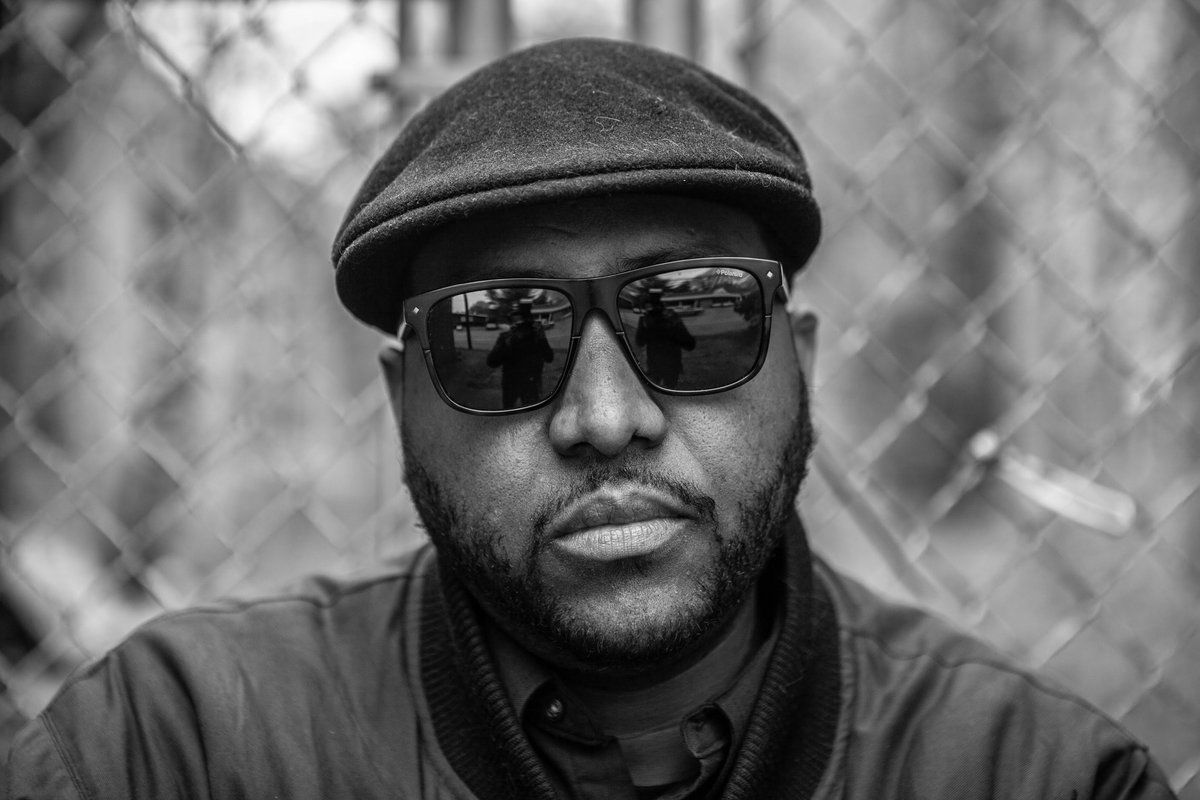 DJ Zesto Q aka Zesto!, Zest Rock, Zesty Pesty, formally known as Justin Overton-Quinones is a long time friend and collaborator. Zesto, hailing from Middletown, New York, is a rapper, producer, and DJ. Last year he produced the TMG mixtape Head Nod Chill Wave. Like your favorite elusive artist, Zesto prefers to be on the fringes of the industry, giving him space and freedom to do what he wants. His classic Rags to Wishes EP (2005) left an indelible mark on my memory, as well as the weird time signature of "Multi-Billion $ Negro" and his MBZR cuts with rapper and producer Masai Bey. At the top of June, Zesto let go of his latest record Ventilator, which displays his growth as a musician and a writer. On this album the sun shines like a message, but the inner eye is focused on the scenes behind capitalism's glowing stage.
Part of Ventilator's mode reflects the tension of living in New York City at the spread of covid-19. Zesto lives in Harlem and he was a witness to the boroughs gradually getting locked down. Since the virus affects the heart and respiratory system, the album's title seemed appropriate, but going back two decades, the act of breathing has always been a reoccurring theme in Zesto's art. Below he talks about his new record, his evolving approach to production, and engineering for up and coming rapper and producer HooksArthur.
TMG: Aside from your latest effort, recently, you've been working with HooksArthur. What's that been like?
Zesto: Its been good, I met him at a time when he was just getting started with equipment and making beats around the time he was 18. He already was developing as a rapper, and he asked me if I would show him some pointers on production and recording. Probably three years later as our friendship and workflow developed he came to realize his first record. Now that he's recorded two solo projects and has a buzz developing I continue to advise and help curate a lot of the raw material he has in the lab. I continue to be the final audio mix engineer as well, lending my ear to the flavor and the knock of the beats. His generation is strikingly different than the Hip Hop generation I came up in. I gain a very interesting vantage point through playing almost like a "manager" role with imagining how we're gonna make his music get to a larger audience. I'm excited to see what he has in store for this year. He's got a new solo alblu with Stolen Sound System, a collaboration with Man Bites Dog Records, and an album produced by Belgium beat maker, Influence.
TMG: When did you record Ventilator?
Zesto: The entirety of Ventilator was written and recorded between March and May 2020. The lyrics on "Isolation" were written in 2016. The instrumental "Latitude" was created in late 2019.
TMG: What can people expect to hear on this record?
Zesto: A Man and His Sincere Acknowledgements, inspired by the Global African Diaspora.
TMG: What's the connection between your album titles, Toxins In The Airwaves, The New Laughing Gas, and Ventilator?
Zesto: My earlier works were rooted in cynicism. Ventilator has allowed me to expound on my own limitations and enjoy the grounded perspectives of my life's experience. I've always been intrigued by this idea that with out having a choice in the condition of life, we will all breathe air. The older album titles dealt with that delimma. Ventilator is more hopeful of identifying how to take that breath.
TMG: Are you playing the keys on here?
Zesto: Yes, all the bass , piano , synth, and keyboards I played. These beats relied on samples as filtered chops or examples that were recreated.
TMG: How did you approach the production on this album?
Zesto: There were loops or sections of songs I may sample as I analyzed what I liked about them and I would begin layering and recreating my own version or take on the timbre and sonics. Then I'd catch the vibe in my own rendition. I did a lot of audio recording from 1 computer to another to achieve an Analog sound and I've been developing my skills in Logic Pro, Keyboard Midi Controller, Budget CD-J, 2004 Reason Synth and Logic Synth, Various DJ Mixers, and Serato Software.
TMG: You sound more poised and possessed on this album. I hear a less hyped Zesto and a more introspective artist trying to cultivate meaning. How did you approach your tone and delivery on this record?
Zesto: As the years went on from my early recordings I found very little need for what too often was received as theatrics and not clarity. It was a sound that I think a lot of Artists from my generation experimented with like different cadences and larger than life approaches. Today's artists, I think, have mastered it in a more smooth way. Their music shows how it's become second nature.
TMG: What's your favorite track on Ventilator and why?
Zesto: I like the Vibe and the Takeaway of "Teleprompters" and "A Puppeteer's Burden." Those two tracks were the most important parts of the record, musically and lyrically.
TMG: Why'd you make the album only seven cuts?
Zesto: The number seven is in Honor of The Most High. It represents a positive force in our common spiritual language.