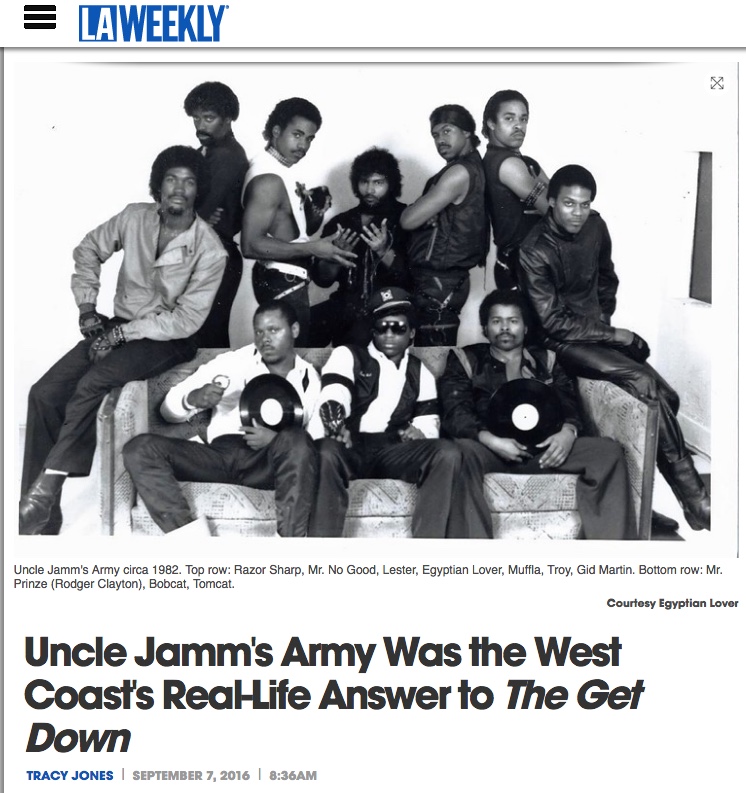 It was an honor to have written for one of the most widely read publications in the world. Thank you LA Weekly, April Wolfe, and Andy Hermann for giving me a chance.
My first piece was a profile of Rodger Clayton and Uncle Jamm's Army. I was mad nervous and didn't want to mess it up. Had that been the only article that I ever wrote for LA Weekly, I would've been hyped. Instead I got a chance to talk to incredible artists like Karriem Riggins, Koreantown Oddity, The Faze, Gizzle, and Bambu. I helped make a list of the greatest hip-hop guest verses of all time.
I even got a chance to write about how 2Pac's Apocalypse Now helped a weird black kid find his way. Last September made it a year that I was contributing to LA Weekly's music section. I learned a lot from music editor Andy Hermann. Working with him made me believe in myself, which for a writer, is like the difference between swimming in the sky or falling from it. Andy, I will forever be grateful for your support.
April, you have a lot to be proud of. It was inspiring to see you quickly evolve into this insightful charismatic film critic and writer. Your rise didn't surprise me. When I saw you do improve, perform, and tell stories in San Francisco, I knew I was witnessing something rare. Thank you for believing in me. It means more than you know.
April was nominated for Journalist of the Year. Andy was nominated for his April Fool's article, "Desert Trip Announces 2017 Lineup With Kansas, James Taylor, REO Speedwagon (APRIL FOOL'S!)"
LA Weekly is up for Entertainment Publication of the Year.
I'm so proud to have contributed to such a pioneering publication.
Sad to see LA Weekly go, but I'm looking forward to what's next. They can't kill our voices.