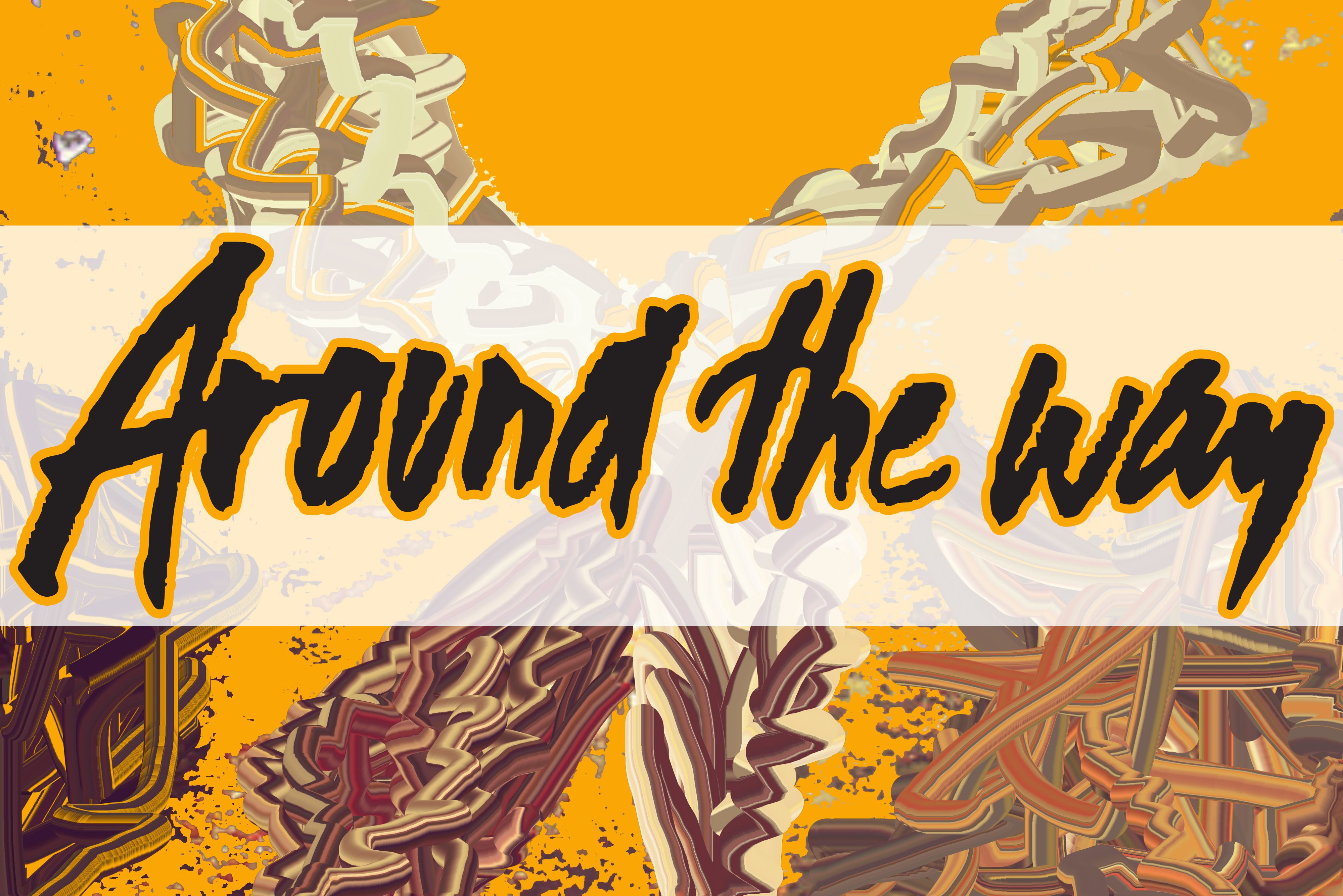 Democracy Now headlines 10-17-2014 [Democracy Now]
How the Florida Governor's debate became #Fangate. [NPR]
Daily Show With Jon Stewart – Democalypse 2014 – The Last Perspiration of Crist
Florida man gets life in prison in loud music killing. [Yahoo]
Teenager's mysterious death evokes painful imagery in North Carolina: 'It's in the DNA of America' – Police say they have no evidence of foul play in the hanging death of black teenager Lennon Lacy. But in a case with disturbing racial overtones, his family are left with haunting questions. [The Guardian]
The Worth of Black Men, From Slavery to Ferguson [New York Times]
Last Week Tonight with John Oliver: Columbus Day – How Is That Still A Thing
An NFL Fan Defends the "R" Word – Tom the Dancing Bug, IN WHICH a team named after an ethnic slur is defended. [BoingBoing]
Nebraska's Atheist State Senator Introduces Bill That Would Force Churches to Pay Property Taxes. [Patheos]
"Broken Windows" Policing in the Classroom. [Jacobin]
Noam Chomsky on education and indoctrination. [Alternet]
Panic over Ebola echoes the 19th-century fear of cholera. [The Conversation]
Freezing out Fukushima's radioactive water – Japanese engineers face mammoth task of dealing with contaminated water from the nuclear plant disaster. [Aljazeera]
Stanford engineers build an earthquake-resistant house
30 for 30: The Day the Series Stopped 
https://www.youtube.com/watch?v=TYKza4iLETo
– 30 for 30: The Day the Series Stopped is an ESPN documentary on the 1989 earthquake in the San Francisco Bay Area that interrupted the World Series baseball games between the San Francisco Giants & Oakland A's.
Baseball in Japan – The Global Game
– Baseball in Japan – The Global Game is a short documentary on the history of baseball in Japan; it features the Yomiuri Giants (Tokyo Giants), the oldest professional baseball team in Japan.
Drought-stricken California lake reveals lost gun, badge. [CBS News]
Cuba's new rebels: emos, screamos, mikis and freaks. [Yahoo]
The Global Game on a Local Level: Soccer meets Gentrification – By Haylow. [Medium]
Alicia Keys holds protest for lost Nigerian schoolgirls. [Huffington Post]
Why the Yazidis worship the Devil (and why that's OK). [Right Where Your Are Sitting]
Yazidi Refugees Escape Islamic State Fighters: The Battle for Iraq (Dispatch 6) – Vice News
Hong Kong's Umbrella Revolution protesters retake the streets. [BoingBoing]
Man finds rare $30,000 card during live Magic: The Gathering deck opening. [Yahoo]
RIP Mark Bell – The LFO producer and Björk collaborator has died. [RA]
Punk-turned-lecturer Iggy Pop: Take money out of music. [Yahoo]
Neil Young's Pono music system almost ready to rock in the free world.  [Yahoo]
Where EDM Is … and where it's going. [Village Voice]
Freedom Of The DJ: Not In My Backyard – The UK DJ Scene In 7 Minutes. [Mixmag]  
Sorry EDM Fans, Acid House Has Been Around A Lot Longer Than You Think – A primer on Acid House. [Thump]
Erykah Badu Sings For Money In Times Square
R&B singer Erykah Badu raises $3.60 singing on the street. [NPR]
Prog rock: the sound of history's future – In the 1970s, a new wave of bands looked beyond the drugginess of psychedelia to classical music as the true guide. Peter Bebergal explores the occult roots of the prog-rock genre. [BoingBoing]
Gallery: RBMA Culture Clash San Francisco 2014. [RMBA]
Gallery: Red Bull Music Academy Tokyo 2014. [RBMA]
Interview: Masaya Nakahara – The artist sometimes known as Violent Onsen Geisha and Hair Stylistics talks about his (lack of) music gear, writing novels, and experiencing the emptiness and absurdity of life. [RBMA]
Krautrock for Athletes: What 70s East German Olympians just might have listened to while training. [Dangerous Minds]
Stockhausen in Japan – How the German avant-garde composer was transformed by his first visit to Japan.[RBMA]
David Sylvian and Japan – The story of the Japan's enduring influence on the Pop singer turned avant troubadour. [RBMA]
A History of Mute Beat – The story of the Japanese dub reggae band Mute Beat . [RBMA]
Killsan x Hard Wax – By Yuko Asanuma. [RBMA]
Top 10: Reggae tracks from Japan. [RBMA]
The Birth of Noise in Japan – Masato Matsumura introduces the many artists (and philosophies) of the polarizing genre.. [RBMA]
Interview: David Novak on noise, Fukushima, and more. [RBMA]
RIP Style Scott, Roots Radics drummer. [RBMA]
A Guide to Keiji Haino – One of Japan's most challenging and vital artists, in 15 records. [RBMA]
DBS: Tokyo's Drum & Bass Sessions – There are many club nights in Tokyo, but which one has been going the longest? That crown belongs to Drum & Bass Sessions, better known as DBS or Sessions, which has been running for 18 years. Since it started, DBS has exposed its audience to an array of bass music styles – jungle/drum & bass, UK garage, dubstep, grime, and beyond — with an atmosphere poised between "tension-filled performances by international artists" and "energy-filled night out." [RBMA]
Tokimonsta – Live at WWW – RBMA Radio
Tokimonsta brings her blissed-out beats to WWW in Shibuya. Electronic bleeps that pack a mighty punch, live and direct from Tokyo.

The Tokimonsta might be small, but she packs a mighty punch. This Californian resident makes sun-drenched beats by the bucketload, and has caught the ears of scene-setters like Mary Anne Hobbsand Flying Lotus. She released her Bedtime Lullabies LP on LA/Japanese clothing label Foreign Family, and since then has dropped several more singles and EPs on labels like Listen Up, All City, Ramp, or Brainfeeder, as well as her album Half Shadows on Ultra Records. A love of strange electronic bleeps permeates her blazed, soulful soundscapes, which sample anything from Motown 45s to Yellow Magic Orchestra, whose Ryuichi Sakamoto has become a frequent collaborator and friend of Toki. For further proof, check out her heartfelt tribute to the man on her 2014 full-length Desiderium.

– Via RBMA Radio.
12 things you didn't know about Clerks. [Yahoo]
Archaeologists unearth Ten Commandments set in California desert. [The Week]
The Silence of the Lambs – Who Wins the Scene?
In drama, two characters walk into a room. Each wants something from the other. The question of the scene is: who gets what they want?
Dear White People – Official Trailer
Watching 'Dear White People' At Harvard. [NPR]
Director of Dear White People Justin Simien on The Colbert Report
Homer's Last Theorem – A look into the deep, dark, strangely complicated world of Simpsonsmathematics. By Simon Singh. [BoingBoing]
When Art Rocked: San Francisco Music Posters, 1966-1971 – Ben Marks explores the history of the psychedelic rock poster. [BoingBoing]
Ugly Xmas sweaters inspired by 'Gremlins' and 'Fargo'. [Dangerous Minds]
Nope, not trash but meticulously made… ART (see for yourself if you don't believe us). [Dangerous Minds]
Not a butt plug, it's a Christmas tree? [Dangerous Minds]
Here be monsters: Incredible illustrations from 'DeMonstris' (1665). [Dangerous Minds]
The Muppets go Situationist. [Dangerous Minds]
You stepped in something: Smiling poop emoji shoes. [Dangerous Minds]
Noted poster artist dragged into local election fracas over charges of anti-semitism. [Dangerous Minds]
Leonora Carrington's surrealist paintings. [Disinfo]
The Twisted Art by Zdzisław Beksiński. [Disinfo]
In Love in Paris
The brilliance of bioluminescence – Leslie Kenna – Ted Talks
DVDASA | Saga 02 | Chapter 001 – The Ranch : Part IV
David Choe's guide to life part four. Topics include music, art, and sexual behavior. This episode is translated into sign language for the hearing impaired. Recorded May 31st, 2014. Mr. Choe has white hair from all the times he aimed his dick to jizz in his mouth and failed. Failure is the gift of white hair. your art sucks! Dave admits that his own art sucks.
DVDASA | Saga 02 | Chapter 002 | Sardines (NSFW)
Steve Lee breaks down reptilians, dimensions, and soccer before being joined by Stacy Adams for a wrestling match. David Choe explains why he is surrounded by women with big breasts at VIP events that he gets asked for his ticket at. This is an episode you should watch. Recorded June 29th, 2014.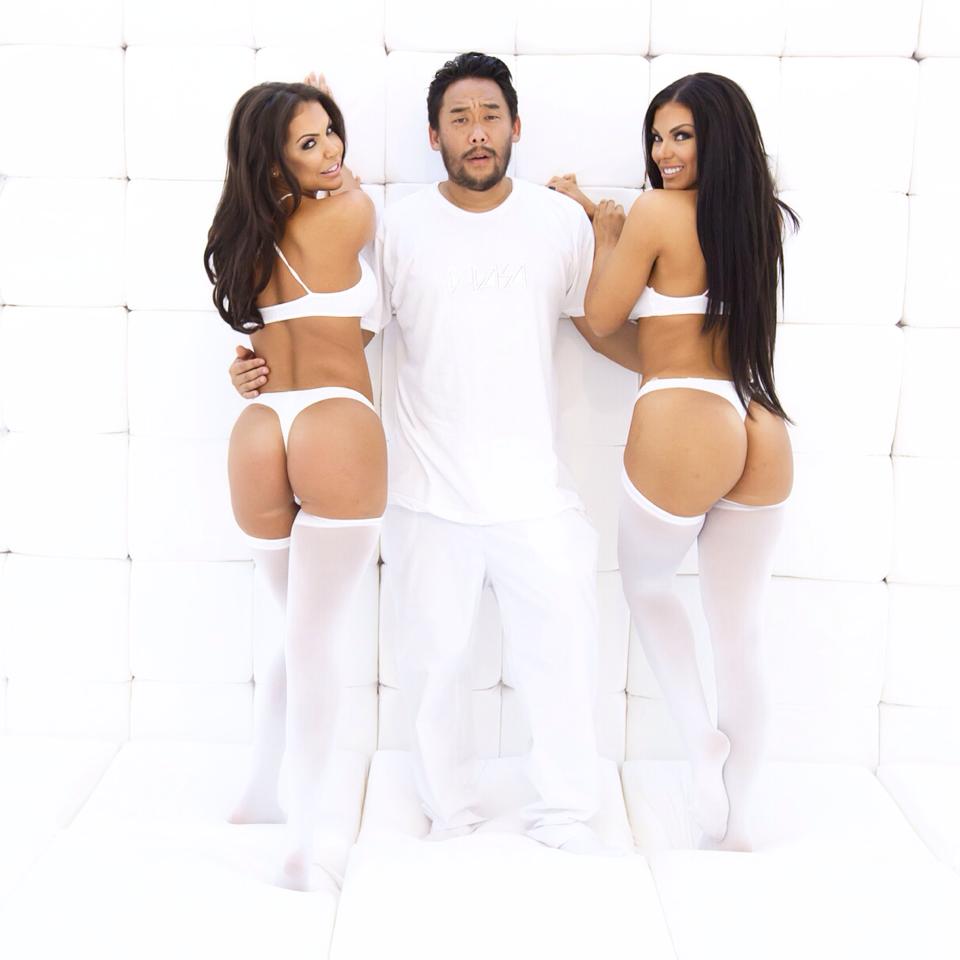 – Artist David Choe and his DVDASA podcast crew are back in action after three-month hiatus. In this time period David Choe teamed up with comedian and actor Bobby Lee's younger brother Steve Lee and frequent Beastie Boys collaborator Money Mark to form the band Mangchi and release their "experimental gospel music" album Nega Mola. The DVDASA crew has also been experimenting with an IG based telenovelas called Hong Dynasty. Above are two recently released episodes from David Choe and DVDASA crew that appears to have been recorded during their three-month hiatus. According to David Choe, DVDASA podcast is slated for their annual November 2nd live stream show. Mark your calendars and clear your schedules for this, DVDASA fanatics!
Bonus:
David Choe on Joe Rogan Experience #563
David Choe on The Adam Carolla Show. [The Adam Carolla Show]
Here's The Job That's Most Unique To Each State [Huffington Post]
The San Francisco Bay Guardian and the Decline of the Alt-Weekly [The New Yorker]
Ambulance Work in Liberia Is a Busy and Lonely Business [New York Times]
10 Real Facts About Slavery That Hollywood Never Gets Right [Atlanta Black Star]
Science Has Great News for People Who Read Actual Books [Mic]
When Black Girls Get Criticized and White Girls Get Celebrated [For Harriet]