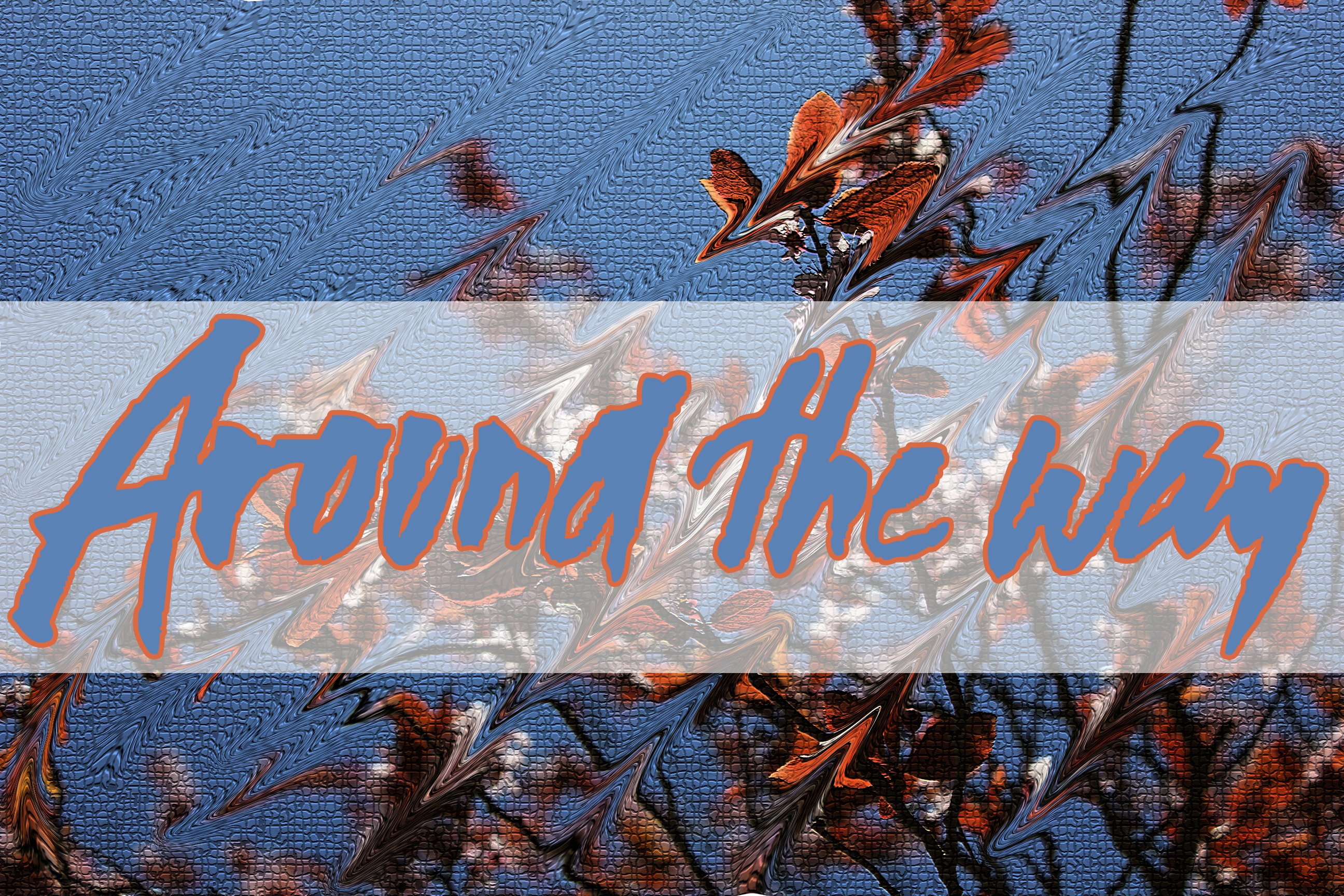 Democracy Now! "It was Criminal": Retired NYPD Detective Slams Eric Garner Grand Jury Decision
Democracy Now! – Vince Warren on How Police Officers Get Away with Killing from Ferguson to NYC
Democracy Now! – "The Assassination of Fred Hampton: How the FBI and Chicago Police Murdered a Black Panther"
Democracy Now! headlines 12-5-2014 [Amy Goodman & Juan González]
In the Philippines, hundreds of thousands flee approaching typhoon [Sunshine Lichauco De Leon, Alexandra Zavis]
A Jailhouse Interview With Tiny Doo, The Rapper Facing A Life Sentence For Recording An Album [Peter Holslin]
Lyrics Were The Case: Our Legal Experts Weigh In On The Increasing Use of Rap Lyrics As Evidence In Criminal Trials [OkayPlayer]
Fragments of a Shape (Shabazz Palaces review) [Lucas Fagen]
"I don't like Chevy": Richard Pryor and Chevy Chase's tense post-"Saturday Night Live" battle [David Henry and Joe Henry no relation?]
This is What it Sounds Like When You Put Tree Rings on a Record Player
– Via The Mind Unleash
I. Photographers versus Artists: A Colonial Story? [Ekaterina Degot]
A Generation Obsessed With Obsessing Over Itself [Leonard Friend]
Brooklyn Is the Least Affordable Place in America [Hamilton Nolan]
The Stages of What Happens When There's Injustice Against Black People [Luvvie]
Nicolas Jaar Interviews Andre 3000 [Naomi Zeichner, Nicolas Jaar]
White people on Twitter are confessing to crimes that get black people arrested [Heather Timmons]
Knowledge Darts Vol. 1: "This is the worst stretch for mainstream rap music in history." [Dart Adams]
This is why the middle class can't get ahead [Nick Hanuer]
Chris Rock: 'If Poor People Knew How Rich Rich People Are, There Would Be Riots' [Emily Cohn]
Chris Rock "White People Have Gotten Less Crazy" 
The United States Modernized Slave Labor! aka Prison Labor
https://www.youtube.com/watch?v=0clfQRNNWWo
Meet the woman spearheading the federal probe of Ferguson [Holly Bailey]
Fake Diversity and Racial Capitalism [Nancy Leong]
7 Racially Coded Phrases That Everyone Needs to Stop Saying About Black People [Derrick Clifton]
It Took Me Two Years to Realize My Boyfriend Was Racist [Tiffany Asai]
Chespirito, the Mexican comedian who inspired Simpsons character, dies at 85 [Andrew Johnson]
Donate to Grace Lee Boggs' hospice care [Phil Yu]
Hiking once saved this Cambodian refugee's life — and now it's his therapy [Emma Morgenstern]
Dave Whelan's use of the word 'chink' is a reminder of the problems facing Britain's Chinese population [Noah Sin]
Bao Nguyen Is Garden Grove's History-Making Mayor in More Ways Than His Ethnicity [Gustavo Arellano]
The Stage Dad Diaries Part Three: Almost Famous? (ABC's upcoming Fresh Of The Boat sitcom) [Jeff Yang]
25 Stages Of Getting "Randomly" Selected By Airport Security [Ahmed Ali Akbar]
8 Questions with Sunyoung Lee of Kaya Press [Imprint Culture Lab]
Harvard lawsuit is not what it seems [Jeff Yang]
This chef doesn't want Asians to eat his food. He doesn't even Asians to eat near him. [Phil Yu]
American Couple Escapes Murder Charges In Qatar, Returns Home
Vice News – Mexican Deportees and Outsourced Labor
Teaching Communism at the People's Primary School: VICE INTL (China)
Three men caught on camera beating homeless man to death in San Francisco [Phil Yu]
Support APA Filmmakers! Donate to Visual Communications [Phil Yu]
Remaining episodes of Selfie with John Cho are available on Hulu [Phil Yu]
Rest in peace, Chol Soo Lee – Korean American immigrant's struggle for justice sparked an early pan-Asian American movement. [Phil Yu]
The Terminator is back… and he is Asian. Lee Byung-hun stars as the sci-fi action franchise's latest cyborg villain. [Phil Yu]
Dear Evangelicals: You're Being Had [Jay Michaelson]
American cultural imperialism has a new name: GAFA [Chaos_Dynamics]
Q&A: Jeff Chang, Author of 'Who We Be' –  A follow up to his 2005 Can't Stop: Won't Stop: A History of the Hip-Hop Generation. [Joyce Chen]
Smoothiefreak – White Party – A Lesson in Cultural Appropriation
Chris Rock Details The Plight Of Black Comedians In White Hollywood In An Extensive, Poignant Essay [Zo]
The Zulu Nation Squads Up: Q-Tip Inducts Nas, Big Boi, Joey Bada$$ & Freddie Gibbs As New Members (and Lil Wayne too) [Zo]
We Spoke to Afrika Bambaataa About Hip-Hop, Afrofuturism, and 'Bewitched' [JS Rafaeli]
"We Are All Feeling This": Mayor Bill de Blasio Responds To Eric Garner's Death On Hot 97 [Zo]
Joey Bada$$ Talks Ferguson Shooting & Need For Civil Rights Leaders
Killer Mike on CNN speaking on Ferguson
John Legend & Common Deliver The Anthemic Collaboration "Glory" [Zo]
Dev Hynes Provides A Score For Short Doc On NYC's Ferguson Protests [Zo]
Pass The Popcorn : Quincy Jones' 'Keep On Keeping On' Documentary Is A Sure-Shot Oscar Nominee [Zo]
Yasiin Bey Issues An Inspiring Statement Regarding Ferguson, The Deaths Of Michael Brown & Eric Garner [Zo]
Stevie Wonder Weighs In On Ferguson & Eric Garner's Death Mid-Show In Seattle [Zo]
Fashion Friday : Big Daddy Kane Designs His Own Limited Edition British Walkers [Zo]
50 Best Albums of 2014 [Rolling Stones]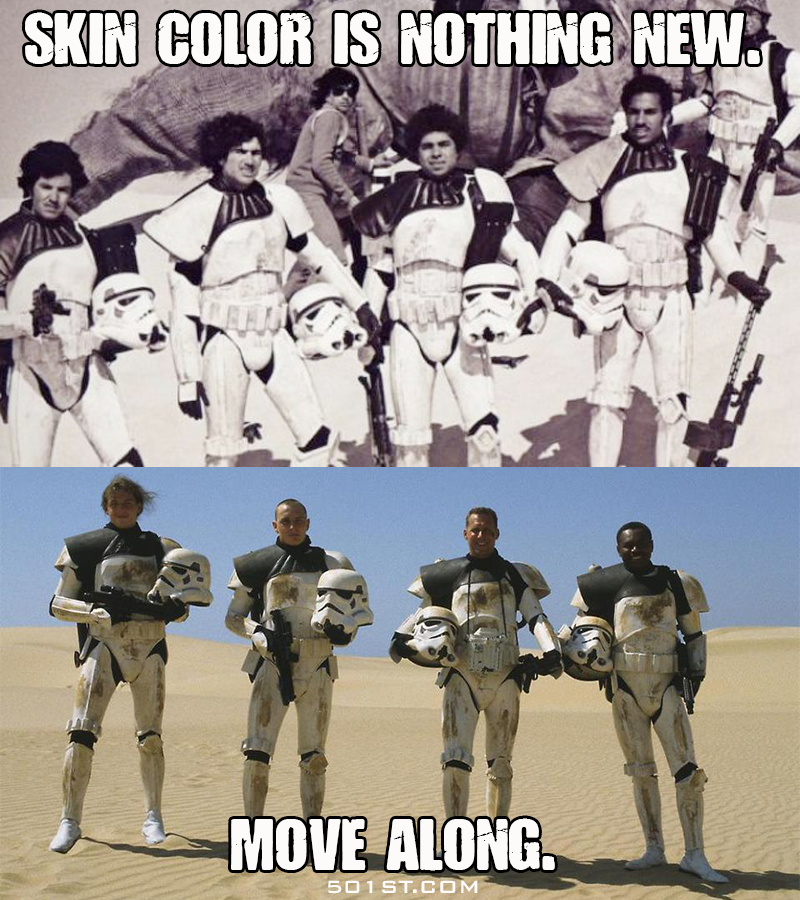 Of Course There Are Black Stormtroopers in Star Wars – Fans objecting to John Boyega in The Force Awakens' teaser aren't just close-minded; they misunderstand the galaxy far, far away. [Kriston Capps]
An Open Letter to Tumblr's Staff Part 1 [Carrie McClain]
An Open Letter to Tumblr's Staff Part 2 [Omar Holmon]
Why Aren't We Excited For a Smith Family Takeover? [William Evans]
Where's the diversity in science fiction and fantasy? [Bao Phi, Shannon Gibney, and Chaun Webster]
The Secret History of the Vocoder
The vocoder—the musical instrument that gave Kraftwerk its robotic sound—began as an early telecommunications device and a top-secret military encoding machine.
First Look Friday: MC + Producer Curzøn Serves Up A Brooklyn Lesson With "Legacy" [Exclusive Premiere] [Scott Heins]
Okayafrica TV: Talib Kweli x Cassper Nyovest Spend A Day Out In Jo'burg, South Africa [Eddie Stats]
World Premiere : Bilal Takes To The Parisian Streets In A Beautifully Shot Video For "Slipping Away [Zo]
Anthony Hamilton Puts The Work On Jodeci's "Freek'n You" Live In Session [Zo]
Interview: Living Colour's Vernon Reid [S.H. Fernando Jr.]
Interstellar Overdrive: Distal's Retrograde Space Opera [Vivian Host]
The Rise and Fall of Ray Caviano and RFC Records [Jered Stuffco]
Key Tracks: Whodini's Escape [Chris Williams]
Mandré: A Tribute [Nate Patrin]
Young Chicago [Max Bell]
Breaking Boundaries: Jazz, Pop and Rock & Roll in Japanese Cinema [Jasper Sharp]
The Den: Ron Hardy's First Year as a DJ [Jacob Arnold]
David Choe at the new Goodsmile Company Factory in Tottori, Japan. (Full Interview)
https://www.youtube.com/watch?v=1MVoE83KMqQ&feature=youtu.be
– Ten years ago artist David Choe was arrested in Japan for getting into a fight with the police and spent some time in a Japanese prison and subsequently was ban from ever setting foot in the country again. Sometime this week the ban was lifted  (through special negations ahem rich guy shit lol) and he got a chance to be in Japan once again. In the above interview he is seen displaying his paintings on the factory space of his business partners the toy company Good Smile.
Prince Paul – Tom Araya, Cheech Marin, David Choe, Stevie Lee Interview [S3, Ep 5] – All Purpose Show (Scion AV)
– These interview were shot over the summer at Comic-Con in San Diego. Hip-Hop DJ/producer Prince Paul interviews Tom Araya of Slayer, comedian/actor Cheech Marin and of the high light of this reel we have artist David Choe, and Steve Lee (lead vocals of the band Mangchi).
Here are some other video with the lead vocalist of Mangchi Steve Lee hosting interviews for Scion and The Hundreds.
STILL LOVE BALL (A Documentary Short Film)  – Produced by Haylow Overby