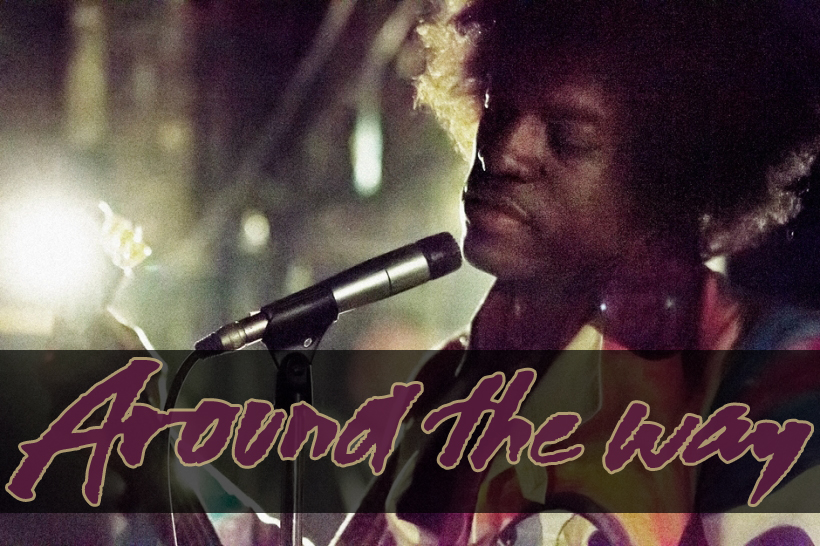 Jimi: All Is By My Side (Official Trailer)
See Outkast's André 3000 as Jimi Hendrix in the new biopic Jimi: All Is by My Side. [Washington Post]
1st Look: Is That Don Cheadle or Miles Davis? – Don Cheadle embodies Miles Davis as fliming starts on the Miles Ahead biopic. [The Root]
Studio Science: Bob Power on studio mixing. [RBMA]
2,500-year-old erotic graffiti found in unlikely setting on Aegean island – Racy inscriptions and phalluses carved into Astypalaia's rocky peninsula shed light on very private lives of ancient Greece. [Guardian]
Bill Burr on DJs/EDM
Raffael De Luca Ft. Bill Burr "That DJ Music"
– Here is a clip of comedian Bill Burr's opinion on DJs/EDM music and the Las Vegas scene. He's got a point comparing the current EDM bubble to the stand-up comedy/comedy club bubble of the 1980s and early 90s, EDM is going to burst one day so EDM DJs don't blow all your money on drugs and other vices. DJ Raffael De Luca samples Bill Burr's rant into his track "That DJ Music".
Why are songs on the radio about the same length? [Wired]
A timeline of Death Grips' strange existence. [Pigeons & Planes]
Producer William Orbit defends auto-tune-free Britney Spears song leak. [Yahoo Music]
Earl Sweatshirt halts tour due to exhaustion. [LA Times]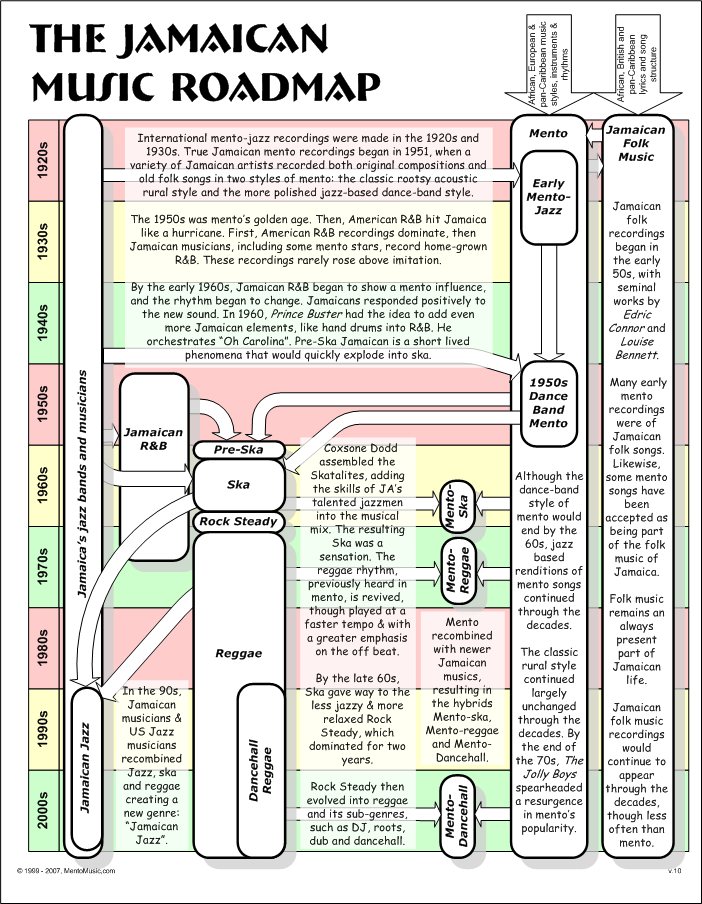 – A Jamaican music family tree by Mento Music.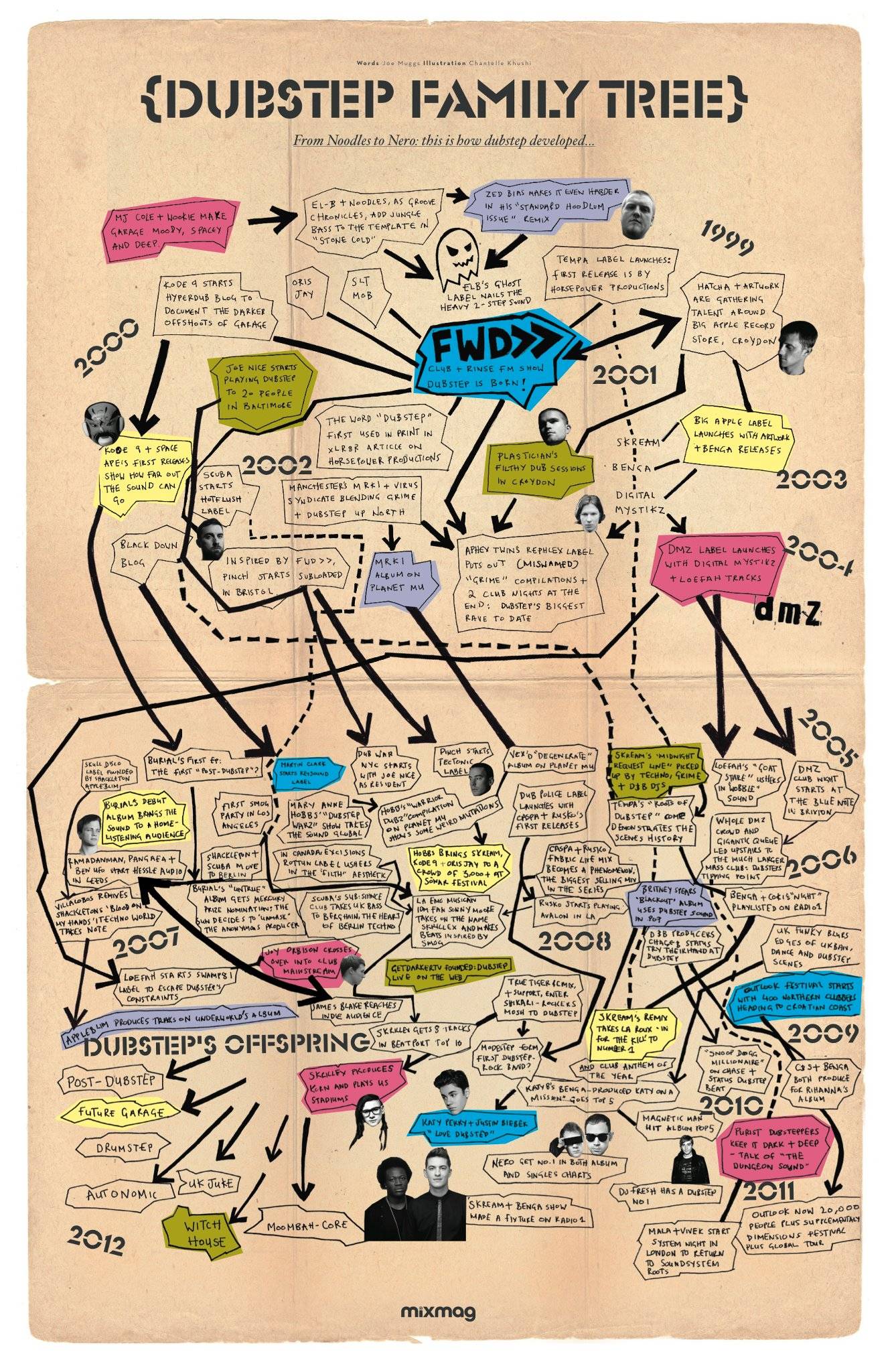 – Mixmag's Dubstep family tree from their July 2012 issue.
Hobby Lobby and the evolution corporate constitutional rights. [Jeff Reifman]
This is how "unsettled" Australia was before the British arrived In 1788. [Buzzfeed]
The persecution of witches, 21st-century style. [NY Times]
Photo series: Life inside SF's vanishing single room occupancies (SROs). [The Bold Italic]
Drought now covers almost 35% of U.S., and is predicted to grow. [BoingBoing]
– If you are looking for some off the beaten path retro movies, go to reddit and check out r/exploitation for exploitation films and for more obscure films try r/ObscureMedia. Be sure to check the sidebars for more categories.
The end of Chicago's majestic rat-ridden movie palace – In 1989 artist Mitch O'Connell visited the Chicago Loop's last cavernous decaying grindhouse on its final day of operation. [BoingBoing]
CineFix's Film School'd – History of Hollywood In Under 10 Minutes
Cringe at Uncle Tom's Bungalow, the Merrie Melodies Uncle Tom's Cabin parody. [Dangerous Minds]
Sullivan and Son: The other Asian American TV Family. [Angry Asian Man]
(Net Neutrality) A Threat to Internet Freedom – Op-Docs – The New York Times
Pro wrestling is fake, but its race problem isn't – Don't laugh: WWE has been trying to show some social consciousness lately. So why does it still insist on making its minority wrestlers into grill-wearing, thuggish B-listers? [Atlantic]
Cocaine production in Colombia – The Cocaine Route
Everything you need to know about buying legal weed in Washington state. [Time]
Research study seeks Asian Americans who drink alcohol. [Angry Asian Man]
DEA agents ignored handcuffed man for 5 days: no water, no food. [AP]
Federal agency erased data to hide mismanagement of Native American remains, says whistleblower. [BoingBoing]
REVEALED: Court docs show role of Pixar and Dreamworks Animation in Silicon Valley wage-fixing cartel. [Pando Daily]
Garbage game – Is Recology fudging the figures on how much SF waste is being diverted from the landfill, with the complicity of city officials? [SFBG]
Photo series of Americans lying in seven days worth of their own garbage. [Dangerous Minds]
Police: 8 arrested during Detroit water shutoff protest. [Michigan Live]
NPR Music – What Happens When 350 Musicians Meet For The First Time In Brooklyn?
BRAND NEW MORPH | TWIN DECKS
– A cool vinyl scratching claymation short.
" DJ's Morph & Chas are in the house"
The first episode from the brand new series of Morph!
Look out for episode 2 coming soon…
Marina Abramović makes an Adidas Commercial for the World Cup. [Dangerous Minds]
The World Cup Spilleth Over: As the Soccer Games End, Political Ones Begin. [Disinfo]
Pity The Children: Chris Hedges talks about the horrors of war and the affects they have on children. [Truth Dig]
Abbey Martin Breaking The Set – Nobel Laureates Slam HRW's Ken Roth for Refusal to Close Revolving Door with US Gov
The Blues Accordin' to Lightnin' Hopkins (1976)
Read an excerpt of the 3rd Bass The Cactus Album chapter from Brian Coleman's Check the Technique Vol. 2. [Ego Trip]
Fuse's Crate Diggers – Tim Westwood's Vinyl Collection