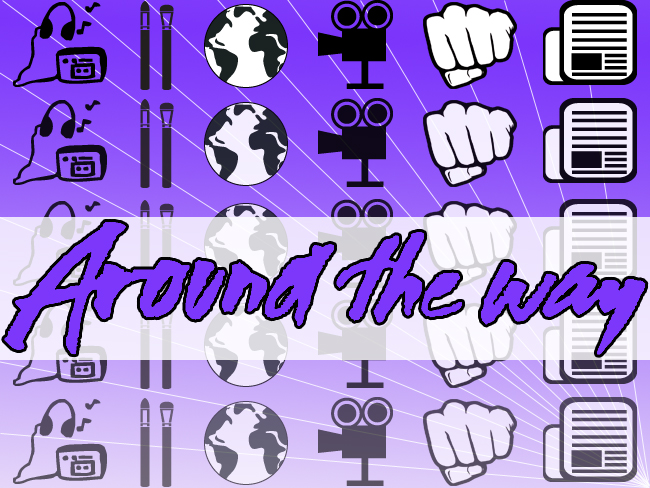 Democracy Now Headlines 8-29-2014. [Democracy Now]
Last Week Tonight with John Oliver: Wage Gap
The Daily Show – Race/Off (8-26-2014)
VICE Japan – 袴田巌ー無実の死刑囚 – Japan's Innocent on Death Row
Arson-Murder Rap Overturned, Man Set Free After 24 Years – Judge rules that the 1990 case against Han Tak Lee was based on now-discredited arson science. [Angry Asian Man]
Navasota officer won't face charges for fatally shooting teen. [ABC 13]
9-Year Old with an Uzi? America is tougher on toys than guns. [Daily Beast]
Vice – Undercover Cop Tricks Autistic Student into Selling Him Weed 
Wealth in Poverty: A tribal's view. [Disinfo]
Tiny Homes on the Move – nomadic houses that offer an adventurous yet simpler way of life. [BoingBoing]
Have You Ever Wondered Why East Asians Spontaneously Make V-Signs in Photos? [Time]
Roy Choi Is Opening An Affordable Healthy Fast Food Chain – Hopes Loco'l will compete with the likes of McDonald's and Burger King. [Angry Asian Man]
Daniel Dae Kim to produce adaptation of Korean medical drama 'Good Doctor' for CBS. [Deadline]
Watch John Cho in the full first episode of Selfie. [Angry Asian Man]
Media and the Asian American Community – Journalists who specialize in covering stories about the Asian American community talked about the challenges in pitching stories about Asian Americans in the newsroom and covering the community. They discussed specific stories they had reported on and the process of convincing their editors of the importance of various stories. [C-SPAN]
CAAMFEST San Jose, September 4-7 – Presented by the Center For Asian American Media. [Angry Asian Man]
Artists at Play: Creating space for AAPI performers and playwrights. [Hyphen]
Steve Byrne: Irish-Korean American writes about his life for TV. [CAAM]
What is Ken Leung's (The Night Shift) "safe space"?
40th Anniversary of Lau Vs. Nichols Decision – National Conference on the Rights of Linguistic Minorities, September 12. [Angry Asian Man]
US to change how it handles 'voluntary departure' immigrant cases in California. [Southern California Public Radio]
You Stupid Jackass!': Darren Wilson Supporters Clash with Ferguson Business Owner on CNN
Government and the Free Press – News executives from the New York Times, the Associated Press, and Reuters talked about government restrictions on the press, the future of whistleblowers, and accusations of media bias in covering the Israeli-Palestinian conflict. Stephen Adler in his remarks said that the Obama administration was supposed to be the "transparent administration" yet restricts the press more than past presidencies. ABC News correspondent Pierre Thomas moderated the event. "W.E.B. Du Bois Plenary: Government and the Media" took place during the 2014 National Association of Black Journalists Convention and Career Fair, which took place from July 30-August 3 at the Sheraton Boston Hotel and John B. Hynes Veterans Memorial Convention Center in Boston, Massachusetts. [CSPAN]
Carefree Black Girl: The Life And Death Of Karyn Washington – The 22-year-old old creator of the For Brown Girls blog and the #DarkSkinRedLip project epitomized the Tumblr-popularized image of a Carefree Black Girl. After news of her suicide spread this spring, many were left asking: How could a woman whose mission was to uplift others take her own life? [Buzzfeed]
Yuri Kochiyama, Tupac, and a Harlem House. [Hyphen]
Brains Behaving Badly: Why So Many Comedians End Up Self-Destructing – Dana Gould. [Rolling Stones]

68 facts you might not know about classic 80s films. [Buzzfeed]
How Stargate inspired a cult following – The science fiction classic is 20 years old. Lisa Granshaw reports on the franchise's growth and fanbase, and the buzz–and mixed feelings–surrounding its forthcoming big-screen reboot. [BoingBoing]
End of an era: NYC's legendary cinephile paradise Kim's Video closes (1987-2014). [Dangerous Minds]
Reunited Ramones estates plan big comeback including Martin Scorsese film. [Billboard]
Tripping on Hollywood: We Buy Your Kids' psychotronic movie posters – Australian psychedelic designers We Buy Your Kids turn their third eye to science fiction and cult movie posters for a mind-bending new gallery show. [BoingBoing]
Behind the scenes of the Star Wars cantina bar set. [Dangerous Minds]
Mockumentry profile of a porn video sound effects creator – Labor of Love 
Layered Memories: Searching for sound with Yosi Horikawa. [RBMA]
The death and uneasy rebirth of Cambodia's psychedelic rock. [NPR]
In Brooklyn, Dub-Stuy takes sound system culture back to its roots. [Thump]
The Rise And Fall Of East London's Sound-Systems – Matthew Bennett talks to The Ragga Twins, Shut Up & Dance, Wookie and more about the heyday of sound-system culture in East London. [RBMA]Wattstax: The black Woodstock music festival. [Dangerous Minds]
The Roots of Techno: Detroit's Club Scene 1973 – 1985 – The forgotten history of the clubs and DJs that helped birth Detroit techno.
Tripping through IBM's astonishingly insane 1937 corporate songbook. [ars technica]
Fanstastic footage documenting the Tower Records shopping experience of 1971. [Dangerous Minds]
John Lennon's killer denied parole, says he was an 'idiot' for killing Beatle. [CNN]
Incredible music billboards from the Sunset Strip. [Dangerous Minds]
Cape/Cowl/Create With Mister Cartoon – Episode 1 – Designing 75th Anniversary Batman Costume
To celebrate the 75th anniversary of Batman, artists across a range of disciplines were given the chance to re-envision the hero's iconic costume.  In this episode, we catch up with Mister Cartoon as he creates his cape and cowl, inspired by tattoos, graffiti, and L.A. low-rider culture.
Soul Assassin's Estevan Oriol – Exclusive Interview
Estevan Oriol is a well-renowned photographer and film director from Los Angeles, CA whose work has been featured in various, notable magazines. He's photographed many celebrities including Cypress Hill, Eminem, Dr. Dre, 50 Cent, Al Pacino, Robert Deniro, Rob Zombie, Dennis Hopper, Blink 182, Forest Whitaker, Adrien Brody, Xzibit, Danny Trejo, Redman, Kim Kardashian, and more. He owns Joker Brand Clothing with long-time friend Mister Cartoon and he is the co-founder of the Soul Assassins.
Stevie B (The King of Latin Freestyle Music) – Exclusive Interview
Stevie B is a singer, songwriter, and record producer who was influential in the Latin Freestyle era during the late 80s, early 90s. With many chart topping singles including "Spring Love", "I Wanna Be the One", and "Because I Love You (The Postman Song)", Stevie continues to be a musical force to be reckoned with inside the entertainment industry.
Kurtis Blow, Grand Wizard Theodore & Charlie Stettler Talk 'Krush Grove' & 2014 Hip-Hop on Sway in the Morning
Souls of Mischief & Adrian Younge Talk Career Mistakes & Death Inspiring Their Album on Sway in the Morning
'Tase Me, Bro!': Portraits of people getting tased – but by loved one. [Dangerous Minds]
Nick and JB are two autistic guys with the best music show on the internet. [Vice]
UK funky: a short-lived sound whose influence lives on – It was an uneasy alliance of artists with different ambitions but UK funky primed us for Afrobeats and the all-conquering pop-house. [The Guardian]
Did Meghan Trainor plagiarize a K-Pop artist to make her hit song "All About That Bass"? [Buzzfeed]
Major to Minor: "Girls Just Want To Have Fun" by Chase Holfelder
– 80s pop hit Cyndi Lauper's "Girl Just Want To Have Fun" converted to minor keys by Chase Holfelder.
Paper Dresses and Psychedelic Catsuits: When airline fashion was flying high. [Collectors Weekly]
Sun Ra's Space Is The Place 40th Anniversary – PRE-ORDER the 40th Anniversary Space Is The Place package & receive bonus features, order vinyl, or sponsor the book! [Pledge Music]
Stanley Kubrick art show tribute in San Francisco. [Spoke Art]
The collage art of Joe Webb. [BoingBoing]
Breaking Things on Purpose – Glitch art's pixel-mixing algorithms. [Medium]
For more glitch art check out the glitch art subreddit.
Jazz: New York in the Roaring Twenties – an illustrated, aural, and written history of Harlem's early jazz scene. [BoingBoing]
Trailer: Diggin' in the Carts – A new web documentary series exploring the secret history of Japanese video game music. [RBMA] 
12-hour ambient music pieces from Blade Runner, Alien, Doctor Who, and Star Wars. [Dangerous Minds]
Angelo Badalamenti explains how he wrote "Laura Palmer's Theme" for David Lynch & Mark Frost's Twin Peaks TV Series
Fuse's Crate Diggers – Dan the Automator's Vinyl Collection
Fuse's Crate Diggers – Jello Biafra's Vinyl Collection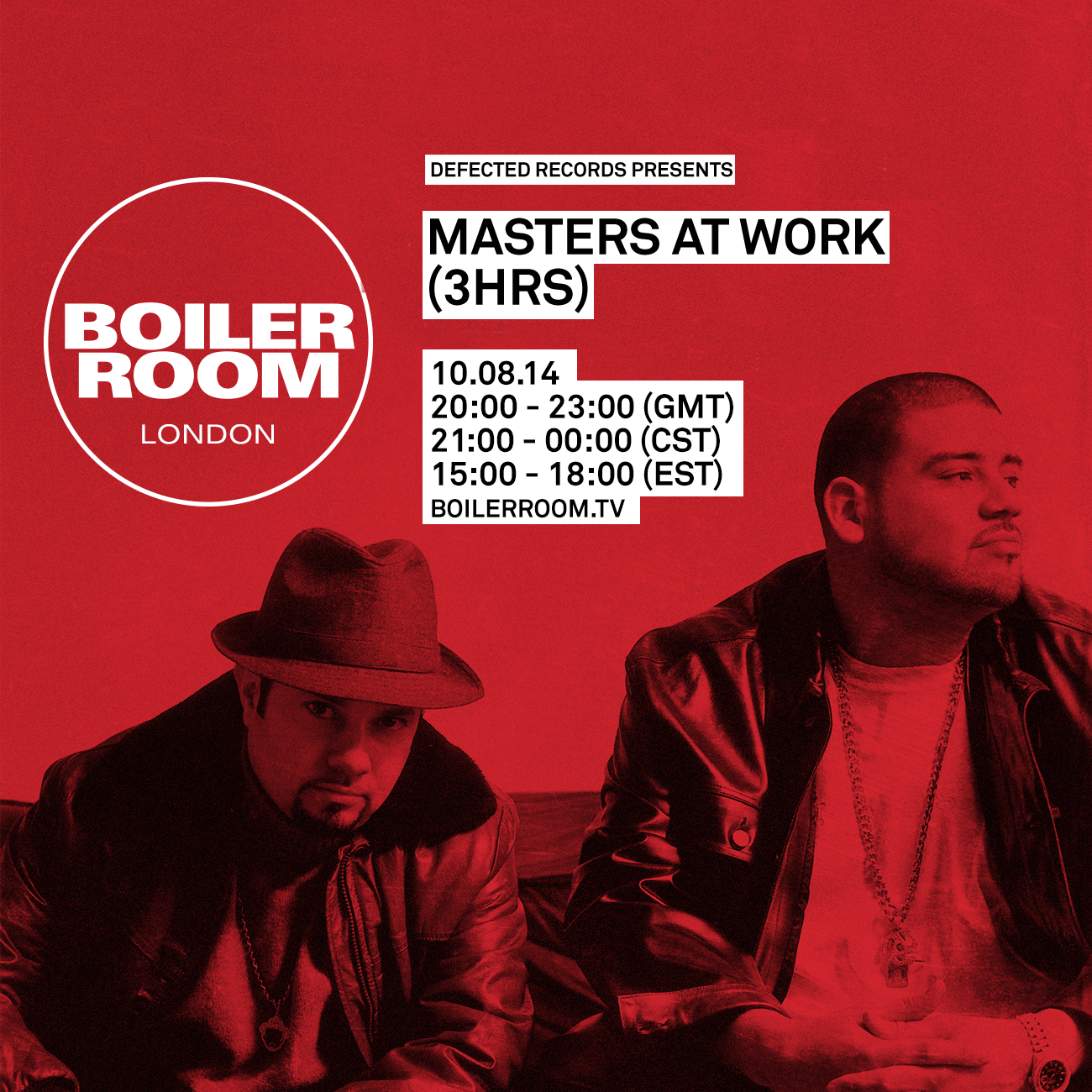 Boiler Room London – Masters At Work – 8-10-2014 recorded DJ sets