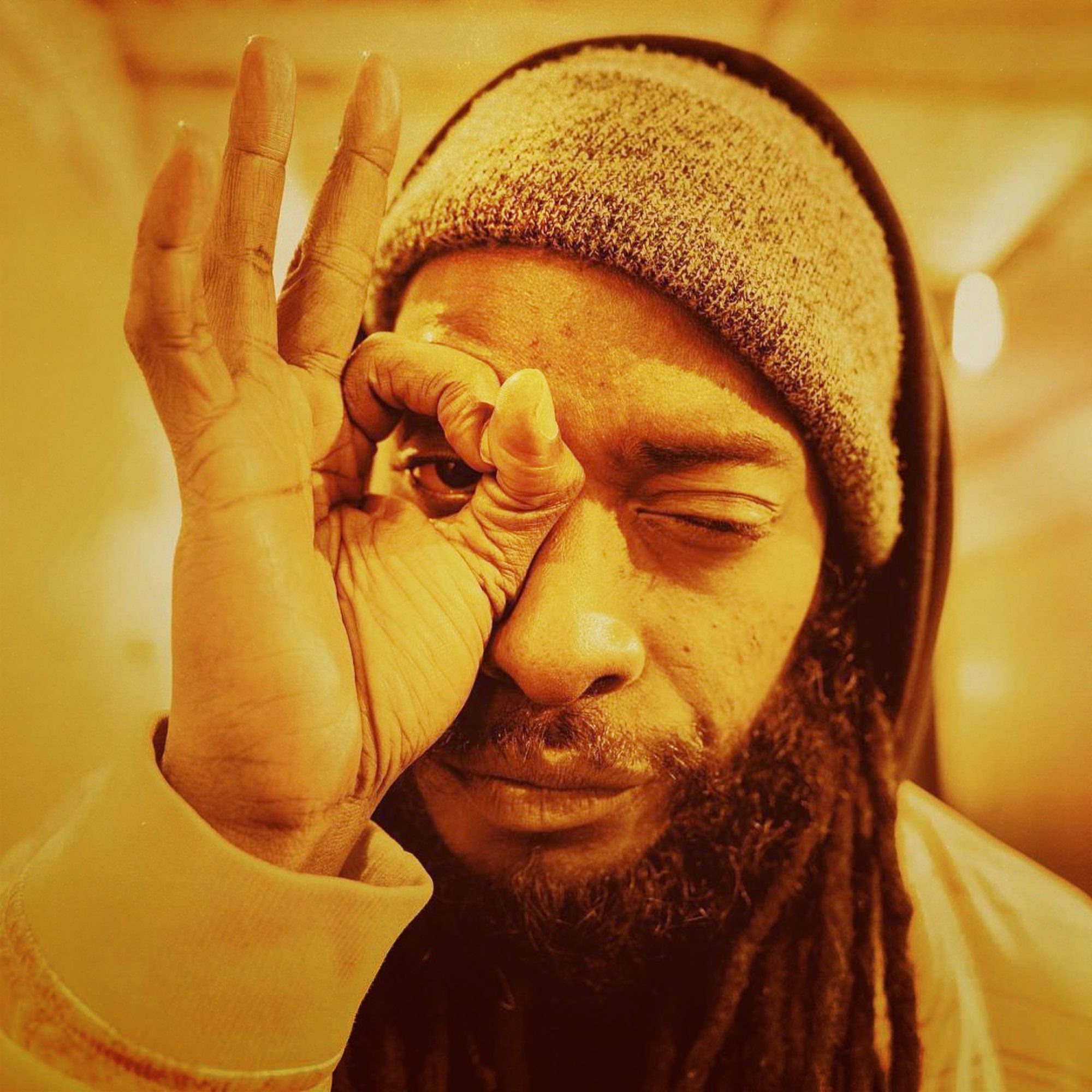 There are tracks that sound like a stunned body in perpetual fight or flight mode. Its skull reverberates from voices shouting, "get up… get out." The neighborhood is a kill box and the "Only one way out/of course is man made/looking down the tunnel, endless/don't see a damn thing," Curly Castro raps on "Night Terra Fabulous," off his sophomore project Tosh. He's the son of Barbadian immigrants who raised him on planet Brooklyn but for years Philadelphia has been his home. He's one fourth of Wrecking Crew, a collective that consists of Zilla Rocca, Premrock, and Small Professor. Maneuvering through a threatening environment is an ongoing theme throughout Castro's music. Revolutionaries and musical rebels like Peter Tosh, Bob Marley, and Bunny Wailer are breads crumbs to unconventional paths of anti-imperialist rhythms. Fidel (2013), his debut album, shares a related sentiment. "For the longest time we've [black people] always made more with less. We've always had this flare against these things that were perpetually built against us," Castro said on the phone.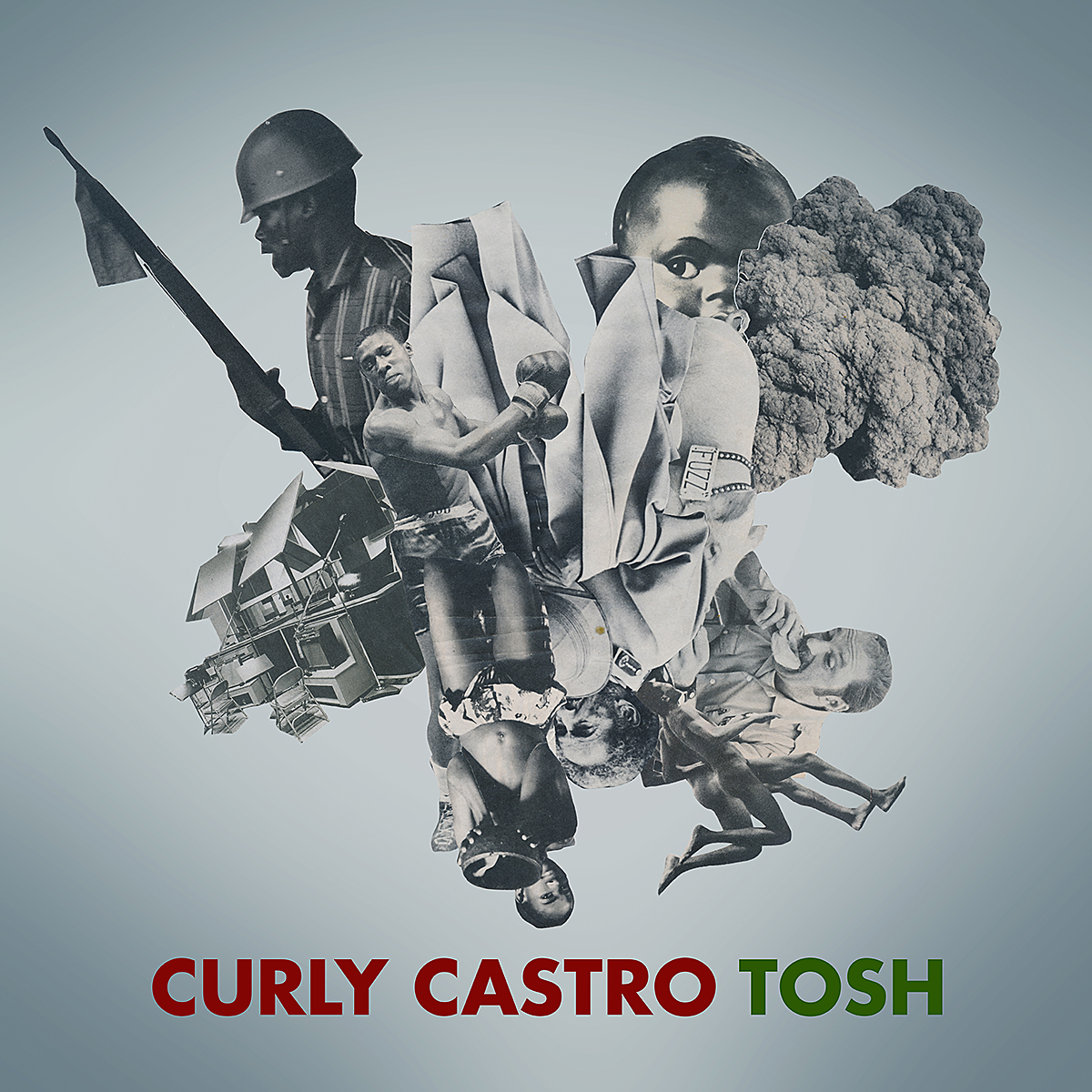 Tosh is full of dubbed out samples, punch-drunk tempos and heavy bass lines. Notable producers Blockhead, Uncommon Nasa, Blueprint, and others offer beats that interlock like Legos. On this record, because of the level of talent involved, it seemed like the collaborators sharpened each other. Dos4gw's album version of "Mortimo Planno" might've out done Blockhead's remix. Yet, Blockhead serves the first single "Ital-You-Can-Eat," featuring label head Billy Woodz slinging a guest verse. Willie Green tortures "Snowball & Napoleon" while Elucid's drums reverberate "Emory Dug." Singer Lauren Kelly Benson does a beautiful a cappella rendition of Goodie Mob's "Free" (1995). And all of Wrecking Crew is on deck. PremRock does DMT for "Iron Head Cold." Zilla Rocca shakes down "Moshulu" and he produced several joints, including "Sidney Po." Tosh's odes to Caribbean sounds and black militancy conjure the notion of memory and rediscovery. Studying the past to understand the present's projection is a fire escape for fleeing cycles of systemic racism and drastic wealth inequality.
Castro raps with the scaffolding of experience and time having elevated his outlook. His self-awareness, though, doesn't suffer from over thinking his output, "When I write it's all down hill," he said. Similar to Ras Kass' Soul On Ice (1996), research and observation are overlapping stencils that form the rhetoric. Words are live pixels to a synaptic image or a potent abstraction pregnant with various potential interpretations. Modeled ideas are vehicles that tour his personal history. The Small Professor produced cut "The Good Reverend Doctor," based on Spike Lee's movie Jungle Fever (1991) is like an audio film told from the Reverend's viewpoint (played the great Ossie Davis). He's a dominating figure whose words are divine stones of conviction. The Rev's got two sons, one's walking dead while the other is "infected with a fever that makes heathens scour the jungle for white creatures." Castro, a big Lee fan, said that Fever was reminiscent of the crack era that he lived through and survived. "My generation got hit hard," he said. The scenario of crack addicts trying to rob their own family members "was like two apartments down from where I grew up so I always felt akin to that story." But Castro wondered, what happened after The Reverend shot his son? Did religious morality supersede the sacrifice of one's own child? For some black people, to grow up in a devout Christian household leaves little space for the massive grey areas that black Americans have struggled to contrast.
Practices like the condemning of homosexuality within rap has always been accepted. Imagine if Jive Records didn't reject A Tribe Called Quest's "Georgie Porgie featuring Brand Nubian" (1992)? The changing of times might've withered Tribe's lasting impact. To call someone a "faggot" was and to some extent still is considered a passive stab at one's manhood. Traditionally, from the time of slavery, black masculinity has been a defense against white subjugation. Homosexuality is presumed to be a form of whiteness that gay blacks choose to adopt. Being gay is the devil at play, even if one's favorite rapper is a closeted homosexual. If one's family member is gay then it becomes a known secret, provided that it remains unspoken and unseen. Castro said that black men are particularly homophobic. "Snow & Napoleon," a track that could easily be a 2.0 upgrade to Ras Kass' "Nature Of The Threat," tells the history and fallout of black exploitation, but there's a line in the second verse that sticks out, "black queers catch the hell that our oppressors should catch." In addition to Murs' single "Animal Style" (2012), Castro's mention of black queers is a timestamp to a wider evolving view compared to the enthralling, but overly homophobic attitude of "Nature." Castro said, "There's a whole 'no homo pause' vernacular that people use. If you're telling me 'no homo', you're thinking all the time about what's homophobic and you're bringing my attention to it with that attitude. You're saying, 'Yeah man, pass me that bubble gum, no homo.' 'I'm not… so how long have you been thinking about that?' That's crazy. Its kind of bugged out. So instead of focusing ourselves on the people really holding us down, we're trying to divide the already divided amongst us that are just looking for their identity." African-Americans, gay or straight, poor or rich, are coerced to define themselves within the capitalistic borders of slavery and white dominance, some of which is so engrained that it's unconscious. Self-preservation is by all means necessary.
In America, profit from pain is the bedrock of the country's culture. Black trauma and all African-American contributions never made it off the auction block. It got transposed into Blaxploitation films and white appropriated pop music. It's to the point that the Federal Government is putting abolitionist Harriet Tubman on the twenty-dollar bill. Even in the early 90's at the height of hip-hop's Afrocentricity, images of black pride became mere brands. Castro called it a "self-fulfilling prophesy." The Pan-African flag, John Carlos with the black fist at the 1968 Olympics, and Malcolm X lost their subversive meaning and power. "Once these things became symbolized, people stopped doing the research. I always wondered that if we didn't put Malcolm X on a t-shirt, would we have more Malcolm X in our minds?" he said. Like rappers bragging about guns, clothes, and pricey labels, Castro uses black icons. They are joints of sustenance unveiling a societal cage disguised as free will. On "Mortimo Planno," Castro spits the language of the unheard, "Planno brought the word while Robert brought the in surge as Peter plus Bunny played riots, let them unlearn."