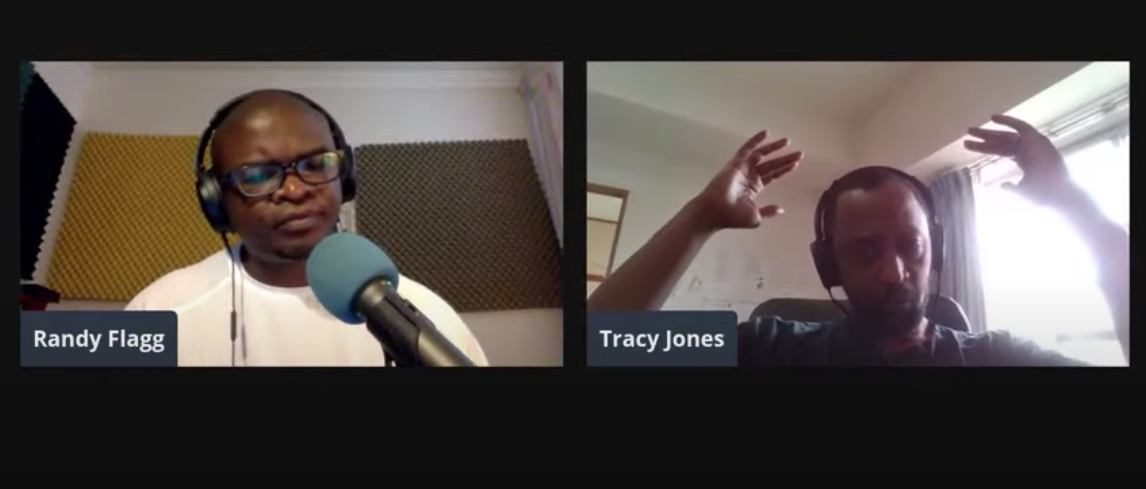 This morning was a quarantine dream. I talked to podcaster, writer, rapper, and Shanghai social commentator, Randy Flagg. I've previously written about him, here. I did not know we'd be talking live. It's been years since I've talked to this brother face-to-face. I signed on through his streamyard link (which I've never used) then all of a sudden, live, I'm on the internet. "Oh shit." Surprise, it was comfortable and good to reconnect with an old friend. He's been grinding nonstop and staying consistent for a minute. I'm proud that he's doing his thing his way, no apologies. There's one correction though. I've been living in Japan for almost 10 years.
We discussed the revolutionary George Floyd protests, living in Japan, China, fatherhood, and some other topics. His political ideology is opposite mine, which made it a productive exchange. It was an informal and casual discussion as if nobody was listening except his audience. I appreciated their support, interest, and comments. My family also made an impromptu appearance. Watch the video below.
On another front I get to assist on a film script that's well crafted. funny, and I'm confident that it'll get made and be screened at a film festival near you. Working on it is teaching me about story, structure, and screenwriting too. In July I'll have an article in print. I'm also helping to canonize great black art and write about related issues. I'll post further details in the coming months. Stay safe out there. As I wrote in March, at the onslaught of this pandemic, "take care of each other." One.