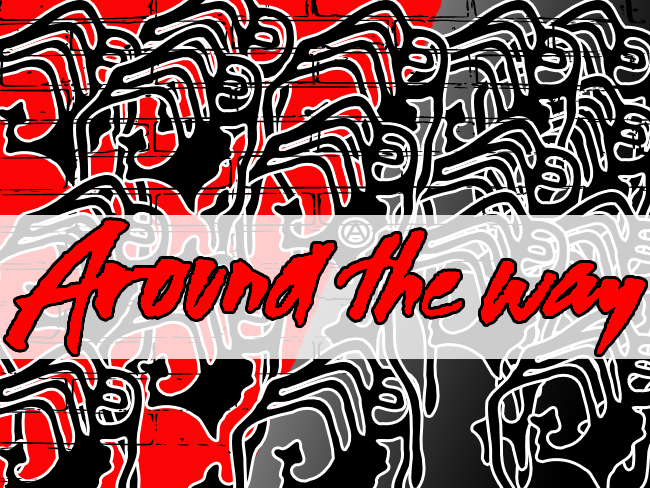 Last Week Tonight with John Oliver: Ferguson, MO and Police Militarization
Democracy Now Headlines – August 22nd, 2014 [Democracy Now]
Democracy Now – "Black Life Is Treated with Short Worth": Talib Kweli & Rosa Clemente on Michael Brown Shooting
Orlando Jones puts a powerful twist on the ALS ice bucket challenge. [Yahoo]
Hip-Hop's Top Tier Goes Silent On Ferguson – Superstars like Jay Z, Kanye West, and Lil Wayne — fitful allies in the fight for civil rights — may be suffering from outrage fatigue. [Buzzfeed]
White supremacy's latest round: Retracing the real history of Ferguson – The Ferguson nightmare is just another reminder of a world exemplified by slavery, Jim Crow and "stop and frisk". [Salon]
Thank you, black internet, for bringing #Ferguson to me. [Huffington Post]
For parents of young black men with autism, extra fear about police. [NPR]
Anarchist Panther/BLA Ashanti Altson – "Law and Disorder" @ PSU 2013
– Ashanti Alston, former Black Liberation Army member and Black Panther, talks about the history of struggle, building solidarity and strengthening resistance.
Why is the FBI still chasing Black Panther Assata Shakur? [Vice]
SittingNow Podcast – Episode 47 – Operation Paperclip with Annie Jacobsen – This episode Kim the usurper takes the interview throne, and interviews our second female guest to date, the wonderful Annie Jacobsen. Annie has recently published a book called 'Operation Paperclip: The Secret Intelligence Program that Brought Nazi Scientists to America', says it all really. World War II, Secret Nazi Scientists, what more do you need? Enjoy! [Right Where You Are Sitting Now]
Bitter Fruits: On Ferguson and the ghosts of the Philippine-American war. [Hyphen] 
Ferguson matters for Non-Black communities of color, too. [Colorlines]
Why Ferguson matters to Asian Americans. [Race Flies]
Asian Americans Advancing Justice responds to Daily Beast coverage of Ferguson unrest. [AAAJ LA]
Does Ferguson Story Resonate Among Asian-American Journalists? [The Root]
Asian American Journalists Association (AAJA) urges authorities in Ferguson, Mo., to respect the rights of journalists. [AAJA]
Documenting the arrests of journalists in Ferguson. [BoingBoing]
Exiled Tibetan monks join Ferguson protestors to support justice for Mike Brown. [Huffington Post]
A 90-Year-Old Holocaust Survivor Was Arrested During A Ferguson Protest – "We need to stand up today so that people won't have to do this when they're 90." [Buzzfeed]
What they mean when they say peace – The forces of peace and justice. [Crimethinc]
Resurrecting Apartheid: White police and politicians are waging war on black America. [Tim Wise]
The Making of "Outside Agitators". [Crimethinc]
Hard on Systems, Soft on People: Fighting for social change as if people matter. [Tim Wise]
What I Did After Police Killed My Son – Ten years later, we in Wisconsin passed the nation's first law calling for outside reviews. [Politico]
Lauryn Hill "Black Rage"
– Lauryn Hill recently released a song on her soundcloud dedicated to what's going on in Ferguson, MO. The lyrics are set to a cover of "My Favorite Things" from The Sound of Music. [Lyrics]
An old sketch of Black Rage, done in my living room. Strange, the course of things. Peace for MO.

– MLH
The dying American dream perfectly illustrated with Legos. [Yahoo]
Capitalism and Slavery. [Corey Robin]
Our Culture, Our Resistance – People of color speak out on Anarchism, race, class and gender. [Zine Library]
Ex-Workers' Podcast – #18: What Anarchism Isn't, Pt 1: Libertarianism and Anarcho-Capitalism. [Crimethic]
Minority Children Will Be The Majority In U.S. Schools This Fall – The enrollment tipping point is a harbinger of a broader trend in America; the U.S. Census predicts whites will no longer be the majority by 2043. [Buzzfeed]
Sikh Hate Crime Victims Demand Action – "This is not a Sikh problem. This is a human problem." [Angry Asian Man]
Driver accused of calling Sikh man a terrorist, mowing him down with truck. [NBC 4 NY]
NYPD Accused Of Cover-Up In Fatal Patrol Car Collision – Video footage suggests police are lying about the crash that killed pedestrian Ryo Oyamada. [Angry Asian Man]
Why We've been seeing more 'Yellowface' in recent months. [NPR] Roundtable: The past and present of "Yellowface". [NPR]
5 terrifying facts about undocumented Asian Americans. [Huffington Post]
What My Grandmother Learned (Not to Say) – Akemi Johnson talks about her grandmother's silence on Japanese internment during WWII and examines the complexities behind such silencing. [Hyphen]
What My Grandmother Learned in Her World War II Internment Camp – The author discovers long-forgotten notes from a sewing class—and a new dimension of the Japanese-American experience. [The Atlantic]
George Takei Talks Star Trek, Living In A Concentration Camp, Coming Out & 'To Be Takei' Film On Sway In The Morning
Digital media mavens launch consulting firm for Asian Americans. [NBC]
Breaking out the broken english – Arthur Chu. [NPR]
Bruce Lee put U.S. martial arts on the grand stage in Long Beach 50 years ago. [Press Telegram]
San Francisco's Madame Tussauds to unveil Jeremy Lin figure. [LA Times]
Meet Sim Bhullar, the Kings' 7-foot-5 center project and the NBA's first player of Indian descent. [Yahoo]
Hannah Chung, restoring her kimchi connection – Atlanta's "kimchi missionary". [CNN]
Chef Roy Choi is Getting his own TV Show – Los Angeles chef/restaurateur filming 'Street Food' for CNN. [Angry Asian Man]
Mark Bustos, Hair Stylist Who Spends Every Sunday Cutting Hair For Homeless: "Every Human life is worth the same". [Huffington Post]
Buffalo Springfield "For What It's Worth" (1967)
Jeff Buckley's definitive "Hallelujah" turns 20… 2 million cover versions later. [Yahoo]
Punks: Please, Hate the Police. [Noisey]
Vintage MTV: 'Punks and Poseurs: A Journey Through Los Angeles Underground'. [Dangerous Minds]
Marvin Gaye's What's Going On and the best political albums of all time. [Yahoo]
The Working Class is Underrepresented in Rap – An Interview with Killer Mike. [The Believer] 
Event Guide: Red Bull Music Academy Tokyo 2014 [RBMA]
The emotional design of the mixtape. [Medium]
We Got That Ass! – Inside the world of Jersey club. [Spin]
What Goes Around: 15 songs Justin Timberlake co-wrote for other artists. [Yahoo]
Jimmy Jam and Terry Lewis have become synonymous with recording excellence – In part two of our interview, James Harris III breaks down his beginnings as a musician and shares his thoughts on his prolific recording career thus far. [Wax Poetics]
Beat Street – The making of a Hip-Hop classic. [Wondering Sound]
Industry Insider – 10 years of Beatport stats – a look a trending electronic music genres and other musical stats on Beatport for the past 10 years. [Mixmag]
Drake Co-Signs I Love Makonnen's Music, Plus Speaks House Arrest/ Musical Journey on Sway in the Morning
Art in the Infographic Age – Artists Tom Whalen and Kevin Tong break into the sophisticated, rapidly growing world of infographs with their exhibition, Info•Rama. [BoingBoing]
The beautiful spiral ink drawings of Chan Hwee Chong. [Behence.net]
Gape, a photo series by Jon Baker. [BoingBoing]
Jim Henson's colorful papercut jazz animation. [Smithsonian]
Ian MacKaye (Fugazi, Minor Threat) and photographer Glen E. Friedman on the images in 'My Rules'. [BoingBoing]
Artist creates riverbed that fills an entire wing of a museum. [Hyperallergic]
Russia to cheeky Bulgarians: Quit messing up our war memorials. [Dangerous Minds]
Artist with Alzheimer's draws self-portraits over 5 years. [deathandtaxes]
Every Movie Robot SUPERCUT 
The cultural impact of The Exorcist. [Disinfo]
Hollywood depictions of texting and the Internet
Remembering H.P. Lovecraft. [Disinfo]
John Witherspoon Talks "Black Jesus", "The Boondocks", and Memories With Robin Williams on Sway in the Morning
Bogie and Bacall's forgotten radio drama. [Dangerous Minds]
Tusk (Trailer) 2014 – A new Kevin Smith horror movie, the first in his True North Trilogy
Action Bronson "Easy Rider"
– "Easy Rider" is a new single from the Flushing, Queens, NYC rapper/chef Action Bronson. The single will appear on his upcoming fall release of his sophomore album Mr. Wonderful. "Easy Rider" music video is homage to the 1969 Dennis Hopper & Peter Fonda movie Easy Rider about the rise and fall of the 1960s counterculture idealism and dreams.
Easy Rider trailer (1969)
The 1960s photography of Dennis Hopper. [Dangerous Minds]