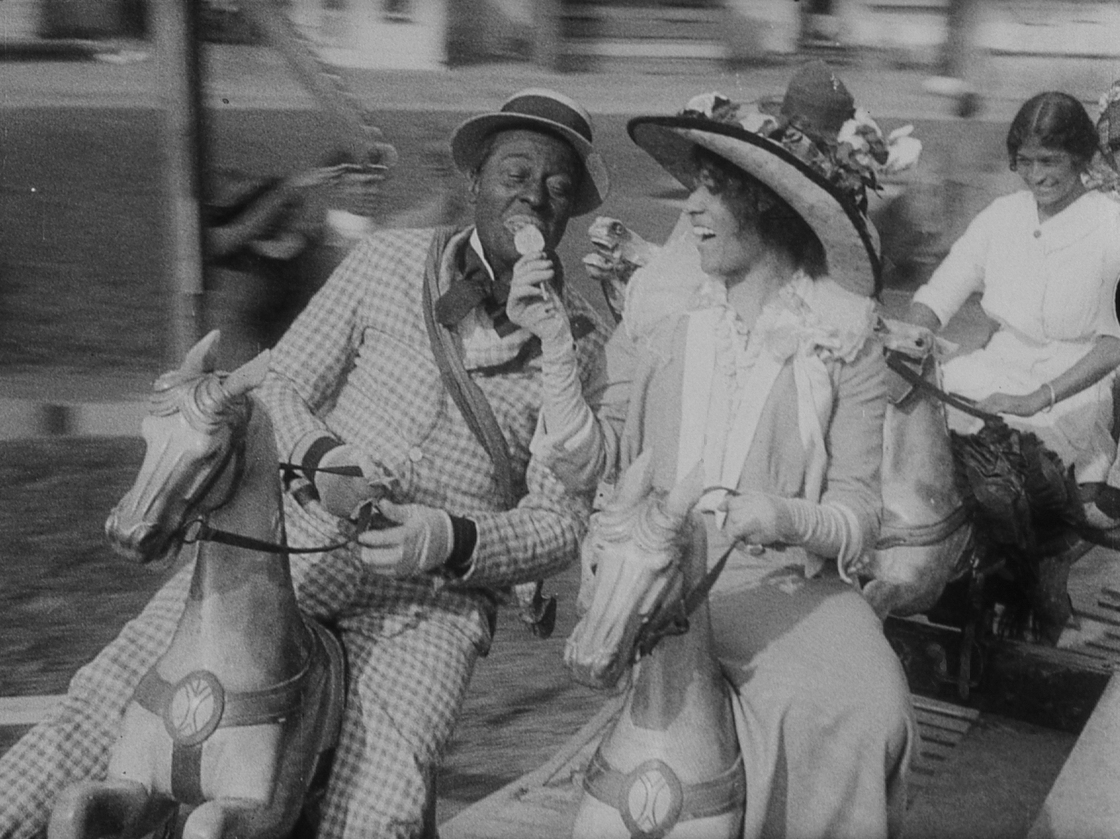 Two years before D.W. Griffith's abominable masterpiece Birth Of Nation pulled a Clockwork Orange on white folks, portraying black people as monstrous savage animals, the silent 1913 film Bert Williams: Lime Kiln Field Day (a working title) was portraying blacks quite differently. They weren't super heroes, intellectuals or persevering under dogs. It's a romantic comedy starring Bert Williams, a famous black entertainer who performed on Broadway and in black face. He performs in black face in the film as well. Museum of Modern Art curator Ron Magliozzi Williams said having the lead actor wear black face was "a sop to the white audience." It freed the other black actors from wearing black face.
The film was decades ahead of its time. It shows a black man and woman kissing, laughing and dancing; unheard of during that time. It portrays black culture and Williams fills the frame with joy while avoiding minstrel antics. He did it his way, without compromise. Despite performing in front of countless white audiences in black face, Williams was known as one of the greatest entertainers to ever live.
The Museum of Modern Art claimed the film's seven reels of negatives in 1938. Williams' film just made its world primier, currently exhibiting at the MOMA, in a show called 100 Years In Post-Production: Resurrecting A Lost Landmark of Black Film History. The show runs through March 2015. Watch a scene from the film below.
via NPR