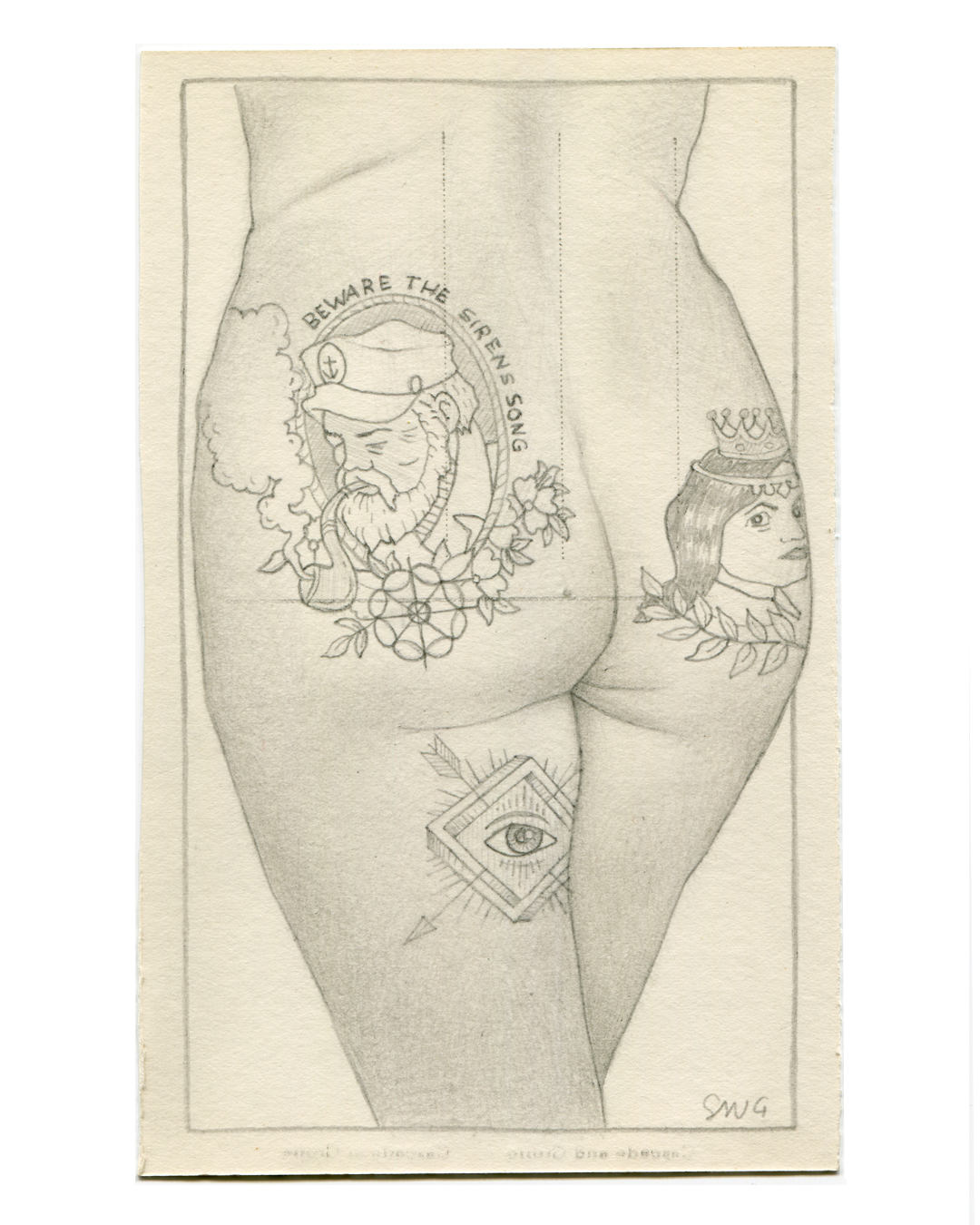 Recently, artist Sam Grant has been drawing on the back of old postcards. It was a temporary solution for the lack of space that he had to paint. Working on an Ipad was fine at first. Drawing on paper felt like home until he'd mess up and realized that he couldn't press undo. The process has been a series of undoing. He did a total of 50 postcards using colored pencils, pens, and markers.
I've been collecting images both actual and virtual for some years now.  I collect these images because I like them and because often I take inspiration from them for my own art. Before being considered a painter or illustrator, I consider myself a type of collage artist.  In this way I use the imagery I've collected over the years, often mixing and matching them with each other, and this becomes the subject matter for my work. With the postcards I merely spun the wheel, so to speak, and sifted through all the stuff I have and picked subjects that I thought would fit well on the medium.  Also, there are plenty of portraits as subject matter in this series as well. Portraiture is probably my favorite type of art aesthetic, and so I often do portraiture.

-Sam Grant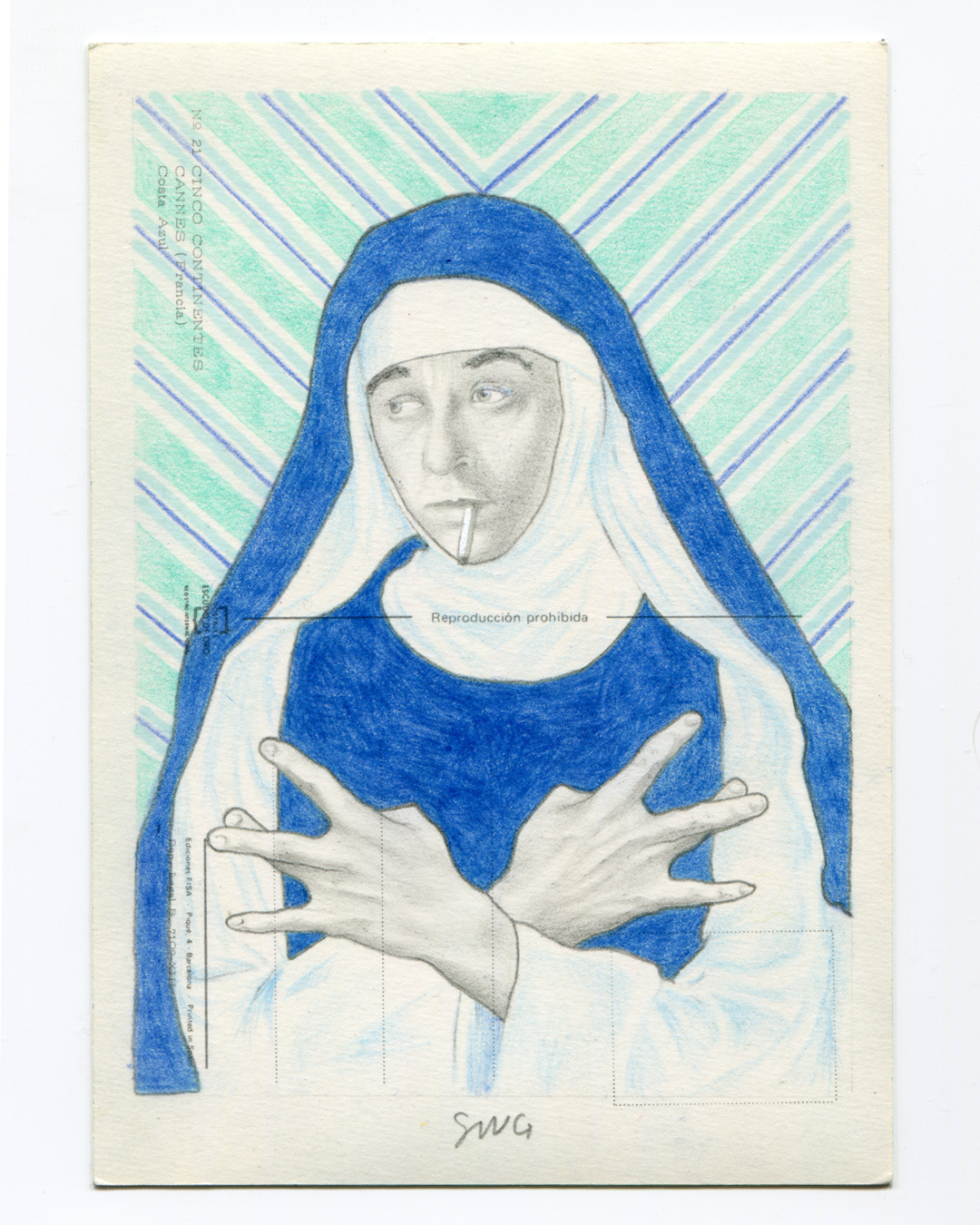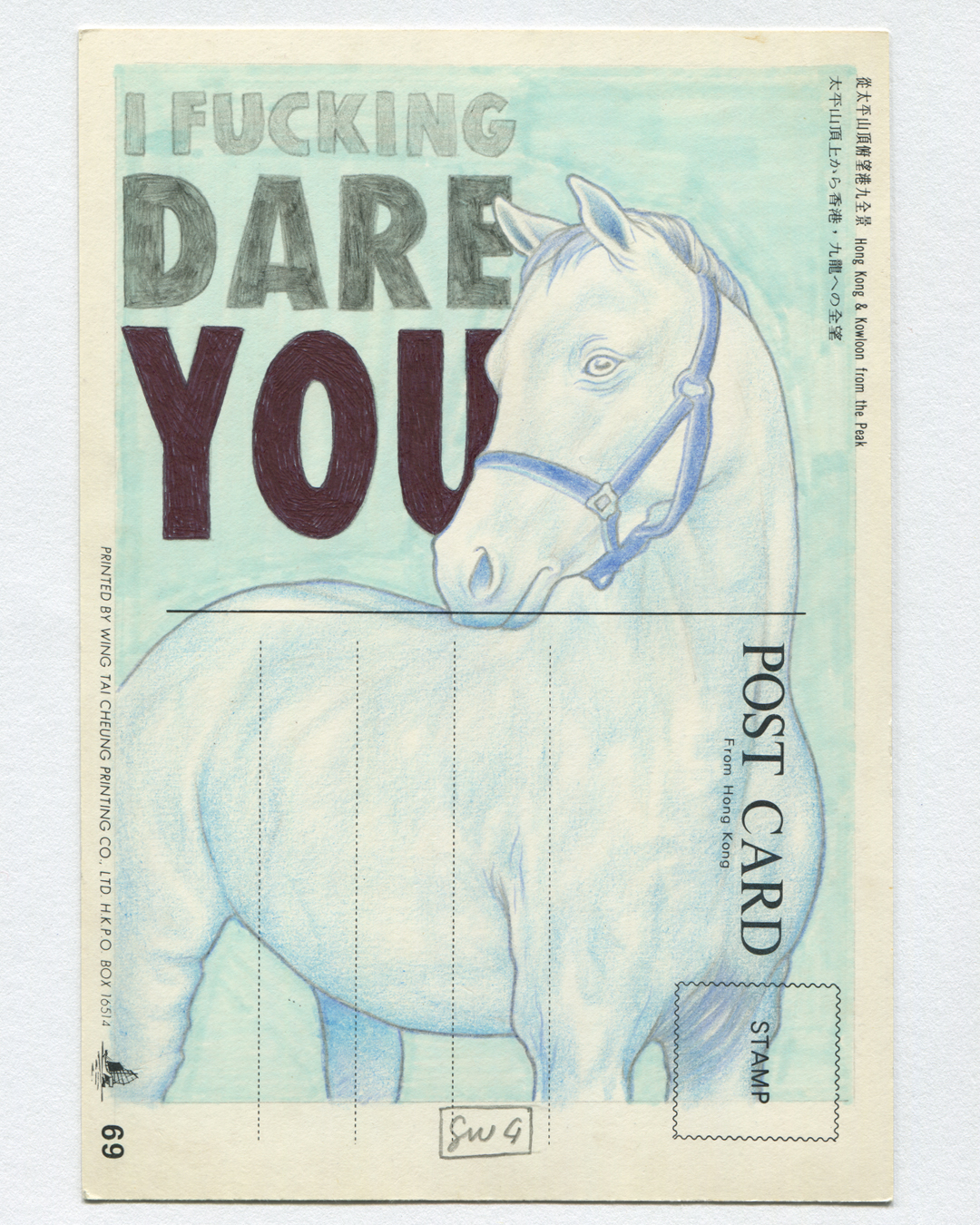 Sam also makes photo books and zines. Sam's zines are uncomfortable. Sam's books and zines are available, here. Hi, Sam.